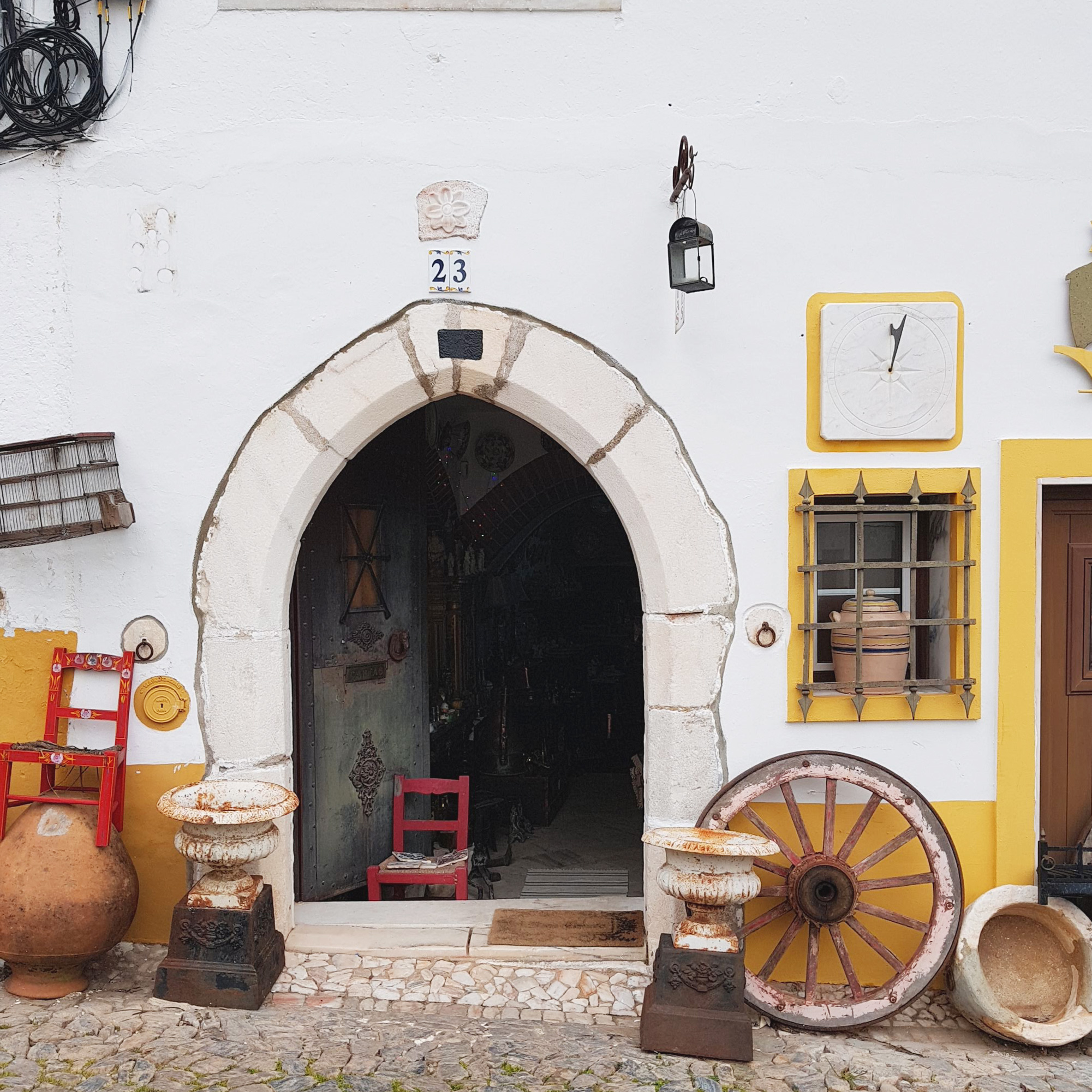 Guide to Estremoz
The first time we visited Estremoz it was bucketing rain and I was trying not to slip on the tessellated marble pavement between the car and the tasca. We were on our way to Seville for the Feria and Estremoz was just the perfect midway point to stop, stretch and eat lunch. We stepped into A Venda Azul. Having had a late breakfast, one dish between four would be plenty. On the waiters recommendation, a mixed grill platter of porco preto, aka black pork, aka the best pork I've ever eaten in my life, arrived. "Mais um, por favor" we said ordering another. Life was forever changed.
Estremoz is deep in the Alentejo region, a huge province known for its agriculture. Black pigs, sheep and cows graze beneath the never ending fields of cork and olive trees. White-washed quintas with mustard yellow or cobalt blue trim dot the hillside, surrounded by medieval castle walls and creeping grape vines. Time moves slowly, people make more time for you, and if everyone is like our waiter friend, the people don't speak so quickly either. Finally, a chance to practise Portuguese! 
Beneath the surface there's ancient history and a huge amount of marble. Human presence in this area dates back to at least the Paleolithic period. Estremoz has officially been a town since 1258 and home to kings and queens of Portugal. Great battles have played out here, two that were decisive for the independence of Portugal. 
Entering one of the city gates
Mixed porco preto at Venda Azul
Where to eat
A Venda Azul 
It's hard to over emphasise how this tiny local diner changed my life. Seriously, this was the best pork I've ever eaten and I'm not surprised. The Alentejo region is the land of Iberico ham. What do they do with the rest of the acorn-fed pigs? 
Casa do Pixa Negra
Sit between absolutely giant Alentejo-style wine pots knocking back the house red with traditional plates and slow service. We found lots of more unusual, typical Alentejo dishes that are hard to find elsewhere.
What to do
Explore the castle
Step inside the Castelo de Estremoz through one of four doors in the castle walls. Built in the 13th century, once inside wander a labyrinth of cobbled streets seeking antiques, coffee or cats to pat.  
Climb the marble tower
Portugal is a relaxed, open country. The tallest building in Estremoz is the white marble Torre das Couraças. It is 28 metres high and was built in the 17th century. Now part of a luxury hotel, just slip through the foyer, into the courtyard on the left and up the many, many storeys to the terraces or rooftop. The views from here are unbeatable.
Admire art nouveau architecture
I am absolutely dead for the building where Café Águias D'Ouro is. Built between 1908 and 1909 every window in the three-storey building is different.
Find Queen Isabel
Portugal's King Dinis and Queen Isabel lived here from 1281. You can step into her former bedroom, which is now a tile-lined chapel (Capela da Rainha Santa Isabel) and admire a statue of her in the square near the tower.
Go for the orange trees
The streets of Estremoz are mostly lined with orange trees. They are heavy with fruit in wintertime and look amazing against the white-washed buildings and marble footpaths.