Naturally, after a couple of pandemic years exploring the width and breadth of Portugal, I jumped at the chance to explore beyond the country's borders this year. But while it was brilliant to go abroad for new and nostalgic adventures, I started to miss exploring the cute white-washed or stone villages, wild nature and friendly faces I find in Portugal.
There's serious magic in going deeper, travelling slower, and saying yes to the unexpected. What always amazes me is the sheer variety of what you can experience and the unique culture found across just one small nation.
To reflect on this great year, I'm diving into half a dozen of my favourite short trips around Portugal from 2022.
An epic roadtrip to Tras-os-Montes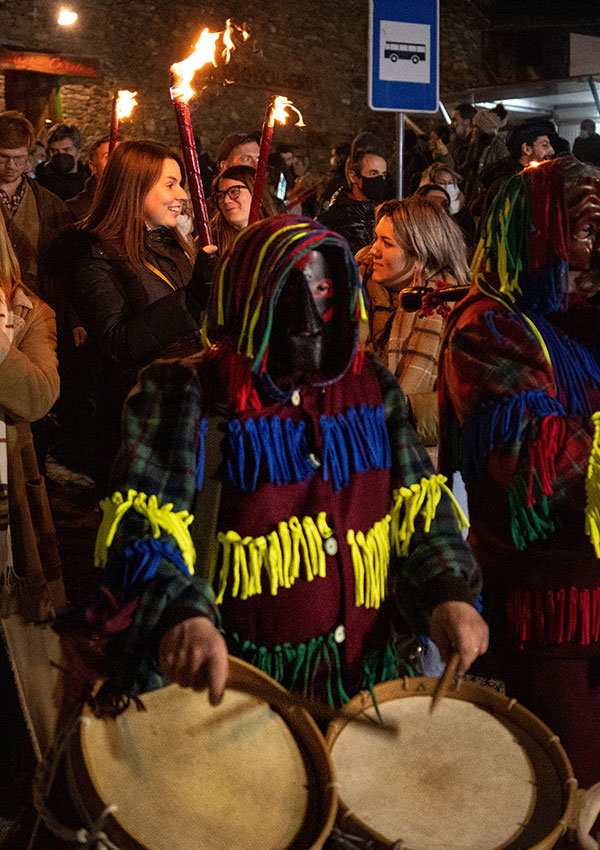 Jangling cowbells marked our arrival to Podence, a usually sleepy village in Portugal's remote Tras-os-Montes region. Somehow I'd convinced eight friends to drive five hours north of Lisbon for the UNESCO-protected Entrudo Chocalheiro, a devilish ritual dating back more than 2,000 years. Each year Podence shakes off the long, cold winter months with four days of food, drink, dance, fire and "rattling" in the name of spring fertility. This is an ancient pagan carnival where local men incarnate the devil and run amuck on the streets.
Looking at a map, I thought I'd never ever get to see the deep northwest corner of Portugal, but I'm so glad I did. My partner and I set off a few days early, spending a night in Trancoso near Serra da Estrela and another near Miranda do Douro. We ran around among almond blossoms, enjoyed a brilliant lunch by the Douro River at Petiscaria Preguiça, visited a donkey sanctuary AEPGA, ate a thick and rich posta Mirandesa steak and zipped into Spain for cheap fuel on the way to Podence and Bragança.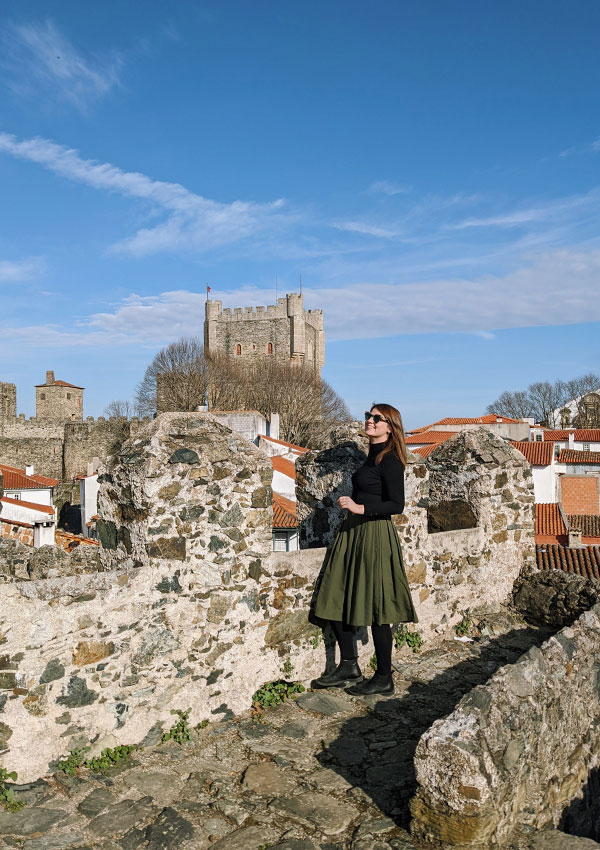 ---
Comporta girls' weekend
I'd always wanted to ride horses at Comporta, wind in my hair as I galloped along the most beautiful beach in Portugal. I was paired with Chanelle, a cheeky devil of a mare not fit for a total novice like myself, but I kept her in line as she nipped the butts of my friends' steeds. Together we ambled rather than galloped, as she tried to stop for snacks among the rice fields, over the sand dunes and onto the golden sands, but it was nonetheless magical.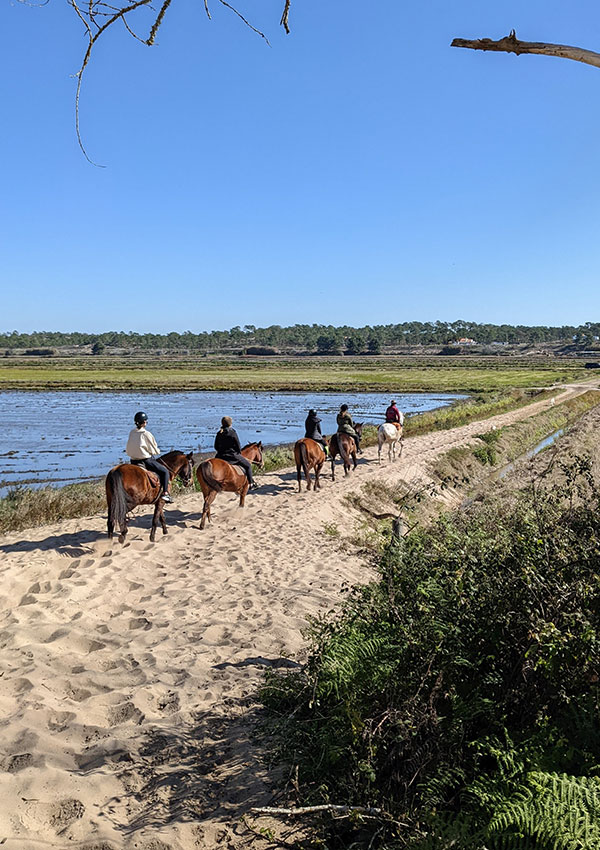 Myself and a group of girlfriends booked a house and spent a winter weekend in the sleepy Portuguese village that attracts a very jet-set class of luxury travellers. I was surprised by how small this destination with an international reputation is – just two streets, a handful of very fancy boutiques, a couple of nice restaurants and one of the best bakeries in Portugal, Gomes Padaria.
---
A birthday adventure to the Alentejo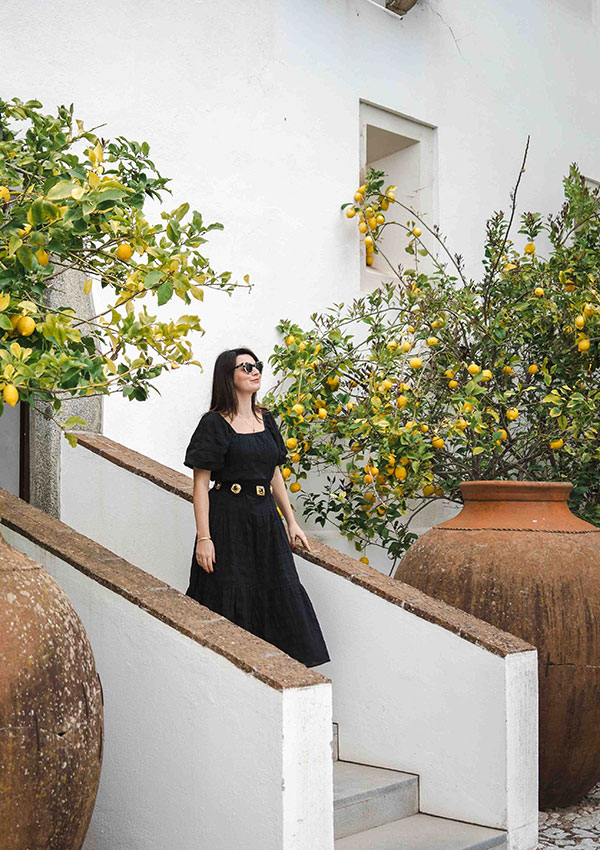 For my 30th birthday I wanted to escape deep into the Alentejo countryside. I had a couple of close girlfriends fly in from Scotland and Switzerland, so we set off for a quick overnight adventure to a cottage near Arraiolos. While it was brilliant to see the magnificent painted tiles at the Pousada Convento Arraiolos up close, and to watch women weaving the traditional Arraiolos tapestries, the real highlight was meeting Sausage Grandma. A smoky scent welcomed us well before we caught sight of the 76-year-old, better known as Dona Otávia, and her warm smile at Salsicharia Canense. Everything there is done by hand the old-fashioned way. She showed us where they smoke the fresh sausages each night and we returned home with our lives changed and half a dozen smoked chouriços.
---
Spring snow at Serra da Estrela and Monsanto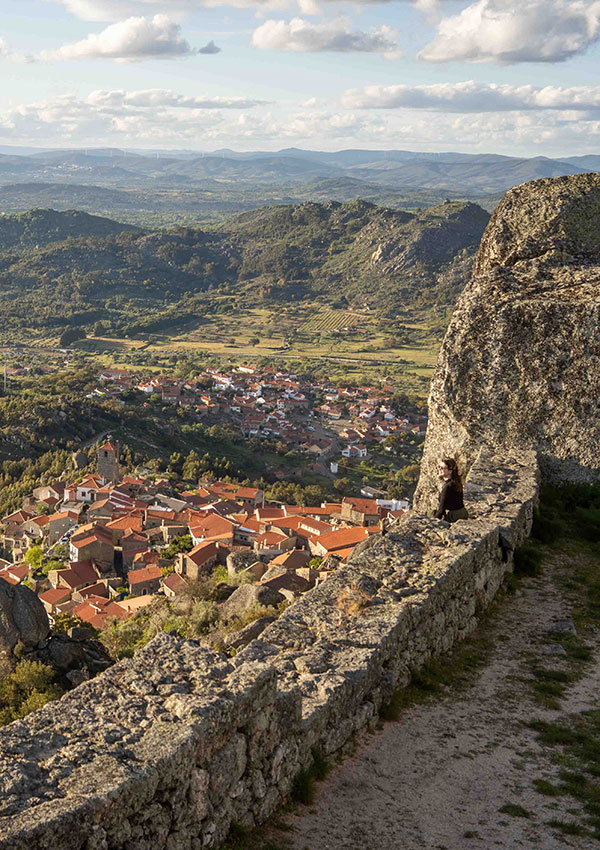 In April we finally made it to Monsanto, Portugal's rock village where my partner's aunty has an ancestral home. We raced up to the castle to catch the final rays of the sun setting on the horizon and peered across the plains to Spain before scrambling back down, past houses made around the mega boulders, to meet the rest of the family. They were on the terrace catching the final golden whispers of the day with a wine in hand.
As the family had been plenty of times, they wanted an adventure beyond the village so we bounced over to another famous stone village called (comically, given said castle is about 800 years old) Castelo Novo. Then we climbed the nearby mountainside to Serra da Estrela. At the top? Spring snow better than what my partner experienced in Italy months earlier. After attempting to toboggan on a sun windshield, a kind family lent me their actual plastic toboggan and I lived out my great fantasy to zip through the snow on Portugal's highest mountain. Now to return and visit the Burel factory in Manteigas.
---
Finding magic on Madeira Island
Life on much of Madeira is a battle between man and nature. Moments from the coastline, sharp, jagged mountains rise out of the earth covered in thick, green foliage that few manage to tame. A scattering of typical Portuguese houses with terracotta roofs dot the ridges and valleys. We catch but a glimpse as we shoot in and out of small tunnels along a smooth, fast road. Wafts of mountain mist rise and fall, fighting for space with thick and humid sea air.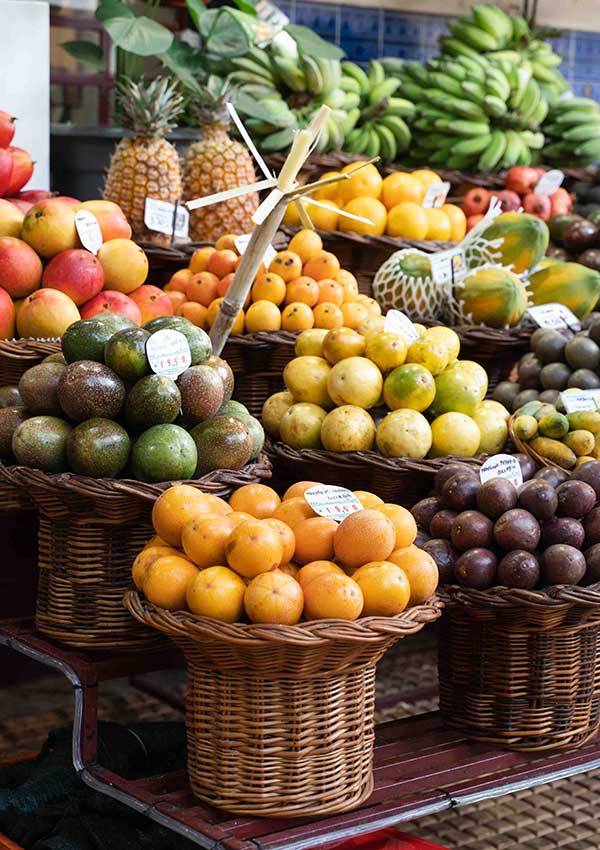 Madeira is one of those destinations I've wanted to visit since stepping foot in Portugal. We skipped over to the semi-tropical island in May. When I stepped off the plane and felt the tingle of humidity on my skin I teared up – it reminded me of home. I detailed our trip extensively in this 5-day Madeira itinerary.
---
New adventures in Porto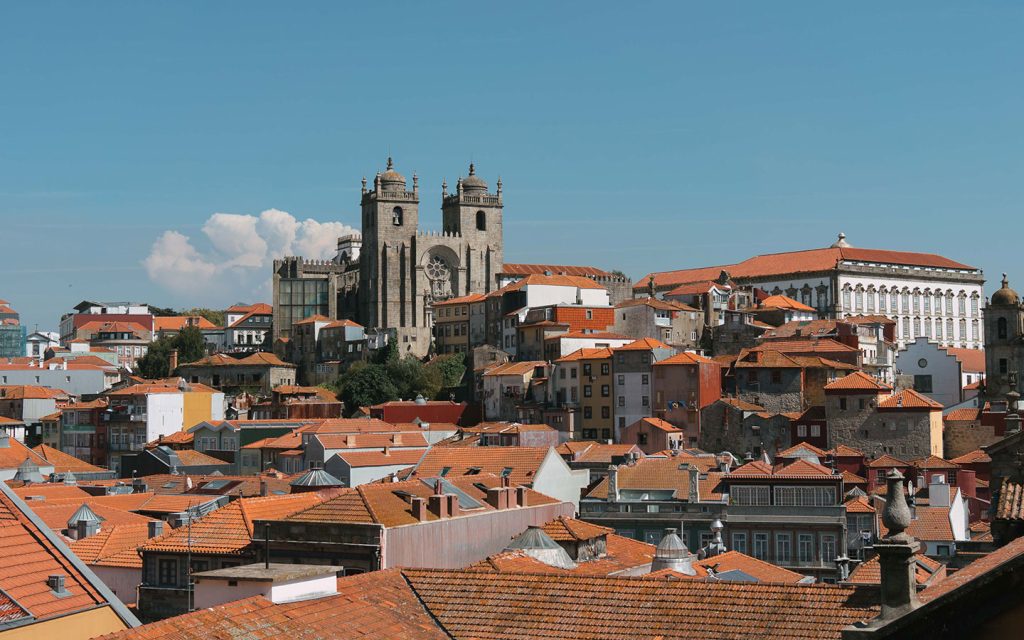 My Lisbon mates have been teasing me about visiting Porto so much, but Portugal's second city is really cool and tempts me constantly. We met some Australian friends in the invictus city in August and enjoyed old favourite things to do and new adventures. We finally saw the sunset from Jardim do Morro. We wandered to Afurada, a fishing village on the south bank of the Douro River, for a brilliant fish lunch and saw women washing clothing by hand at the local laundry. I visited the newly renovated Mercado do Bolhão and we found a new favourite wine terrace at Rooftop Flores.
Where am I hoping to visit in Portugal in 2023? I'd love to go inland for a long weekend exploring the medieval village of Marvão, I need to return to Serra de Estrela and hike the region, and I've still not visited the Xiste villages or lower Alentejo Coast around Aljezur.
What's on your wishlist or what should I add to mine for 2023?