Life on much of Madeira is a battle between man and nature. Moments from the coastline, sharp, jagged mountains rise out of the earth covered in thick, green foliage that few manage to tame. A scattering of typical Portuguese houses with terracotta roofs dot the ridges and valleys. We catch but a glimpse as we shoot in and out of small tunnels along a smooth, fast road. Wafts of mountain mist rise and fall, fighting for space with thick and humid sea air.
We'd just picked up the car and were making the short drive from the airport to a small seaside village by the name of Porto da Cruz. That's all it took to feel the magic of Madeira.
Madeira Island road trip overview
We actually spent nine days on the island as part of a working holiday but you could easily tick off our itinerary in five days while on a true vacation. Having been there and done all the things we could, I think five days is ample to get a real taste and tick off as much as possible.
This trip splits the island, starting on the east coast, dropping into Funchal and finishing on the west. If you're a keen hiker you might like to extend another day or two to include more magical hikes through the laurisilva forest. I'll definitely dive deeper into nature when I return for round two.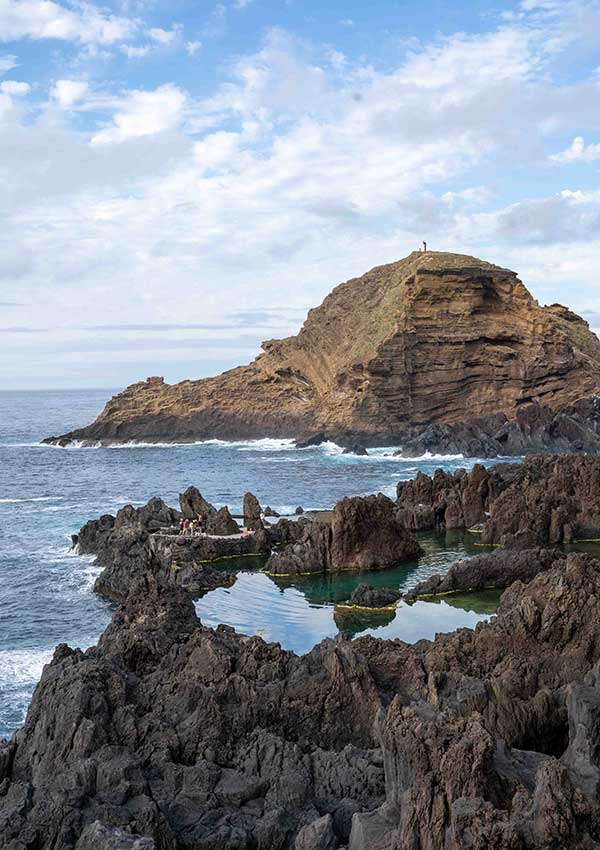 Accommodation on Madeira Island
We stayed at three places on our trip, basing ourselves in Funchal while we worked. I think you could skip staying in Funchal itself, or spend one night there and two nights on either end of the island.
What would I have done differently?
I hadn't grasped how touristic Madeira was before visiting. If you like your peace and quiet, and dislike large coaches of senior citizens, then wake up early and beat the crowds to popular spots.
I'd spend less time in Funchal and more time at Talho do Caniço (two visits were not enough, more on that down further)
I'd potentially do the Levada do Caldeirão Verde hike instead of the Ponta de São Lourenço on day two. I'm a forest-loving girl.
Madeira Island road trip
Day 1: Porto da Cruz + Santana
Let's assume you fly in early (or the night before like we did), pick up a hire car and head over to Porto da Cruz, a magnificent coastal village with a youthful vibe. We were hoping to snag a private room at the Jaca Hostel there but settled for a room at Hotel Bela Vila, which had the bonus of a basic breakfast by the seafront each morning. Check out the view from our room below!
Morning: Check out the views
Make tracks for the Vereda dos Balcões, one of the easiest and most rewarding walks on Madeira — if the weather is right. This was our first taste of just how touristic this island is. While we pulled up to an easy park at the lookout, when we turned the corner to buy an espresso and coca-cola (to ease Jorge's first and last poncha hangover, a lesson learnt) we found a traffic jam of huge coaches and hordes of tourists. Luckily the lush green forest is 10/10 stunning and a first taste of the beauty of Madeira. It only takes 20 minutes to trek the 1.5km trail and reach the lookout. If you're luckier than us you'll actually see the view instead of being inside a thick cloud.
Tip: Park along the road and pack some snacks. It's only a short hike, but if the lookout is packed people pile in and out and you can wait for a quieter patch to appreciate the serenity and beauty of Madeira.
I wanted to visit Santana next. How could I resist the charms of those little 16th-century-style traditional houses with thatched roofs? But you could easily skip it unless you're desperate for a happy snap. For lunch, we pulled up at Cantinho da Serra, a recommendation that came via a local. We tried the sopa de tomate e cebola (tomato and onion soup) and the octopus, which came out bubbling from the oven with potatoes. Maybe the best octopus of my Portuguese life; definitely order this dish.
If you go, do a quick round of the Santana tourist houses, then either return to Porto da Cruz or spend the afternoon hiking the PR9 Levada do Caldeirão Verde. Just make sure you have enough light.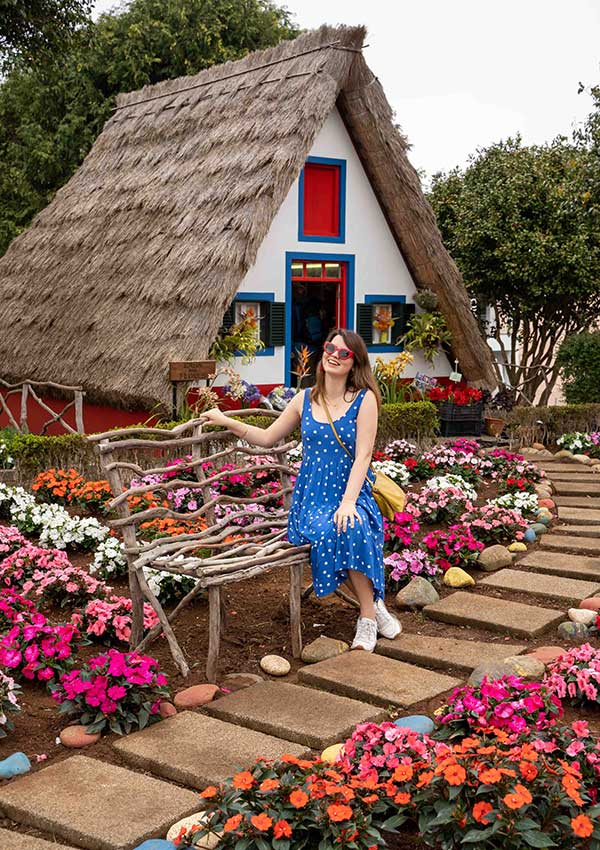 Afternoon: Explore a rum factory
Between March and May, the Porto da Cruz rum factory is buzzing with burly men and the sound of 19th-century steam pistons, firing at full speed to churn through the fresh sugar cane arriving by the truckload. At Engenhos do Norte they make agricola rum, which means rum from fresh sugar cane juice. It turns out this method is actually rather rare as most rum is made from sugar-cane molasses or evaporated sugar (from cane or beets).
If you're using fresh cane juice to make rum, you have to start the fermentation within a day or it spoils like milk – meaning it has to be produced near the source. It's free to wander about the factory.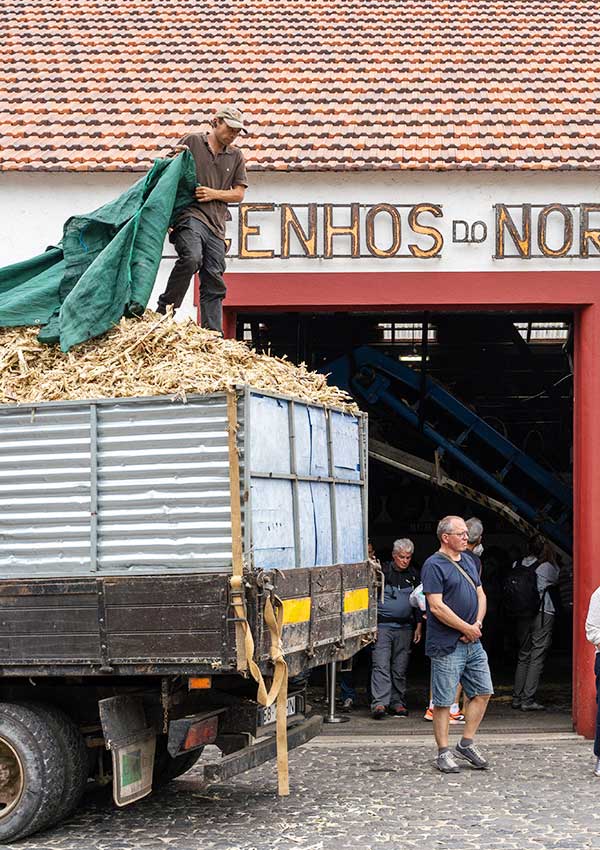 When you're done there, pop into the bar to sample the six-year-old aged rum, and order a poncha of your choice. They had all four main poncha flavours – fisherman's lemon (pescador), passionfruit, tangerine and orange-lemon (regional).
For dinner, try Pipa or Praça Velha. We had better meals elsewhere, but it's nice to eat close to home.
STAY: Porto da Cruz. We stayed at beachfront Hotel Bela Vila, but Jaca Hostel is also a great budget choice.
Day 2: Hike + Funchal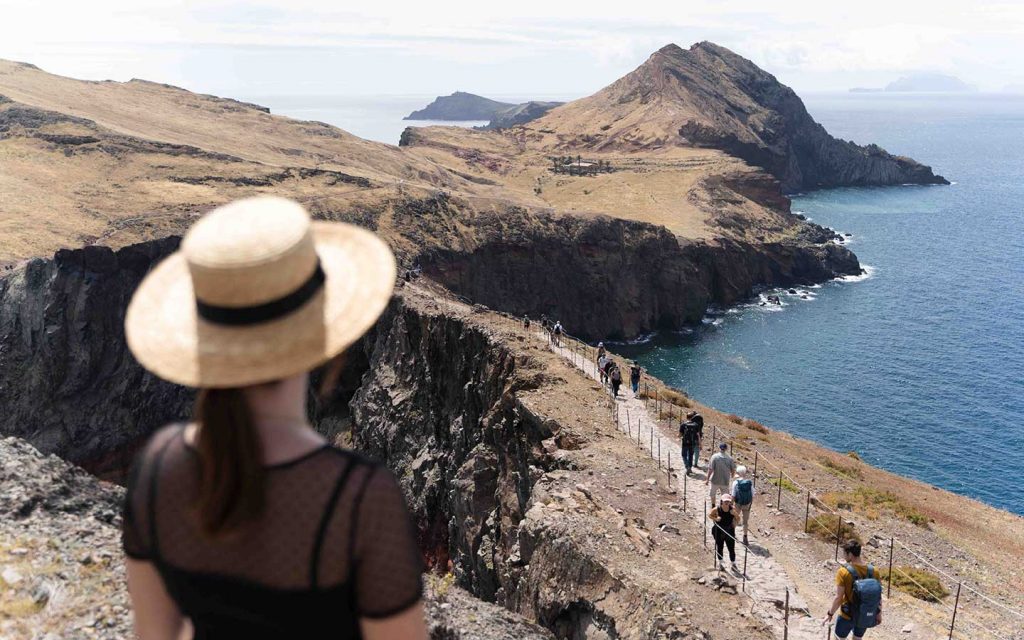 Morning: Go for a hike
Today's hike is in stark contrast to the lush laurisilva forest of yesterday. At Ponta de São Lourenço the semi-arid climate and strong north winds mean there are no trees and only low vegetation. For this reason, it's best to leave the house early to beat the crowds and the sunshine. This two-to-three-hour hike that explores the rugged basalt and limestone cliffs of a long, thin peninsula is not one to do in the midday sun. It's not a loop, so trek out past magnificent coastal and cliff scenery to the cafe and bar at the end, or enjoy a swim at Sardinha Port beach. In spring it was a gorgeous walk with wildflowers of all varieties covering the ground. You'll be able to see the Ilhas Desertas (Deserted Islands) and Madeira's other inhabited island, Porto Santo.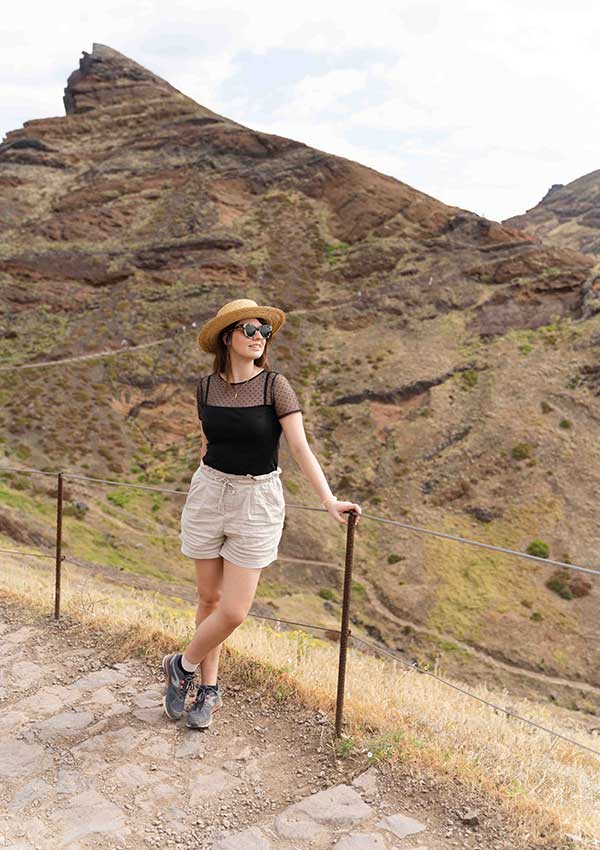 For lunch, head to my favourite place on the island. The super casual Talho do Caniço is a super local experience that was so nice we went twice. I've detailed the spot in my Where to Eat in Madeira guide and my partner Jorge wrote a short love-letter about the place – but essentially it's a butcher shop with a DIY barbecue around the back. Pick your meat, take your skewers to a table then grill while munching on bread and red wine for less than €10 each. Alternatively, you could try seaside MaréAlta for fish, shellfish and other seafood dishes.
Afternoon: Funchal
Drive on into the capital of Madeira, the small city of Funchal. In truth, we spent a few days here while working, but you could tick off what you want in just one day.
Things to do in Funchal: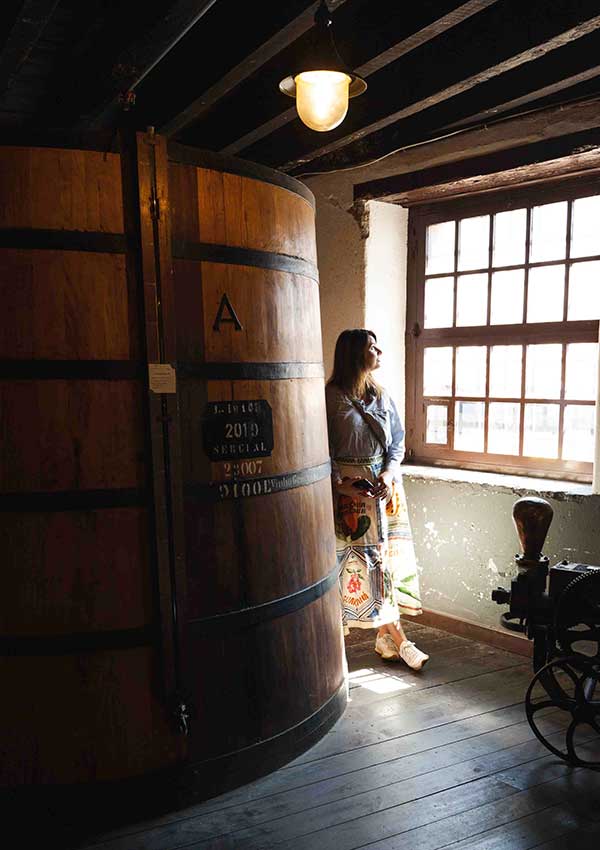 For sunset, I'd roll around to Barreirinha Bar Café. Set right on the ocean's edge, this cool but casual cocktail bar has a great terrace that overlooks the bathing complex. Come earlier and have a swim if that's your style. Order any drink with passionfruit, because #madeira. I loved the one I had with passionfruit and fortified Madeira wine.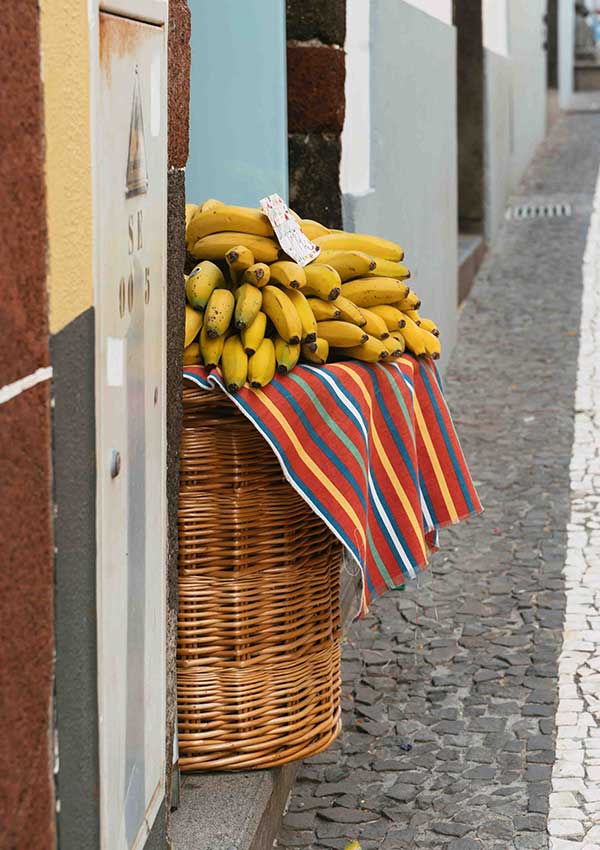 For dinner, swing into Taberna do Ruel on the famous Rua Santa Catarina. I didn't have high hopes given the location but this recommendation from a local didn't steer us wrong. The peixe espada preto here (black scabbardfish) with banana and sweet potato was fantastic. Alternatively, try Fugacidade beer bar for casual snacks and crafty brews.
RELATED BLOG: What to eat in Madeira
STAY: Funchal (or squeeze tomorrow morning's activities into today and stay three nights in the west)
Day 3: Funchal + Relax
Morning: basket toboggan time
Picture yourself careering down the steep streets of Funchal in a giant wicker basket while two men dressed in white with cute boater hats steer with their huge rubber boots. Combining thrills and artisanal basketry, obviously this was the number one thing I wanted to do on Madeira Island. The Carreiros do Monte are one of the oldest forms of public transport on the mountain. You'll find them lined up in Monte, high above the city waiting for guests.
To get up there we caught the (expensive) cable car from downtown Funchal. While the views were nice, you could save your €12.50 each and get the bus or a cab. It took 15-20 minutes to reach the top of Monte, where we stopped for a brilliant flat white with lush mountain views at Local Shop Coffee before heading over to meet the carreiros.
There's actually loads to do in the hilltop neighbourhood of Monte, and while we didn't have time you could wander the Monte Palace Gardens before flinging yourself down the mountain roads.
For lunch, if it's a weekday, drop into Museu Café & Petisco, a favourite cafe on a main square in the city. They have a changing daily special meal deal for €9.50 and the chef is quite creative in the kitchen. Alternatively, try Prima Caju for a fresh and healthy poke bowl with local tuna or salmon. Better yet, cruise over to the sweet banana town of Madalena do Mar and eat a fish stew (fragateira) at A Poita.
I've detailed all my Madeira food tips in my guide in my other blog Where To Eat & Drink in Madeira.
Afternoon: Slow drive to the west
After time spent in busy, touristic Funchal, we loved escaping to the west side of Madeira Island. I'm also a big believer in having some downtime in your vacation, so take it easy this afternoon.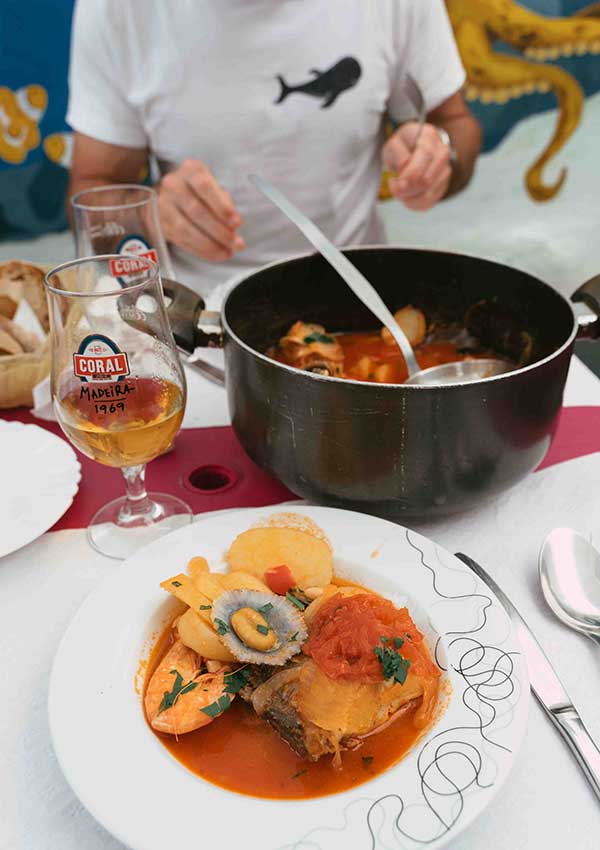 If you've managed to escape the city before lunch I'd highly recommend dropping by Madalena do Mar, one of my favourite little towns. There seems to be 100 times more banana trees than houses squished onto a small, semi-flat patch of land between the mountains and the sea. If you don't go to A Poita (pictured above) for lunch, try Casa de Pedra for apparently the best lapas (grilled limpets).
On the way there you could switch the highway for backroads and pass under Cascata dos Anjos for a free car wash.
Stop for an afternoon coffee and slice of apple pie at XS Coffee in Prazeres, the last place I expected to find locally roasted specialty coffee. At last check it was only open weekends, but it may have changed.
STAY: Casas da Levada
Maybe one of my favourite spots we've ever stayed ever, Casas da Levada is an absolute wonderland. The family who owns it restored the estate, renovating the old stone buildings and adding a couple more to make half a dozen cute accommodation choices. The garden is magnificent, filled with fruit trees and exotic species. There are sheep, chicken, rabbits and chirping frogs. The infinity pool overlooks the sea, resulting in endless blue vistas. The Hobbit Bar is the best honesty bar I've ever seen, with cocktail supplies, an ice machine, music, games, and a wall of booze to choose from.
If you're lucky enough to stay here too, spend the afternoon luxuriating in the space, tanning by the pool and wandering the gardens. #NotSponsored (but please, invite me back for more).
Day 4: Fanal, Seixal + Porto Moniz
84km \\ 2 hours driving split across the day
Morning: Chase the fog at Fanal
The plan was to arrive early to see the magical Fanal forest enveloped in a blanket of mist. Problems with our hire car's brakes (not something you want on this steep island) meant we didn't arrive until midday, finding fields of beautiful gnarly trees under a clear blue sky. At first I was disappointed with the still ridiculously beautiful sight, but then strangely out of nowhere the cloud rose up around us. Soon enough we were standing in fog so thick we couldn't see more than 10m in front. This made it tricky to find the car again! There is a mega Fanal hiking trail you can follow if you're eager but if you just park at this point you'll find where the patch of magical trees are, sans hike. If you need inspiration for a fantasy novel or don't believe in fairies, come here and feel inspired.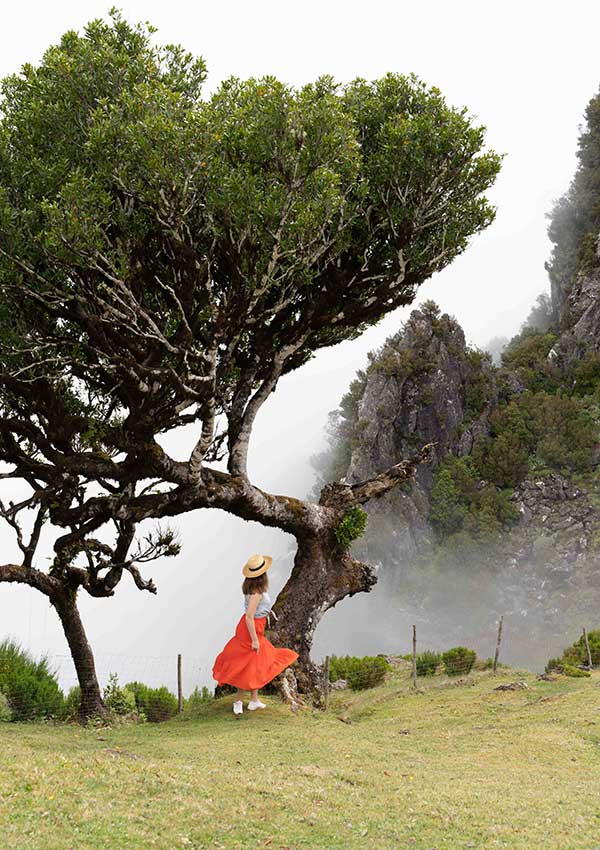 Afternoon: Europe's third most beautiful beach
On the drive down the mountain to Seixal, stop and admire the views at Miradouro da Ribeira da Janela before reaching the town. Praia do Seixal was voted Europe's third best beach for 2022, but it's not what you'd expect. A wide black sand beach with a small waterfall, protected by a port wall on one side and framed by rainforest that appears to all but cascade into the ocean, it's a special spot for sure.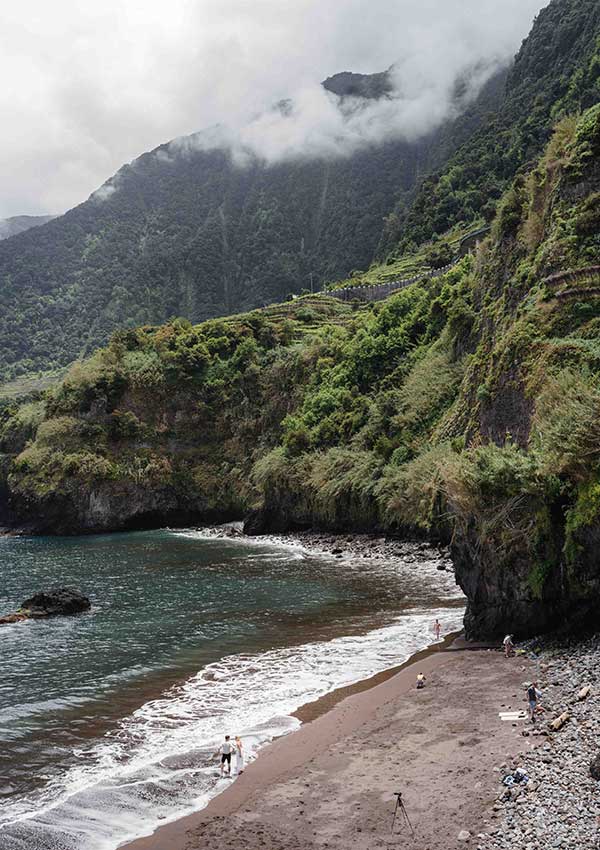 Before laying out on the sand we dropped into the seafront Clube Naval de Seixal for a relaxed lunch. We ate a sandwich of marinated octopus jammed between bolo de caco and shared the best lapas (grilled limpets) we had on this trip. Super good.
If you're not a fan of beaches, maybe a wine tasting at Quinta do Babusano is more your vibe, or continue westward to the pools of Porto Moniz. We must have arrived around high tide, and with some cloud cover that day no one was swimming at the Piscinas do Porto Moniz. While I'd dreamed of visiting this beautiful spot it didn't quite have the charm I'd seen in pictures. What I hadn't witnessed was the Piscinas Velhas (old pools), which were not only free to enter but spectacular. Both pools are set within lava flows, but while the new one is more shiny concrete than dark, rough volcanic rock, the old ones feel more natural.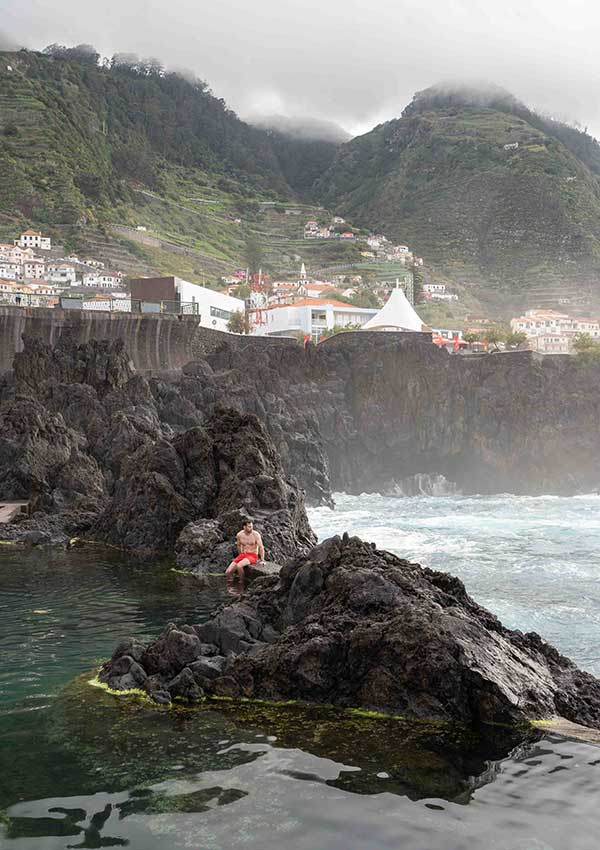 STAY: Casas da Levada
Day 5: Forest hike + more meat skewers
90km \\ 2 hours driving split across the day
Morning: 25 Fontes hike
One of my favourite things we did on Madeira Island was the lush Levada das 25 Fontes hike. One of the most famous hikes on the island, we realised this trail would get super busy so we arrived at the trailhead a little after 8am to tackle the three-to-four hour hike. Boy, I'm glad we did. I was disappointed to see a dozen cars there already but while passing huge tour groups and loads of tourists on the return trip I was glad we went early.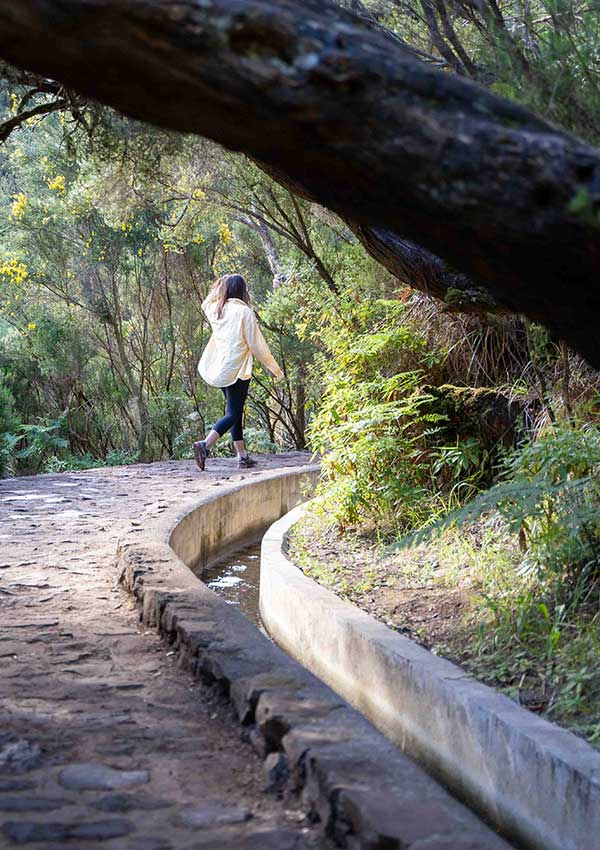 The hike itself is magnificent. You drop into a valley and wander through the vibrant green laurisilva forest, following a levada along most of the way. A levada is essentially a little canal of water that the early inhabitants of Madeira built some 500 years ago to funnel water from the mountains to where they needed it. They are all over the island with accompanying hikes.
At the end of the hike you reach a brilliant blue pool with one great waterfall and 25 or so little waterfalls gushing into it. We took some photos and sat here for quite a while, which meant watching the end point fill up as hikers arrived en masse. The return trip was trickier as the levada is very skinny in some parts, making passing difficult, so I really truly recommend going early to get the best experience.
Afternoon: Wind down on the way to the airport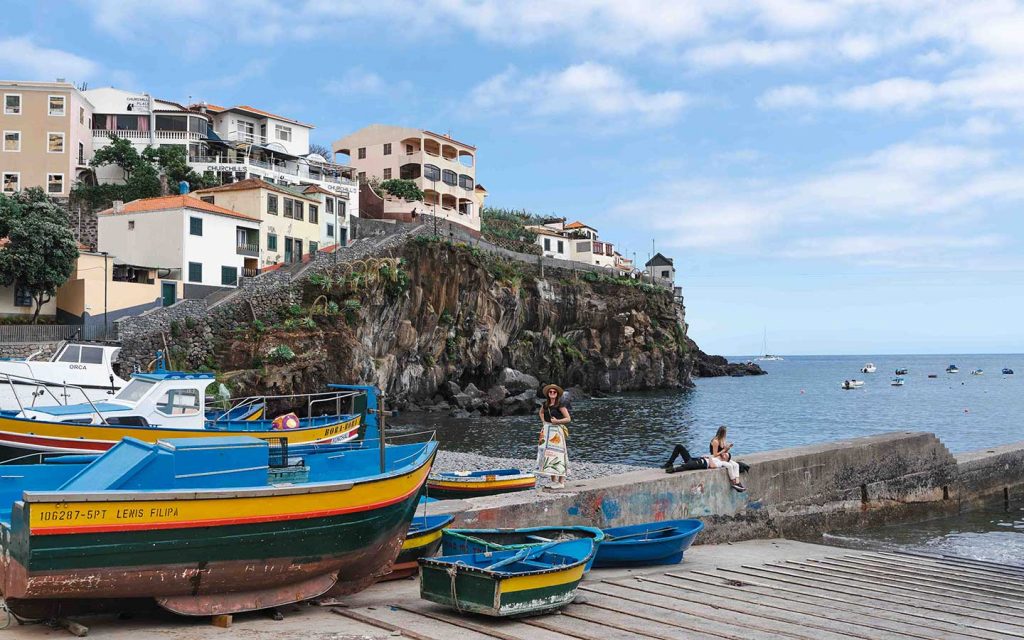 If you didn't make it to Madalena do Mar on day three, drop in now for lunch, or drive to the cute fishing town of Camara dos Lobos. The area is famous for its espetadas (meat skewers) and you can taste them at: Santo António, Viola, O Polar. We went to the first and most famous and sadly weren't very impressed as the meat was really overcooked. We should have mentioned something earlier, as they offered to replace it as we paid. Next time!
If you have the time, drive up to Curral das Freitas to see the remote inland village where the nuns ran to hide from invading pirates. If you have less time, make your way to A Venda do André for excellent poncha at this vintage spot. I loved going here.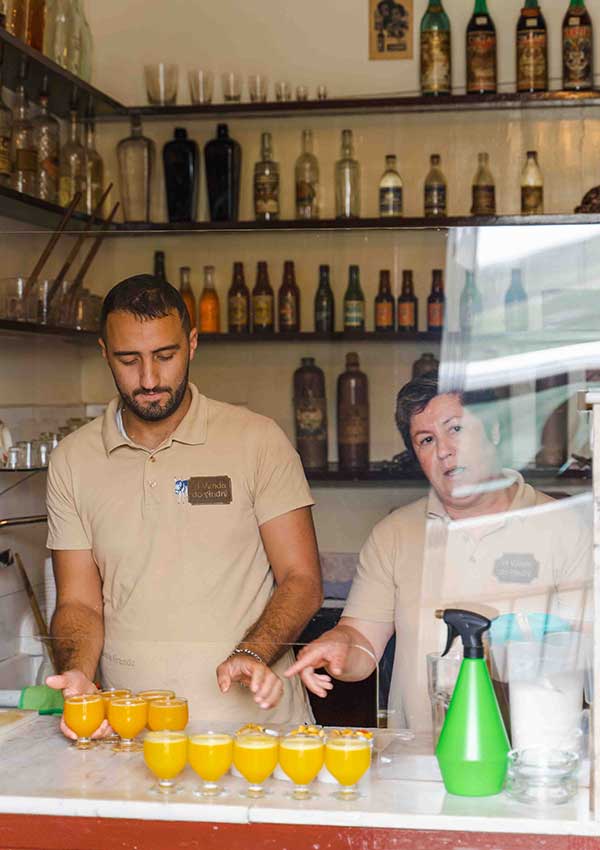 The final thing we did in Madeira was venture back to Talho do Caniço. Yep, a spot so nice it deserved repeating. But also, with an 8.30pm flight we need something to eat and few places do non-stop service through the afternoon. We went for 5.30pm espetadas, which FYI I believe is considered a late lunch not an early dinner. As expected, it was brilliant and a high note to end our trip on.