Fisherman, locals and tourists move at the same slow pace through the narrow, whitewashed streets of Olhão. Charming and full of character, this town perched on the edge of the Ria Formosa feels as though time has paused.
Ornate chimneys and flat, Moorish-style roof terraces make the old centre of the small city closer to northern Africa and unlike any other town in Portugal. Plus if you're a seafood fan, Olhão is unmissable.
The Cubist City, a nickname gained from its architecture, is a hard-working fishing town at its core. It's here in the old laneways that you'll rub shoulders with local characters who are perfectly rough around the edges, just like this forgotten city by the sea.
Olhão draws me back each summer. It's easy to relax here where it's less about doing things and more about living slow and feasting on the freshest seafood plucked out of the icy Atlantic.
Here's all the things to do in Olhão and around the eastern end of the Algarve for when – or if – you're ready to leave your rooftop terrace, hammock or towel.
Also, check out my favourite towns in the eastern Algarve that embrace the slow living and seafood feasting.
Related Blog: Itinerary: My ideal 7-day Algarve road trip
1. Go early to the fish market
Twin massive red brick market halls line the seafront and contrast the otherwise entirely white-washed old town. Said to have been designed by Gustave Eiffel himself (yes, the man of Eiffel Tower fame), one is dedicated to fruits, vegetables, cheese and meats, while the other is just about seafood. As one of the country's great fishing ports, Olhão's local mercado is the place to shop for the freshest fish, clams, mussels, oysters and crab. Keep an eye out for special delicacies like muxama, an aged prosciutto-like tuna delicacy, cured anchovies and dried octopus eggs.
Personally, I love buying local oysters, prawns and shellfish here, cooking them up back at the apartment or taking the oysters down to the beach for a seriously luxe picnic without the price tag. I usually pick up local salt, homemade piri piri sauce, almond-stuffed dried figs and artisanal cheeses here too.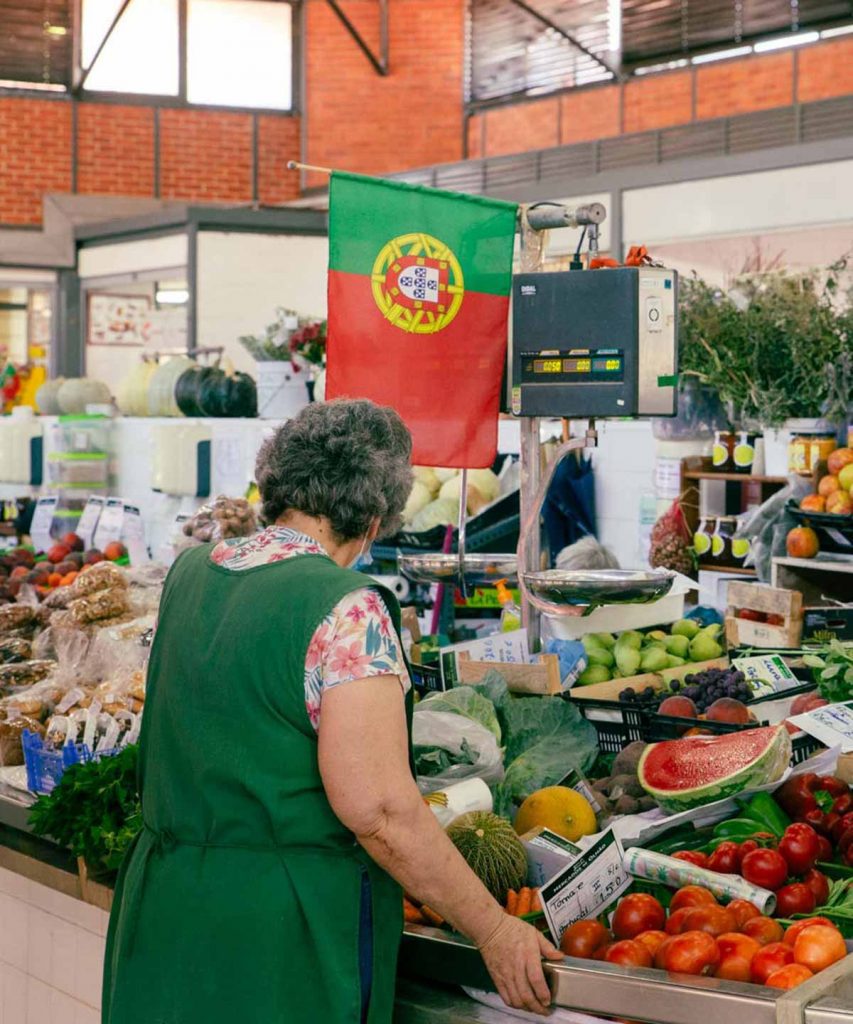 2. Catch a ferry to Culatra or Armona sand islands
It's amazing how many things you can purchase with loose change in Portugal, and a return ferry ticket to paradise is one of them. Bordered by the Ria Formosa wetlands, the eastern coastline of the Algarve is more salty estuary than beachgoers haven, so to reach the wild Atlantic Ocean for a blissful beach day you'll need to take a ferry from the docks to Ilha da Culatra or Ilha da Armona. Both sand islands have cute towns filled with holidays and fisherman homes, restaurants and bars. It's the ideal place to spend a day or afternoon.
If you'd rather have someone tour you about, you can find water taxis at the dock, or book a three-hour or full-day cruise that will hop you between islands.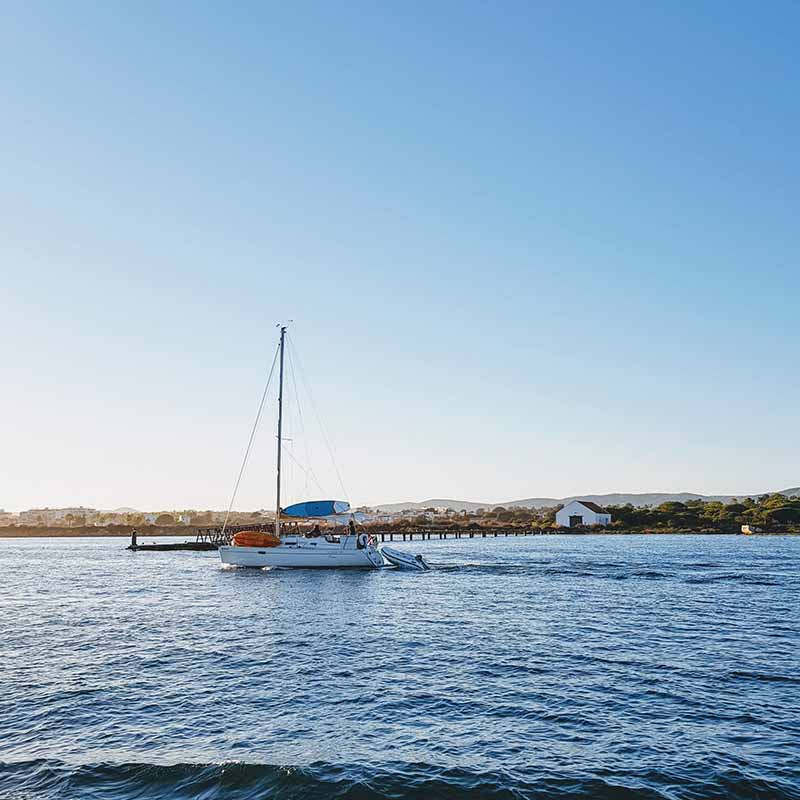 3. Stay in an old townhouse with a rooftop terrace
The art of slow living in Olhão starts with where you stay. The old town by the waterfront is filled with narrow, multilevel houses topped with flat, Moorish-style roof terraces. It's here with views over the incredible Ria Formosa that you can watch the sunset while sipping on white wine and shucking oysters you purchased at the market that morning. Bliss. For historic apartments with roof terraces check out Casa ao Cubo, Casa Riviera (with a rooftop pool!), The Salt House, La Casa Del Mar, and so many more that lie in the historic centre near the seafront. If you're extraordinarily boujee you can stay at Casa Fuzetta (and invite me along).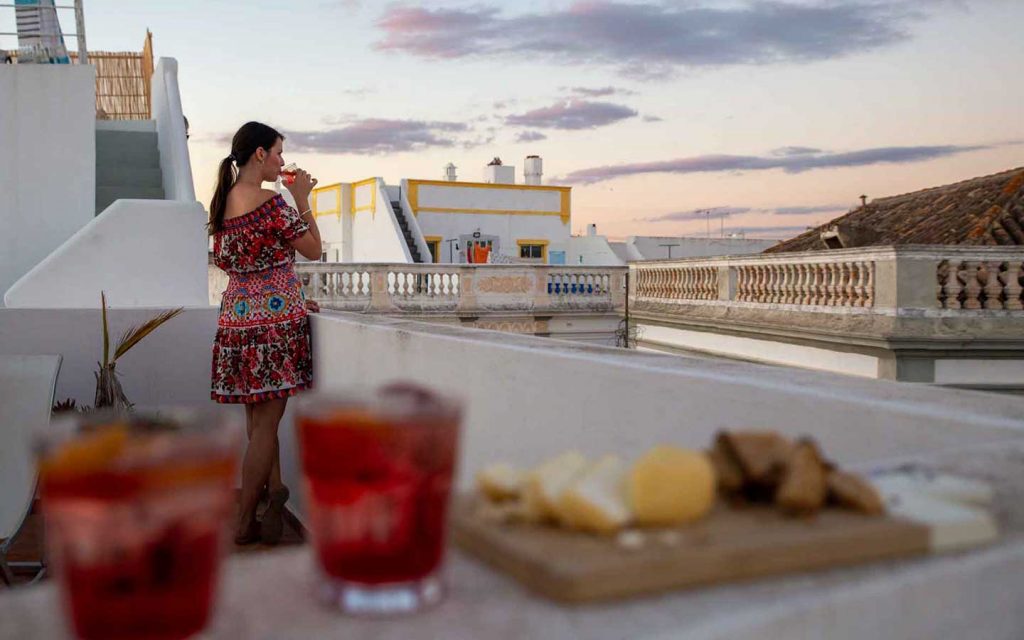 4. Eat at Chá Chá Chá
Eating at Chá Chá Chá is eating the seasons. Every morning the restaurant owner Kevin Gould drops into the waterfront mercado to source local fish and fresh produce, using that to design the day's menu. In summer that means sardines, mussels, figs, tomatoes and anchovies. Gould, a former travel writer, fell in love with Olhão long ago and renovated a heritage space to open this relaxed diner. The food is simple and creative at once, leaning into the day's produce and moving with the microseasons. Just the type of laidback luxury any vacation calls for.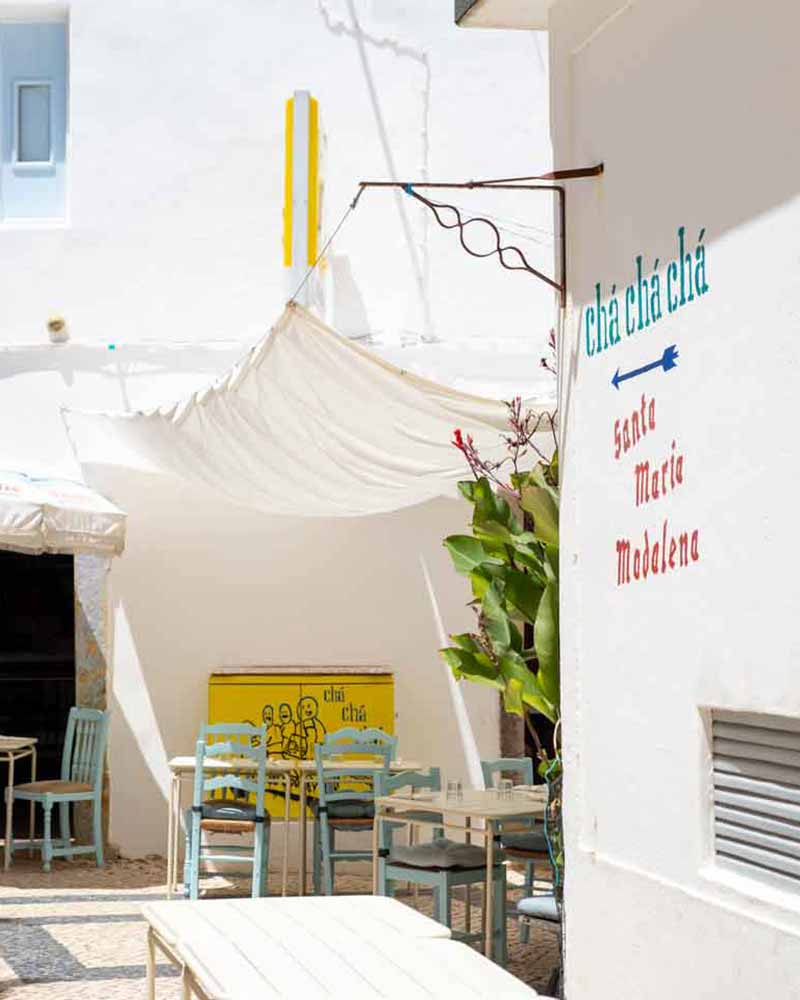 Related Blog: Where to eat in the Algarve
5. Go clam picking or cruise around the Ria Formosa
The Ria Formosa is a 60 kilometres-long labyrinth of canals, islands, marshland and sandy beaches. It covers much of the eastern Algarve coastline and supports a diverse ecosystem. If you're a bird lover, board an ecocruise through the estuary to get up close with purple swamphen and other feathered friends. If you're a food lover, hop on board a traditional wooden fishing boat with a friendly Portuguese water dog and learn about the abundance of shellfish like mussels, clams and oysters up close. You'll go clam picking, crack oysters and drink wine while surrounded by sunshine and the sea. And, of course, you can sail around at sunset to make it an evening to remember.
6. All-you-can-eat fish barbecue at Vai e Volta
It's messy and magic to eat your way through a rodizio de peixe grelhado (grilled fish buffet) while in the Algarve. My favourite spot is Vai e Volta. It's only open at lunch and €12 gets you limitless grilled fish plus bread, olives, steamed potatoes, tomato salad and açorda de alho (essentially mashed bread and garlic). Metal tray after metal tray stacked with tasty local fish grilled on charcoal will arrive at the table. Generally you'll receive a mix of all different types of fish, but you can nicely make requests with the waiter at times if there's something you prefer.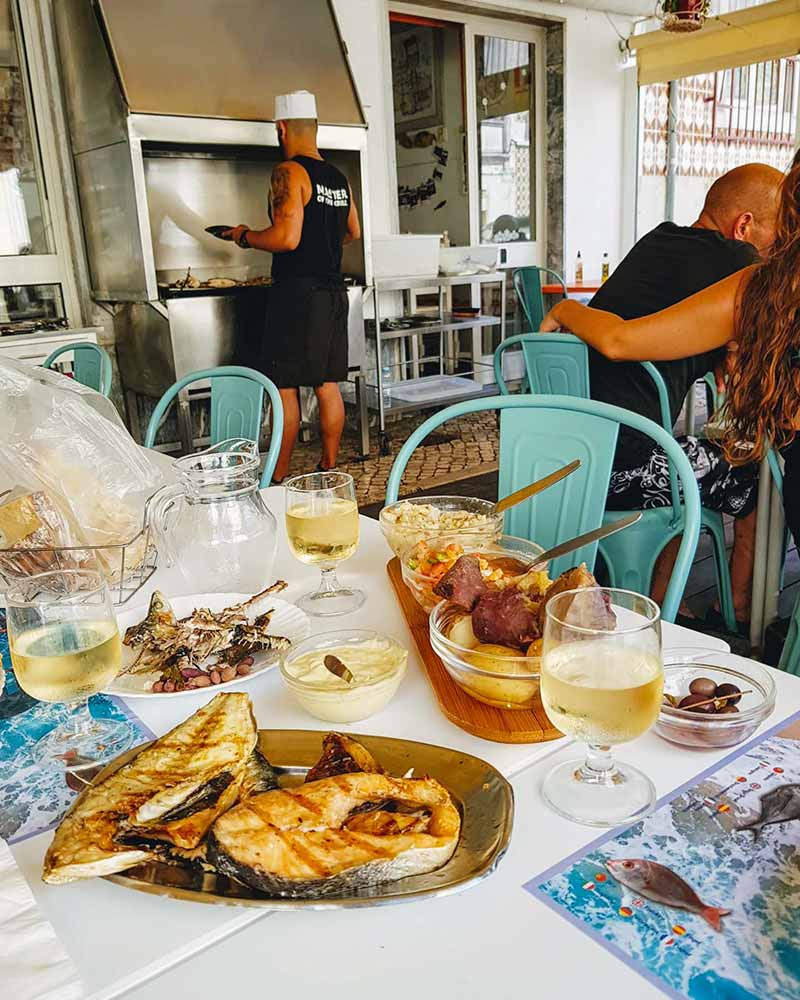 7. Go on a wild dolphin cruise
It's always magical to see wild animals in their natural habitat, and witnessing the beauty and magic of wild dolphins is right up there. Make unforgettable holiday memories when you board a dolphin cruise and get up close with these marine mammals just beyond the Ria Formosa.
8. Shop local artisans in town
Treat yourself to something lush at a handful of boutiques in the old town. Run (I believe) by an architecture and design firm, in Ze e Maria you'll find stunning Portuguese-made ceramics, textiles, art, furniture and home goods. My favourite Portuguese ceramics brand, Casa Cubista, is stocked here. The terracotta plates and jugs are made in the Alentejo, inspired by the Cubist city of Olhão. You can also find the ceramics in Pinta Roxa, a store that almost doubles as a gallery for local artists.
9. Eat French-style sweets at Kubidoce
You don't expect to find a brilliant patisserie in a small place like Olhão, but there on the not-so-chic newer main avenue lies Kubidoce. Expect a counter stuffed with classic French and traditional Portuguese sweets at a level of quality hard to find even in the capital Lisbon. The young owner and master baker Filipe Martins and his team make everything from scratch – every cake topping, every cream – and the kitchen uses no white sugar. There's also slow ferment sourdough bread and space to sit in with a coffee.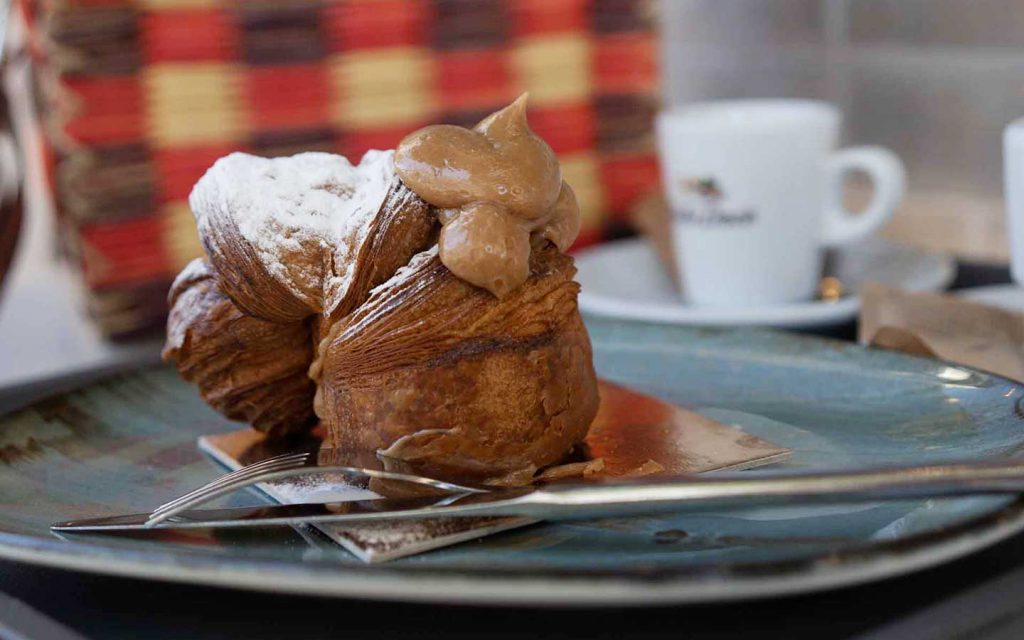 10. Join an olive oil tasting
You'll be hard pressed to find a dish without olive oil or a restaurant without table olives. All dishes in Portugal start or finish with the humble olive. Near Olhão, Monterosa Olive Oil in the small village of Moncarapacho offers tours and tastings. Lock in the experience to taste the season's best oils, learn the secrets of picking a good olive oil, even in the supermarket, and see how they farm up close.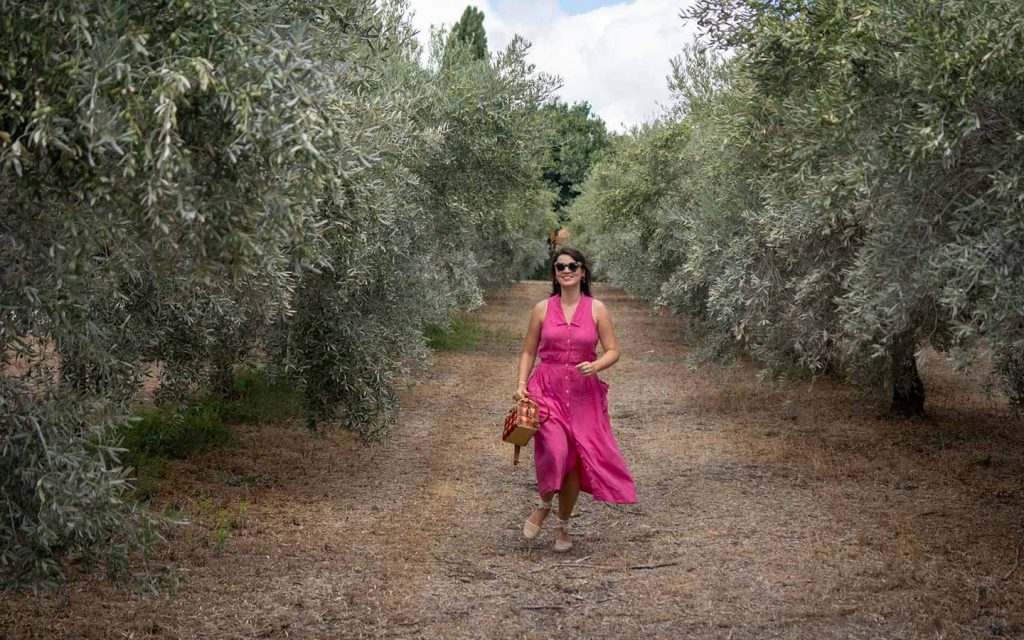 11. Swan about Estoi Palace
Slip past the reception at the hotel of Palacio do Estoi and wander into the gardens to explore the most incredible tiled staircase you will ever see. It was love at first sight for me. The azulejos lining the grand staircase and surrounding gardens deserved their own feature, so I made it my first ever #tileoftheday post. The town of Estoi is a 15-minute drive north of Olhão.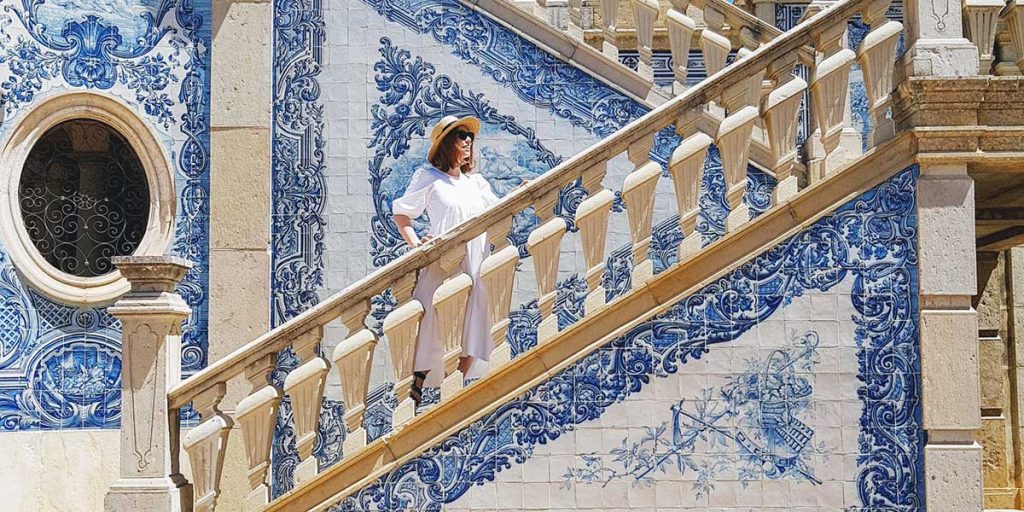 12. Buy up local tinned fish
A fishing town long intertwined with the sea, Olhão is one of the major tinned fish hubs in Portugal. While there were once hundreds of companies across the country dedicated to the art, the industry fizzled but has been making a hip comeback in recent years. While you can't visit the factories themselves, there are a couple of factory stores where you can buy at the source – check out Loja das Conservas Manná and Faropeixe.
13. Get friendly with Fuseta
The summer of 2021 we spent a week in Fuseta, a 10-minute drive from Olhão. This small fishing village near Olhão isn't particularly significant or cute, but that's part of its understated charm. Here it was easy to join sweary fishermen at the bar or drop into the local market. We ate at one restaurant three times – Casa Corvo – and I'm not sure I'll ever eat better, fresher, sweeter prawns ever again. Closer to the open ocean, Fuseta has a golden sandy beach that doesn't require catching a ferry or water taxi to – it's convenient if you just want to pop down for an hour or two, plus you can hire kayaks.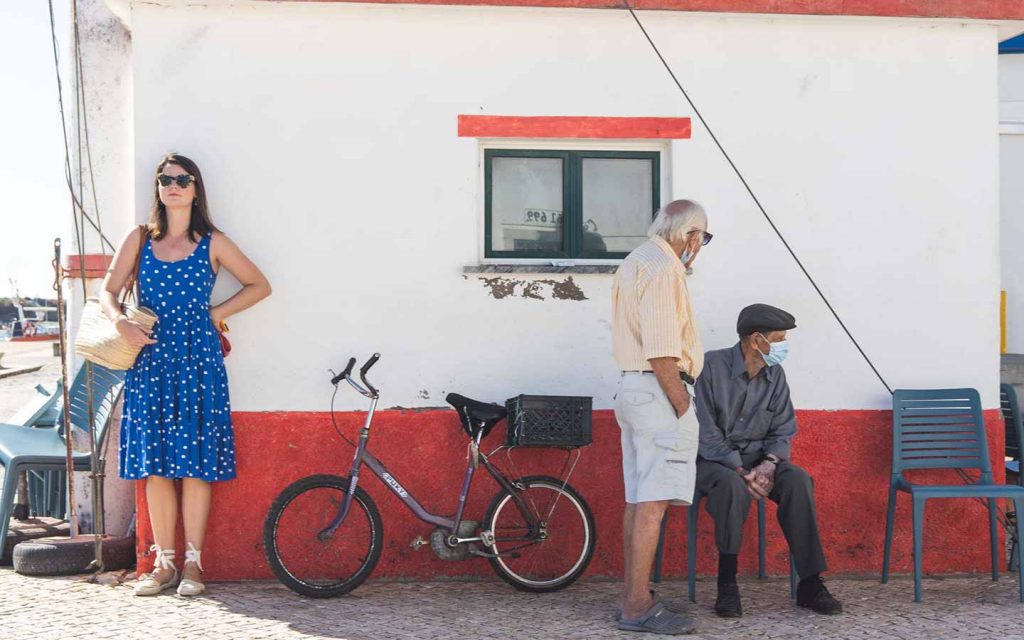 14. Say bom dia to Tavira town
If I had to pick a favourite Algarve town after Olhão, I'd probably say Tavira. This white-washed gem dates back to the Bronze Age and it was here the Phoenicians made one of their first settlements. Wander over the Roman Bridge, tour the castle gardens, Roman ruins, and through cute squares before taking a ferry out to Ilha de Tavira. I find the old centre interesting as each room in a historic Tavira house has an individual roof – cute.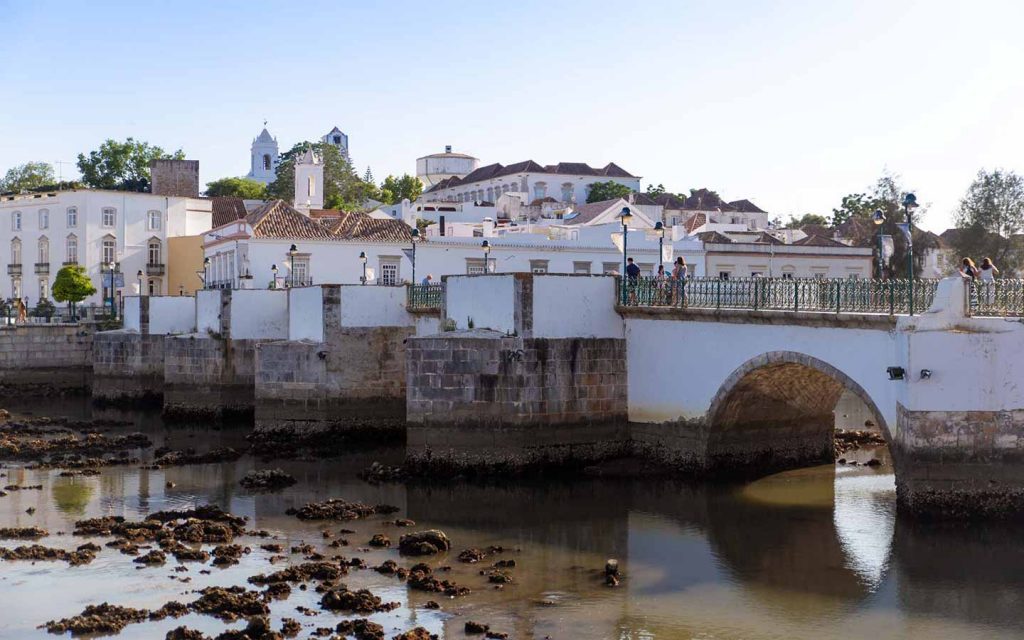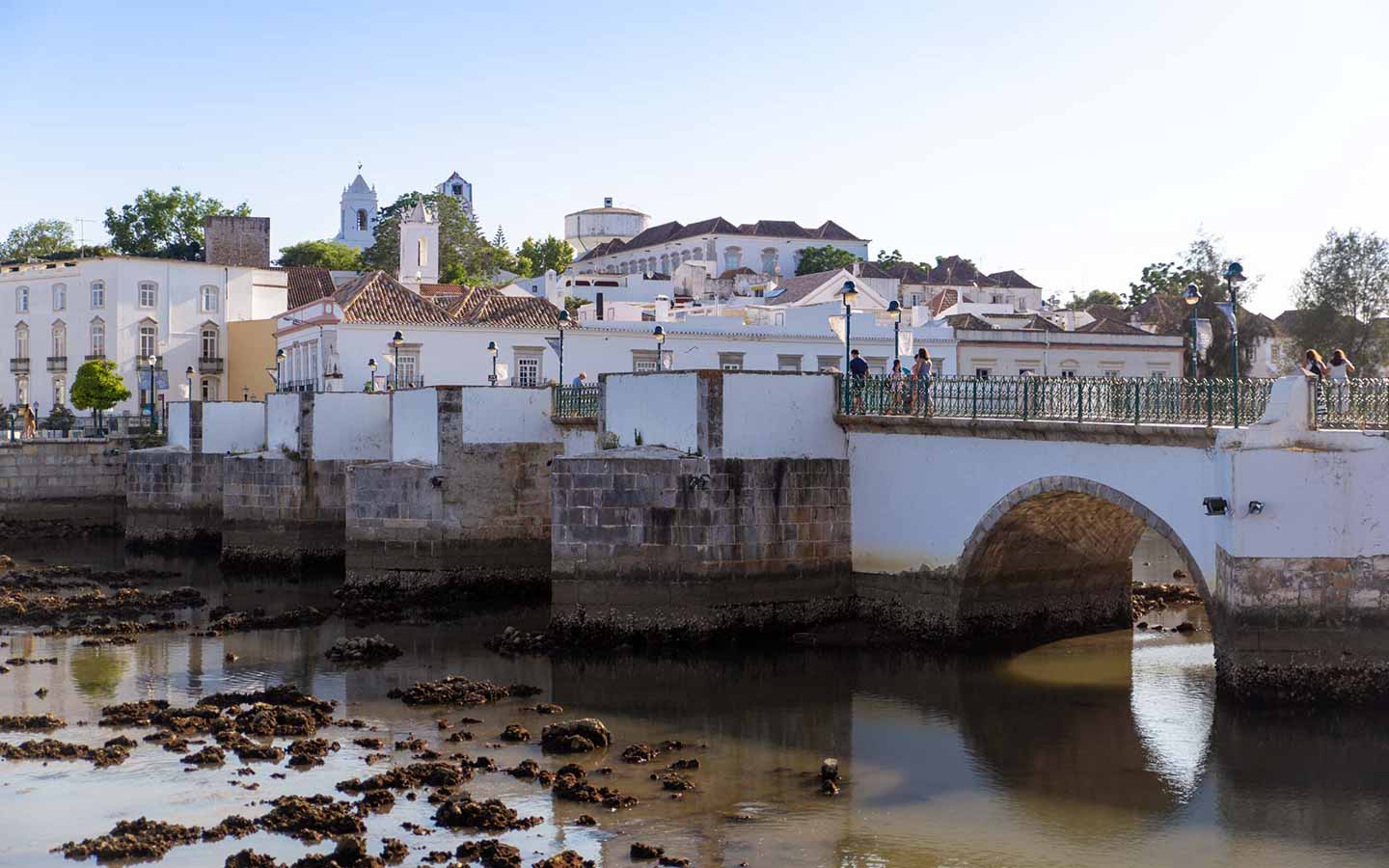 Where to stay in Olhão
As mentioned, Olhão is a place where it's less about doing things and more about living slow. This is a place where choosing the right accommodation matters. I'm usually a budget traveller when it comes to accommodation, but in Olhão I try to book a full apartment or building with a roof terrace to take in stunning sunsets over the Ria Formosa and grill up the fresh seafood bought at the morning market. If you're travelling to Olhão, book early and look at Casa ao Cubo, Casa Riviera (with a rooftop pool!), The Salt House, La Casa Del Mar, and so many more that lie in the historic centre near the seafront.
How to reach Olhão
From Lisbon
It takes three hours to reach Olhão in a car from Lisbon. If you need to take public transport, the train takes four hours and you'll need to switch onto the Algarve line once you reach Faro.
Closest airport
Olhão is less than a 20-minute drive from Faro Airport, where cheap flights land daily from the UK, France, Germany, Belgium and throughout Europe.
Planning a trip to the Algarve? Read my guide on where to eat in the Algarve, what to eat in the Algarve and this guide that covers my favourite things to do.