Forget tacky fridge magnets or hats made of cork, the best souvenirs to buy in Portugal are connected to the country and its people. Many old trades, artisans and makers are still thriving (or at least surviving) so it's not hard to find something made locally to take home and cherish.
I am truly obsessed with finding things made or produced here in Portugal. From quality gourmet produce to traditional crafts, here are some of my favourite souvenirs and presents to take home from Portugal.
P.S. if anyone is ever wondering what to buy me – here, I published a list for you 😉
Canned fish
When you think of tinned fish (the good stuff, not John West), you think of the Iberian peninsula. The first commercial cannery in Portugal, Ramirez, opened in 1853 and is now Europe's oldest. Until almost 100 years ago there were more than 400 factories canning fresh fish, before apparently going out of fashion. Tinned fish exports only reached the 1923 record again in 2013. More recently, tinned fish has been having a gourmet renaissance of sorts, with bright, fun vintage labels and brands coming back into rotation selling everything from basic tuna to cockles and salted cod (bacalhau). Compact, cheap and easy to transport, adding a few tins to your suitcase is a no-brainer souvenir from Portugal. On my trip home I packed 30 to gift family and friends!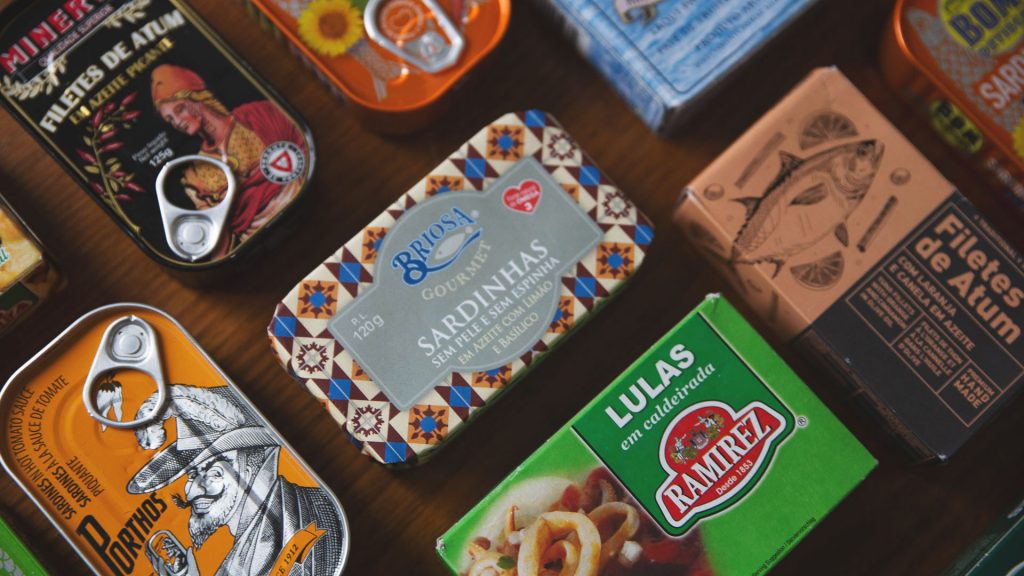 Want to learn more? Catavino has a great guide to tinned fish here.
Azulejos (tiles)
Wander the streets of Lisbon or Porto and you'll soon see just how prolific the colourful tiles are. Every colour and pattern under the sun covers building after building, street after street throughout the two cities. First a word of warning – if you want to take a tile home please do not buy second hand. Yes, some malicious people rip them off the walls to sell to tourists and once that happens there is little chance of these ceramic squares being replaced. Instead take a tile-making class to create your own souvenir yourself or visit Sant' Anna, stop into A Vida Portuguesa, or visit the workshop at Azulejos de Azeitão to pick up an all-new authentic Portuguese azulejo.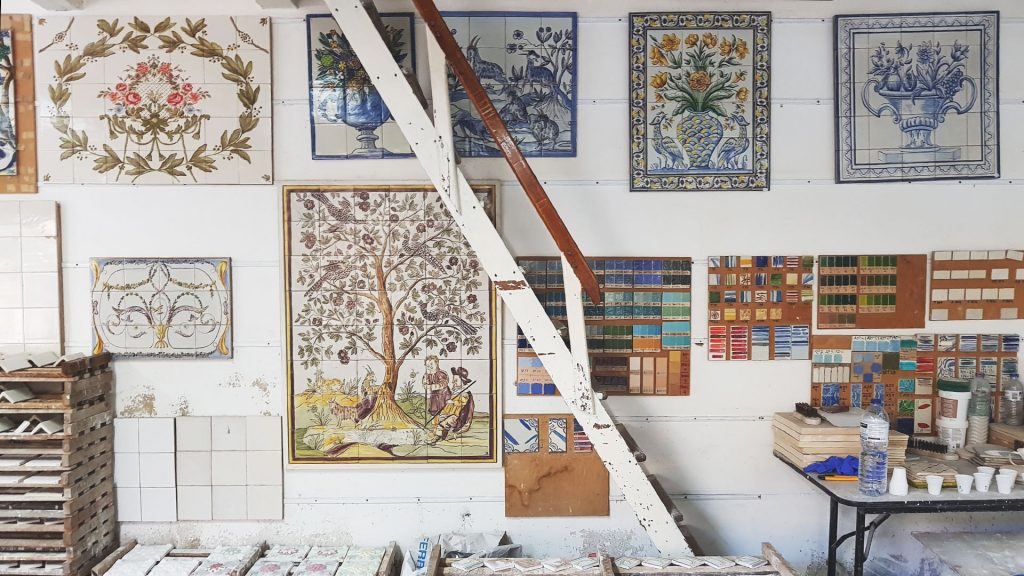 Vinho (wine)
Getting wine back in your suitcase won't be easy, but will be worth it. You've definitely heard of Port. Port wine is, of course, from Porto in Portugal. Surprise, surprise. The grapes are grown in the Douro Valley and then sent down river where the wine is cellared across the river from Porto in the more humid, seaside conditions to make the sweet fortified wine we know and love. But beyond port, Portugal has so much more to offer.
Like other European nations, wine is by region rather than varietal, meaning almost every red or white – no matter the price – is a smooth, easy-drinking blend. And to be honest it's easier to learn about the regions than the varieties because Portugal is mostly planted with native grapes and it's unlikely you've heard of rabigato, touriga nacional, touriga franca, tinta roriz, arinto, fernão pires, alvarinho or the other 140-odd varieties.
Pop by a well-stocked store like Garrafeira Nacional, say hi to my local bottle shop Wine Click, or hunt online at Adegga.
Ceramics
Portuguese ceramics are beautiful, bold and bountiful so save room in your hand luggage. My favourite readily available national brand is Bordallo Pinheiro, a historic company that makes a few fun ranges of tableware. I'm obsessed with the cabbage range, so if you don't know what to buy me — now you know. When I'm not lusting after cabbage plates, I'm fishing in the chipped, bargain shelves at Ceramica na Linha. Here you can purchase Portuguese-made crockery of all colours, shapes and styles by the kilo. Yep, pay for the weight of each plate. Usually it's only a few euros a piece.
I also love the hand-painted terracotta ceramics from the Alentejo region. If you can't make it out to the town of Corval near Monsaraz, then seek out the ultra-fun and modern range by Casa Cubista. You can find Casa Cubista stocked at D'Olival in Lisbon (and a huge range of amazing olive oil).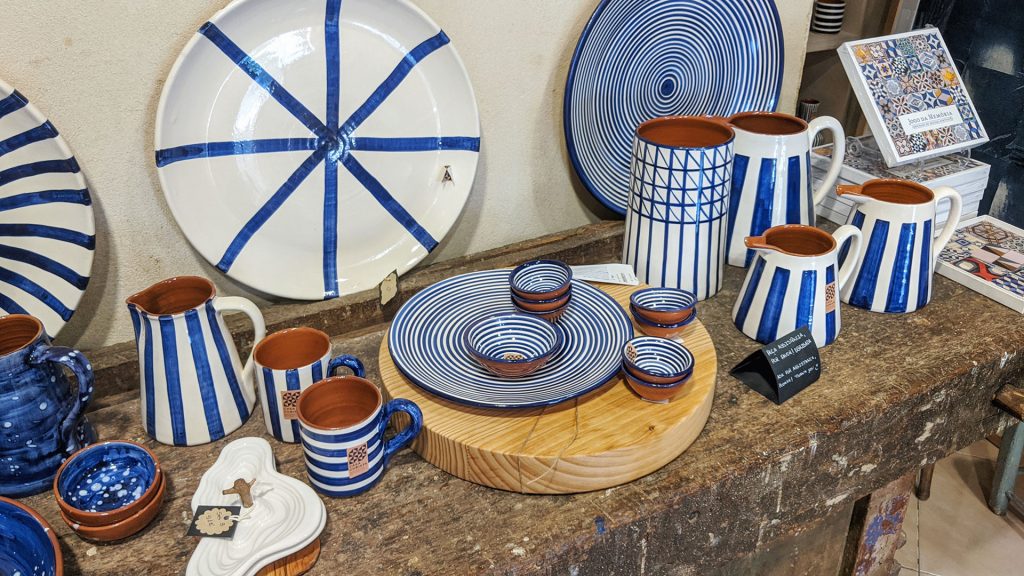 Basket bag
Straw bags are on trend, so I can't tell you how happy I was to discover traditional Portuguese basket bags ahead of summer. My favourite label is Toino Abel. The owner is a young guy whose great-grandfather was in the business. Noticing that the workers managed by his great aunt were nearing retirement, he wanted to find a way to continue the craft and has breathed new life into the tradition. Every basket starts with wild reeds. Once cut, dried, dyed they are woven into a flat sheet on a basket loom then sewn into a box shape, complete with leather finishes.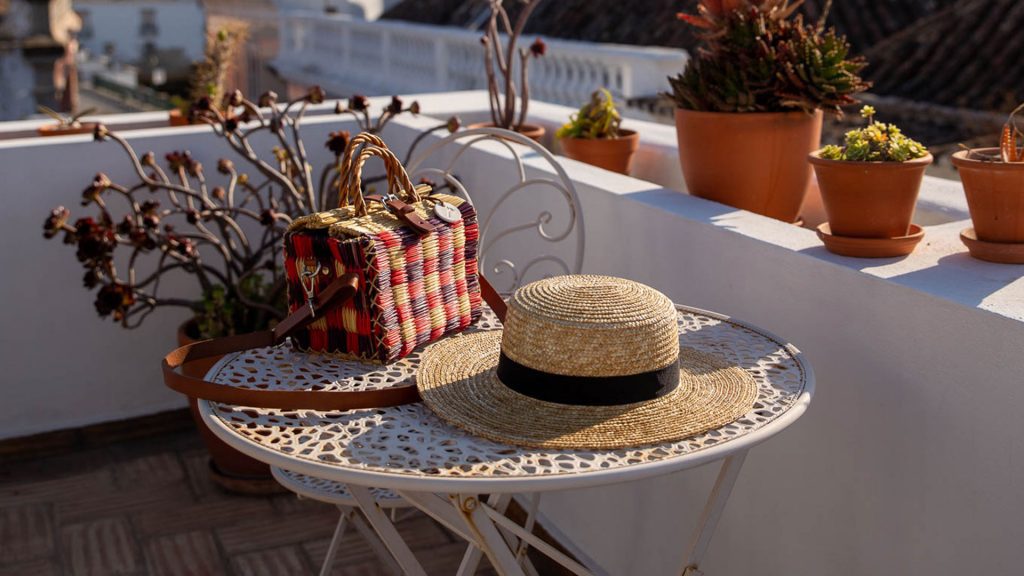 Azeite (olive oil)
The oldest olive tree in Portugal is 3350 years old. And guess what? It still produces olives. Apparently three millennia is enough time to get quite good at making olive oil. In fact, when they talk about adding olive oil to a dish, they don't use verbs like drizzle or splash. They use regar, the same verb used when talking about watering plants. Beyond that, there's a whole class of dishes à lagareiro (in the style of the olive oil maker). We're talking half a litre or so drizzled over octopus, fish or bacalhau.
Many people (outside Portugal) don't think of olive oil as having a shelf life, and so if they receive a fancy bottle they savour it for special occasions until, well, it goes rancid. It's easy to do that in Portugal where the olive oil is fresh, fragrant and a fraction of the cost.
Wool rug
For more than 100 years the women of Reguengos have been weaving rugs in colours inspired by the region's wildflowers. Their feet dance on four pedals, writing the score for various traditional patterns, while their hands swiftly pull ropes conducting the orchestra of tiny threads shooting back and forth across the loom. Like all things manual, it can be hard to survive from generation to generation, but new, younger owners have taken over Fábrica Alentejana de Lanificios and introduced some more minimalist designs and started turning some of the rugs into new products such as pillows, bags and pouffes.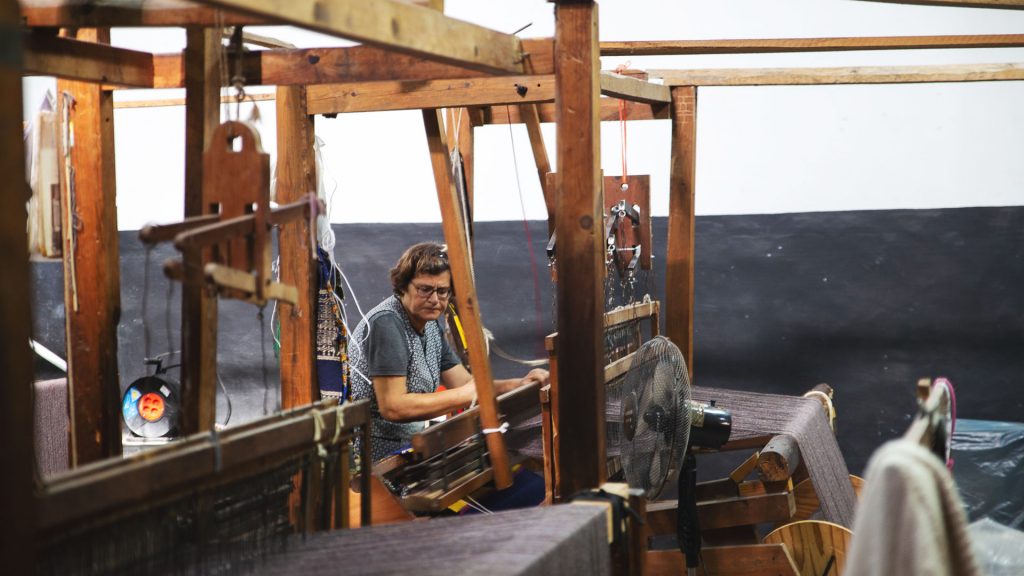 T-shirt rug
I have about five of these rugs scattered around the house and have been banned from buying any more. These cheap, woven rugs are usually made of t-shirt cotton excess from factories in the north. Perhaps my favourite thing about them, besides the low price, is that you can throw them in the washing machine and dry them on the line. Dog pee? Red wine? No problem. Look for them at local markets or try A Vida Portuguesa.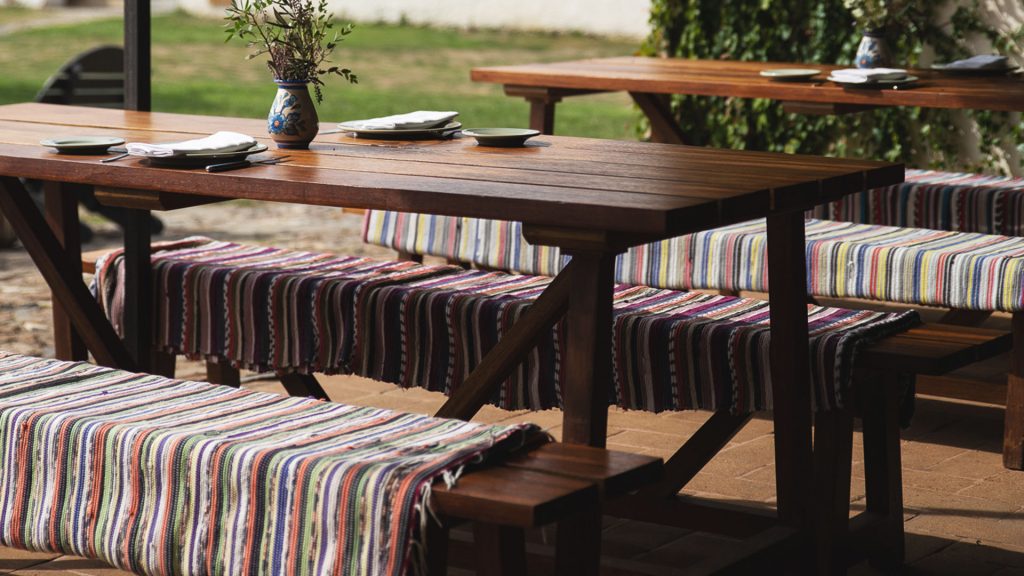 Woollen blanket
Bless the sheep and shepherds that roam Serra da Estrela. Portugal's highest mountain is home to the country's most famous cheese — a buttery and gooey, cut-the-top off Serra da Estrela DOP cheese — and my favourite blanket brand, Burel. In 1947, Lanificio Império (Imperial Wool Mill) was born, and then rescued in 2010. New owners João Tomás and Isabel Costa created Burel, still producing woollen products using the same machines and traditional equipment but adding colour, new designs and products. There are a few Portuguese brands that produce beautiful woollen blankets, but Burel is by far the most interesting with incredible patterns and textures.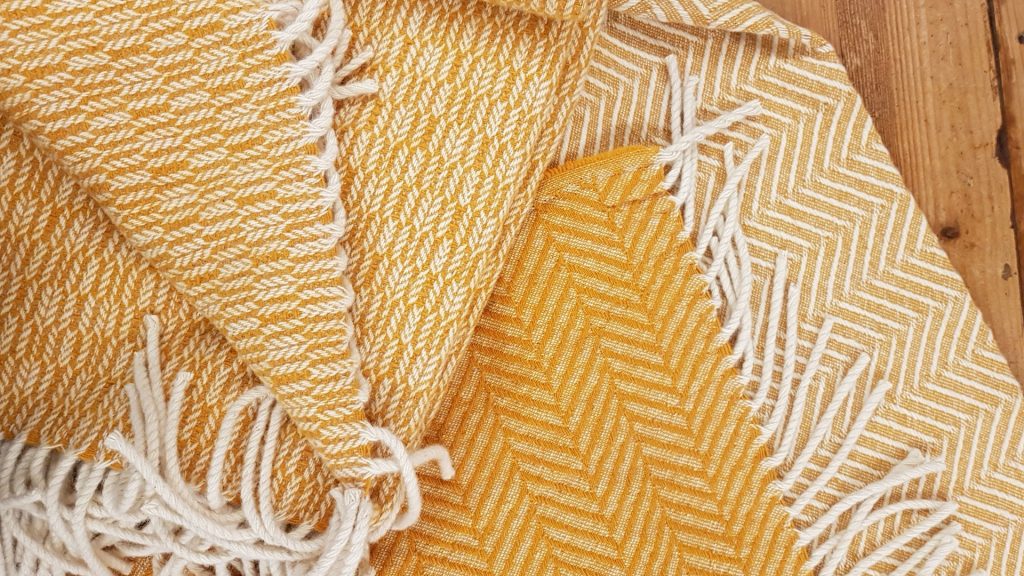 Jam or marmalade
If you like cheese then you'll want to stash a few jars of pumpkin jam (perfect paired with goat's cheese) or marmelada (basically quince paste) in your suitcase. If your country is anything like Australia, then conserves, quince and jams that pair with cheeseboards are very gourmet, very fancy and very expensive. Here in Portugal, good eating and drinking is basically a civil right and in every mini market you can find big tubs of quince paste for just a few euros.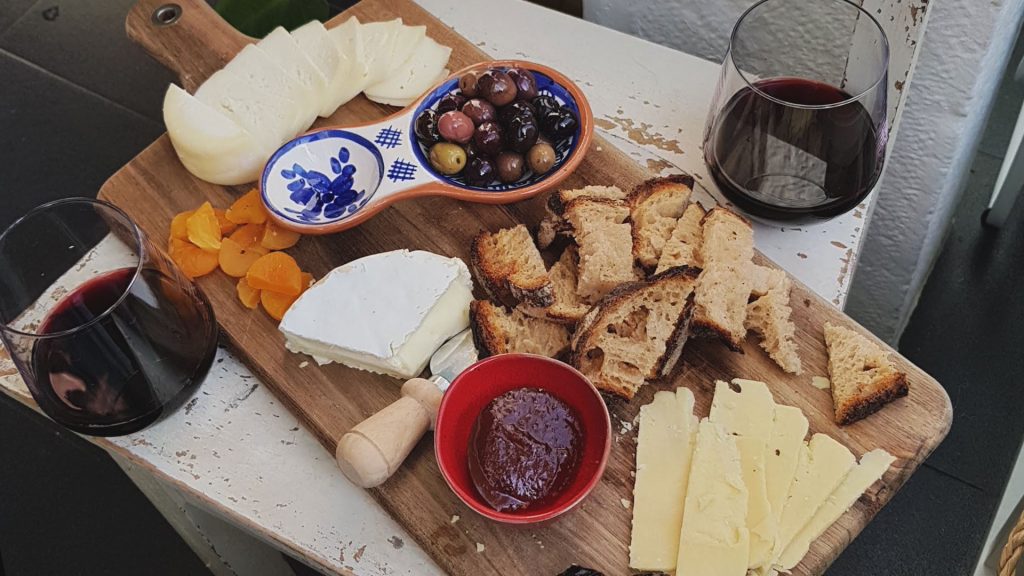 So, I believe these are the best souvenirs to take home from Portugal. Did I miss anything? Let me know