Souvenirs don't have to be tacky fridge magnets or novelty mugs. Take home gifts with a little more heart when you visit Lisbon. From ceramics made in Portugal and works by local artists to traditional brands and objects, here are 13 stores you can browse for authentic Portuguese souvenirs in Lisbon.
Of course, as with any major European city, when you walk through the downtown area you'll find stacks of small shops selling "Made in China" souvenirs – I've even seen a Lisbon souvenir boomerang! Ignore those spots and head to these cute Lisbon boutiques, souvenir shops, and concept stores that put local artisans, Portuguese-made goods and authentic Lisbon souvenirs in the spotlight.
This guide includes shops that mostly stock a wide range of gifts and goods. If you're after something particular, read my guides on where to buy tiles in Portugal, where to shop for ceramics, tile-painting workshops, and where to shop sustainable and Portuguese-made brands in Lisbon.
The best Portuguese gift shops in Lisbon
A Vida Portuguesa – mini department store
Chiado & Intendente
This is like a mini department store stocked to the brim with beautiful Portuguese goods. Think incredible quality, traditional products such as crockery, soaps, skincare, books, stationery, blankets, foods, linen and gifts. There are two locations, and while the Chiado boutique has everything you need, the Intendente one is bigger and has a little more.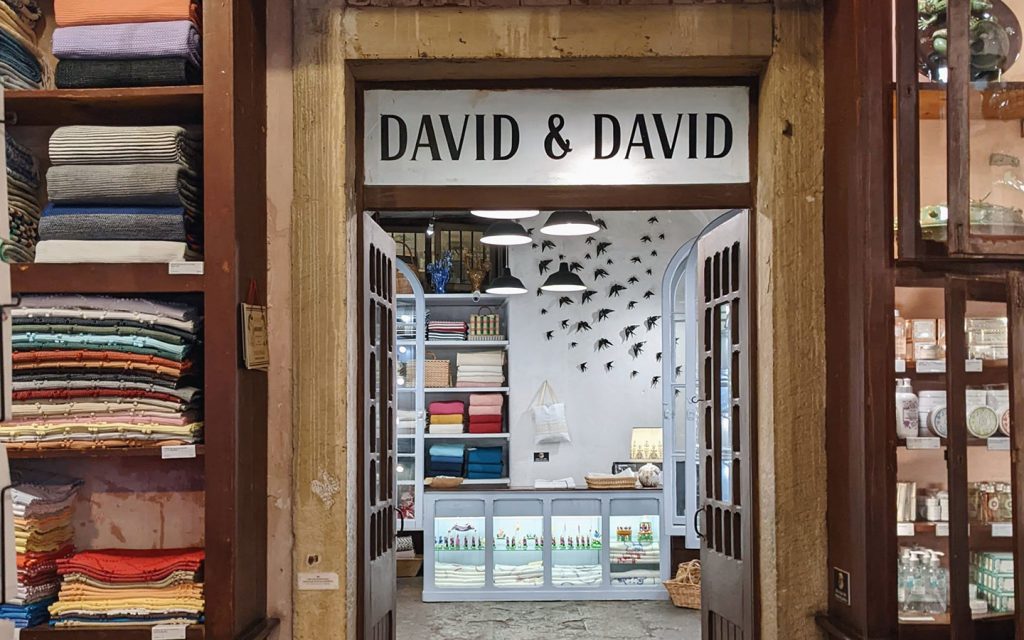 Depozito – modern Portuguese concept warehouse
Intendente
From the people that brought us A Vida Portuguesa, Depozito is where old meets new and heritage meets the contemporary. Shop a huge range of vintage posters, traditional ceramics and clothing, and pick up modern textiles, terracotta and basketry.
Azul – Mediterranean living
Baixa
Four French women once had a dream to change their lives. They left Paris, and while three ended up in Southern France, Julie moved to Lisbon. Some time later, she helped open the Lisbon outpost of Azul, a gorgeous boutique mostly filled with Portuguese-made ceramics, along with prints by French artists, T-shirts from Tunisia, and coffee table books to swoon over. Super dreamy.
Next Door Shop – serious souvenirs
Belém
Everywhere I look, little souvenir shops across Lisbon are stocking authentic Portuguese-made art, socks, tiles, notebooks, T-shirts and more. I can't point them all out, but I do love this little one, next door to the famous Pastéis de Belém. Here you can shop the better version of cliché souvenirs, magnets included.
Madalena à Janela – Lisbon love
Baixa
Shop genuinely cool souvenir T-shirts at this gorgeous boutique in downtown Lisbon. The store stocks Portuguese baskets, ceramics by San Pi and more. The shop's own brand, Luz Boa, features cool graphic prints on posters, tees and bags.
SOMA – the artists' boutique
Baixa
Owners Sofia and Marco design and produce everything you see here. The creative couple cross disciplines from illustration to product design to create SOMA's range of wooden children's toys, ceramics, prints and posters, working with local artisans near Lisbon to execute the designs.
The Lisbon Shop – for tours and more
Baixa
Visit Lisbon, the local tourism authority, has its own shop and it's lovely. Inside you'll find ceramics, T-shirts, tiles, books, music, jewellery and more. Of course, while here you can also book tours or pick up a Lisboa card to help you explore the city.
D'Olival – for olive oil
São Bento
This little olive oil concept store has a wall of beautiful Portuguese olive oils that you can sample before you buy. Beyond olive oil, the boutique stocks Portuguese-made homewares, textiles and ceramics, including one of my favourite brands, Casa Cubista.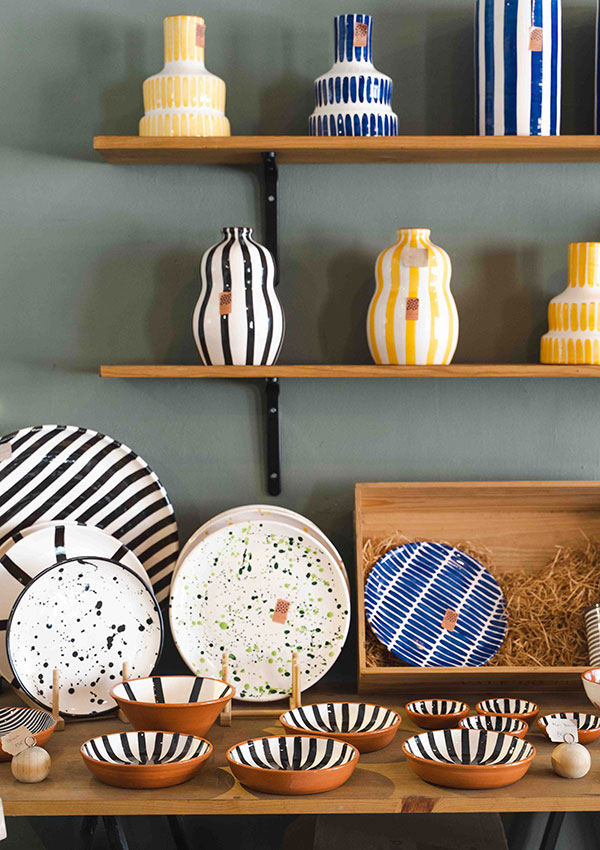 Arte Rustica – traditional Portuguese goods
Baixa
Interested in Portugal's cultural heritage? This small Portuguese boutique supports artisans and stocks traditional ceramics, hand-painted tiles, textiles, traditional costumes and embroidery.
Rua da Prata – filigree jewellery on silver street
Baixa
This isn't a boutique, but a whole street of jewellers. After the great earthquake disaster of 1755, downtown Baixa was reconstructed and the shops were organised into categories. Rua da Prata is where the silversmiths ended up, and still today you can find a dozen or so jewellers calling the street home. Pick up beautiful traditional or modern filigree earrings or a pendant.
More Than Wine – wine and gourmet goods
LX Factory, Alcântara
As the name suggests, More Than Wine is both a wine store and a Portuguese gift shop. Drop by to shop wines from the Douro, Alentejo, Dão and Lisbon, or find gourmet goods such as tinned fish, olive oil, jams and ceramics. The LX Factory has a few other great gift shops including The Portuguese Concept, plus you can find small Lisbon ateliers and makers hidden on Level 1 of the main factory.
Cork & Co – stylish cork products
Chiado
Portugal is the world's greatest producer of cork, and while most of it must go to wine bottles and flooring, a few creative people have put this natural and sustainable material to more artistic use. You can buy everything from cork umbrellas and bags to aprons here.
Toranja
Alfama & Belém
Toranja works with Portuguese artists and prints their unique, bright and fun designs onto cushions, towels, coasters, bags, posters and more. You might find the perfect gift for a niece or nephew back home.
Want more shopping tips? Read my guides…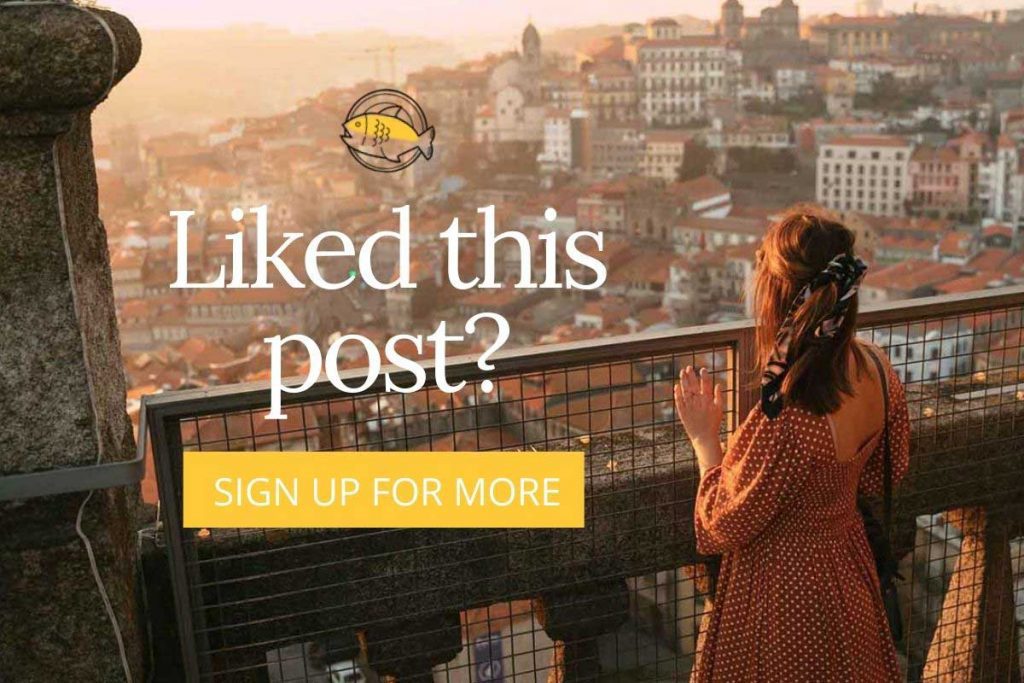 Found this useful or spotted another cool souvenir shop in Lisbon? Leave me a comment…