When most people think of the Algarve, Portugal's southern coast, they dream of the striking orange cliffs, all-inclusive golf resorts and burnt British tourists. While the dramatic golden landscape is gorgeous in the west, I prefer to head further east to explore white-washed fishing villages, fresh seafood and a slower pace of life.
For me the perfect holiday is about slowing down and enjoying good food – ideally seafood, as that means sunshine and sand – and learning about where things are grown or produced.
Here's a list of my favourite towns in Algarve's east and why.
Olhão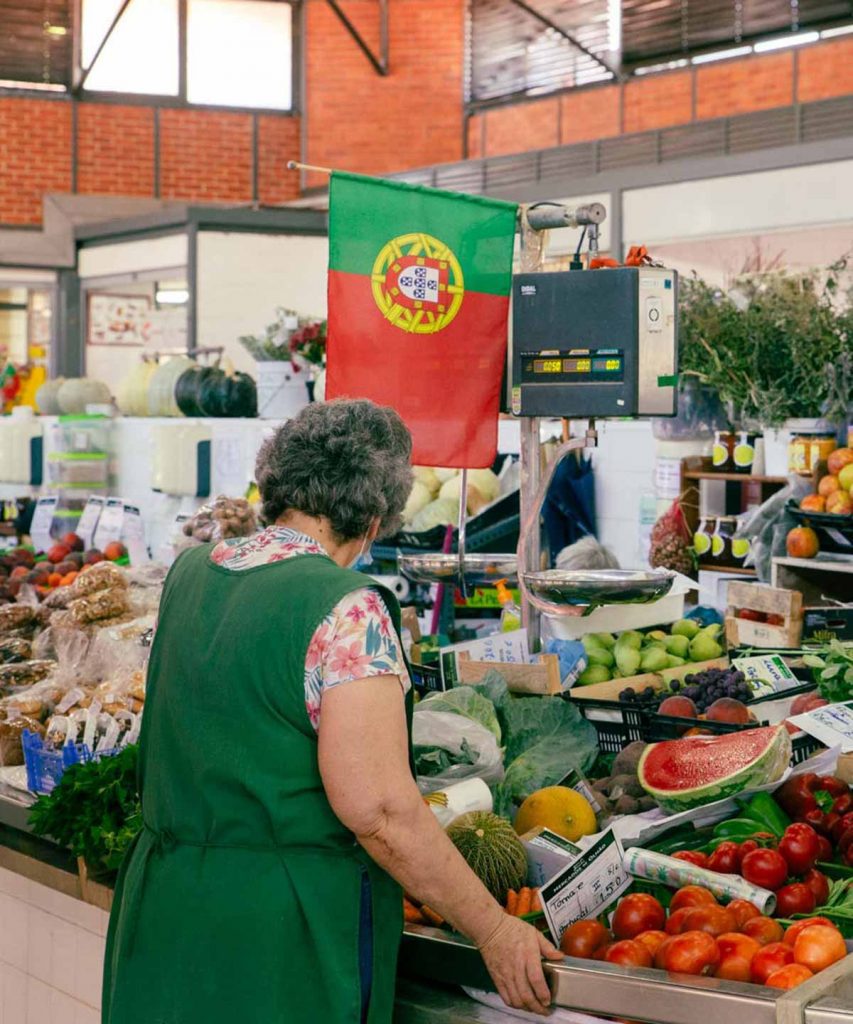 If there's one place I always return to, it's Olhão. Known as the cubist city due to its historic architecture, this small town is full of character and characters. There are flat roof terraces, ornate chimneys, two giant waterfront market halls designed by Gustave Eiffel himself, and friendly locals that are perfectly rough around the edges.
Eat – Chá Chá Chá, Vai e Volta, Kubidoce, A Do Fernando
Play – Spend the morning at the fish market then catch a ferry to Culatra or Armona sand islands.
Stay – Book in the old town with a roof terrace
Fuseta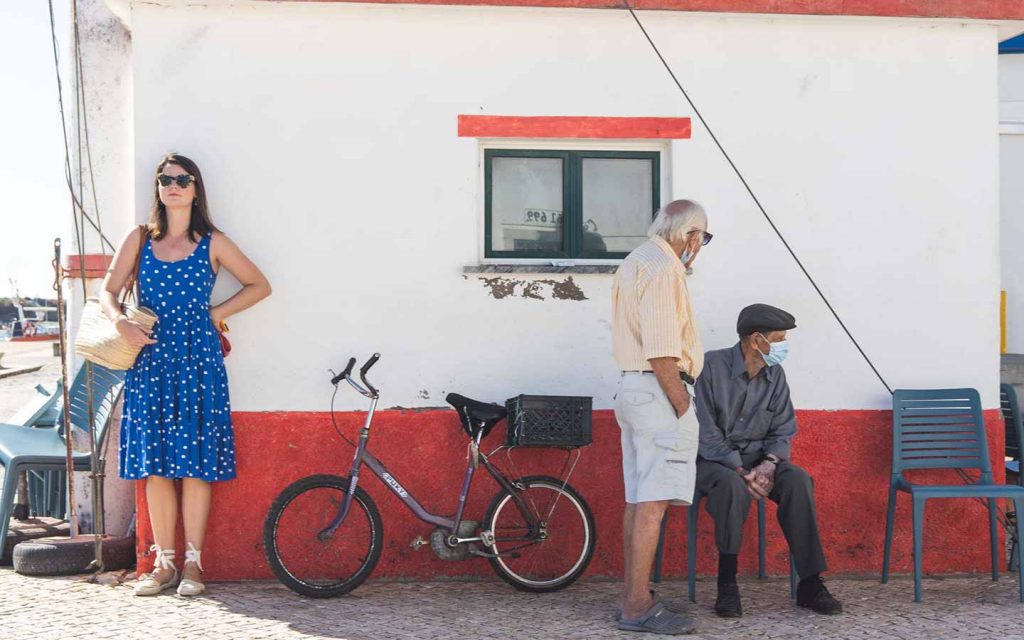 After a week in Fuseta we felt part of the town itself. This small fishing village near Olhão isn't particularly significant or cute, but that's part of its understated charm. Here you get a feel for local life, joining swearing fishermen at the bar and dropping into the local market. It houses its fair share of secrets, like a tiny brewpub owned by Norwegians.
Eat – Casa Corvo, Nanobrew
Play – Laze on the beach in town or take a small ferry out to the ocean
Stay – Casa da Avò Nina
Cacela Velha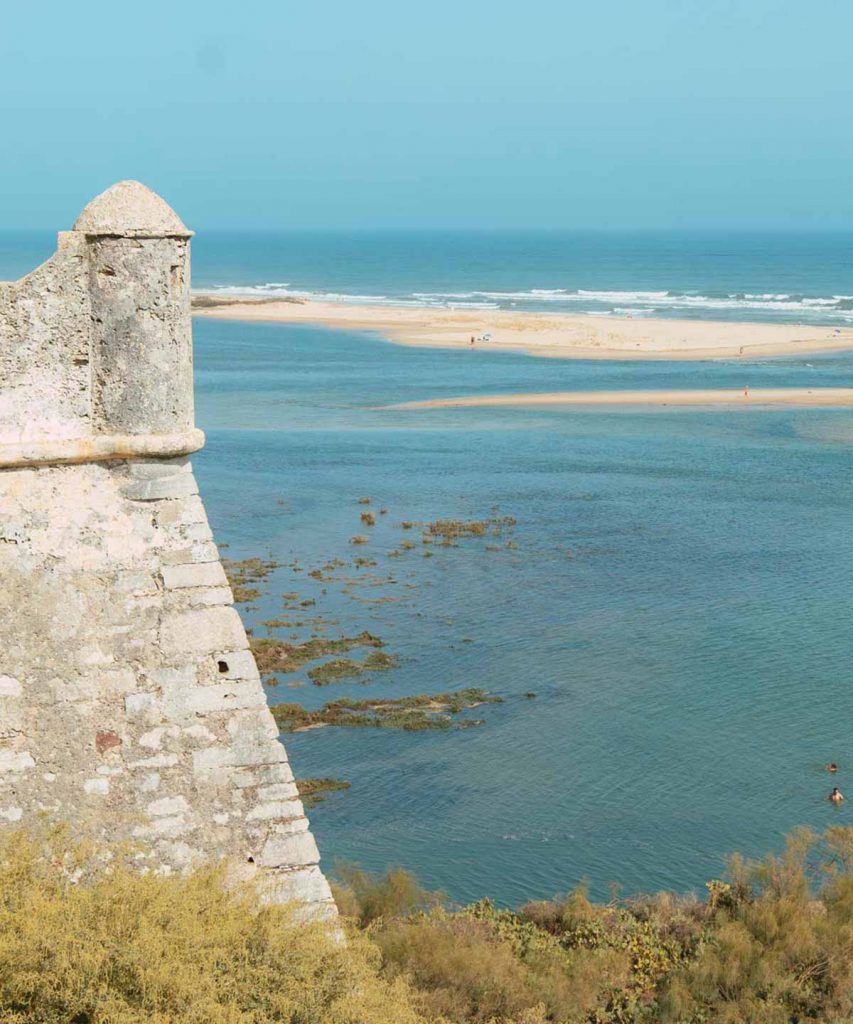 The tidal flats rise and fall but life in this tiny white-washed village set high above sea stands still. We were told to visit at low tide, when you can cross from the hilltop aldeia to the oceanfront beaches. We planned to spend the day, but this historic hamlet is so small it lacks a cafe or pasteleria — and we needed coffee. But we returned later for one of life's most memorable meals at Casa da Igreja. Go just before 4.30pm when they open (or be ready to wait) to dine on a parade of oysters, clams, presunto and white wine at tables spilling out over the church square.
Eat – Casa da Igreja
Play – Go at low tide to wander over to the beach, just be back in time for seafood.
Tavira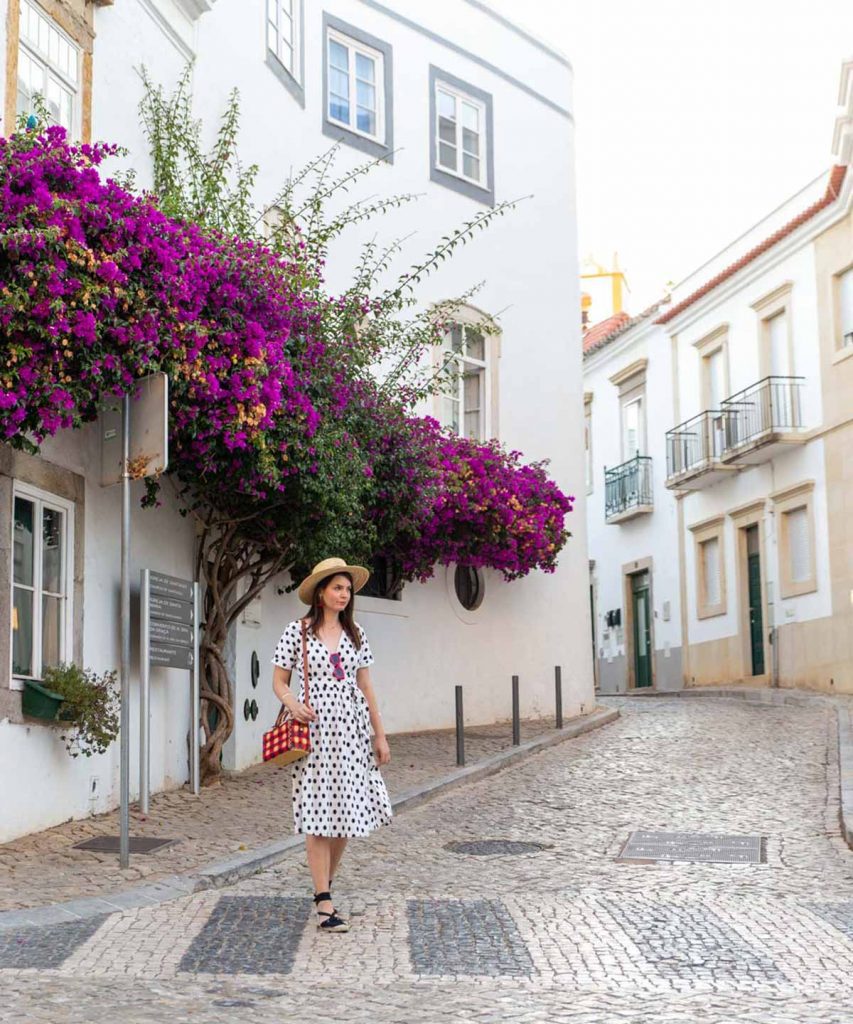 Every room in historic Tavira has an individual roof, so in the old centre you'll see little terracotta spikes across town. Named one of the prettiest towns in the Algarve, this white-washed gem dates back to the Bronze Age and it was here the Phoenicians made one of their first settlements. Wander over the Roman Bridge, tour the castle gardens, Roman ruins, and through cute squares before taking a ferry out to Ilha de Tavira.
Eat – Cercle, No de Gosto, A Mesa, Ti Maria
Play – Tour the old town, shop at Casa das Portas, eat oysters with wine
Faro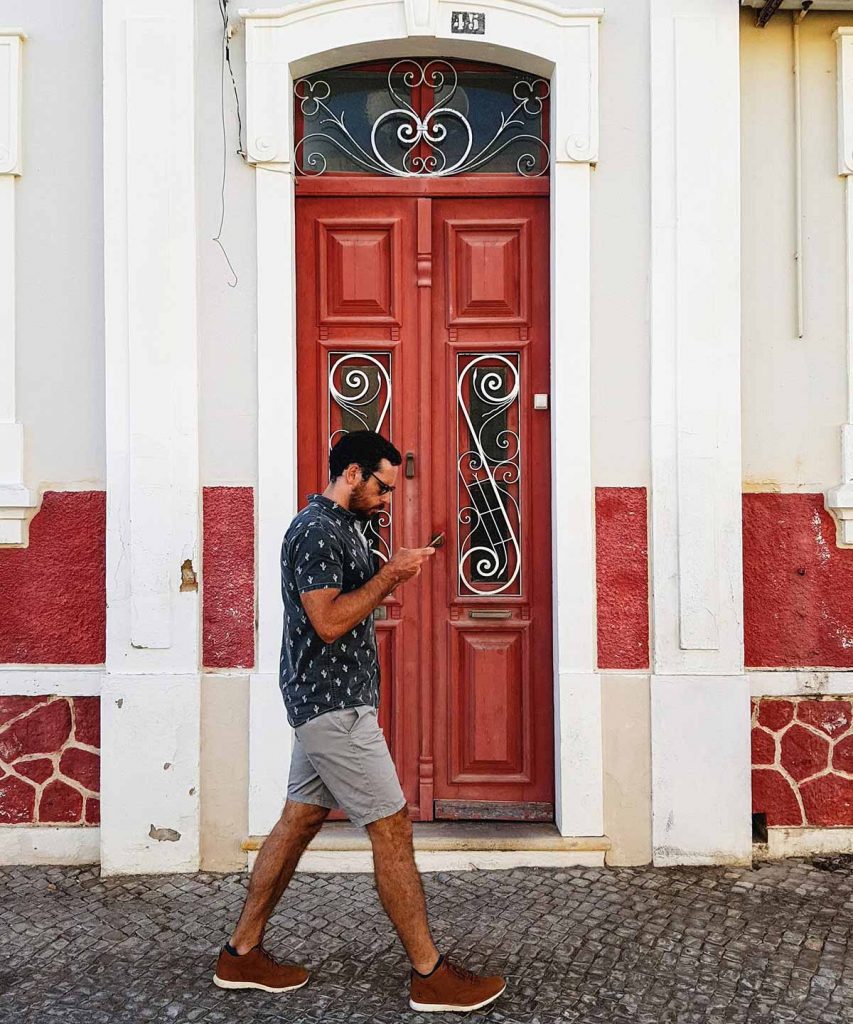 The big city of Faro has a small, authentic heart that you'll see if you pay attention. Many will cast this city off as the spot where the Algarve airport is, but old town Faro is full of excellent restaurants and historic streets to explore. Did I mention the doors? You could fill an album shooting the humble front doors in this city.
Eat – A Venda, Lodo, Alameda
Play – Wander through Arco da Vila and the old town, take a ferry to Ilha do Farol or join a boat cruise
Castro Marim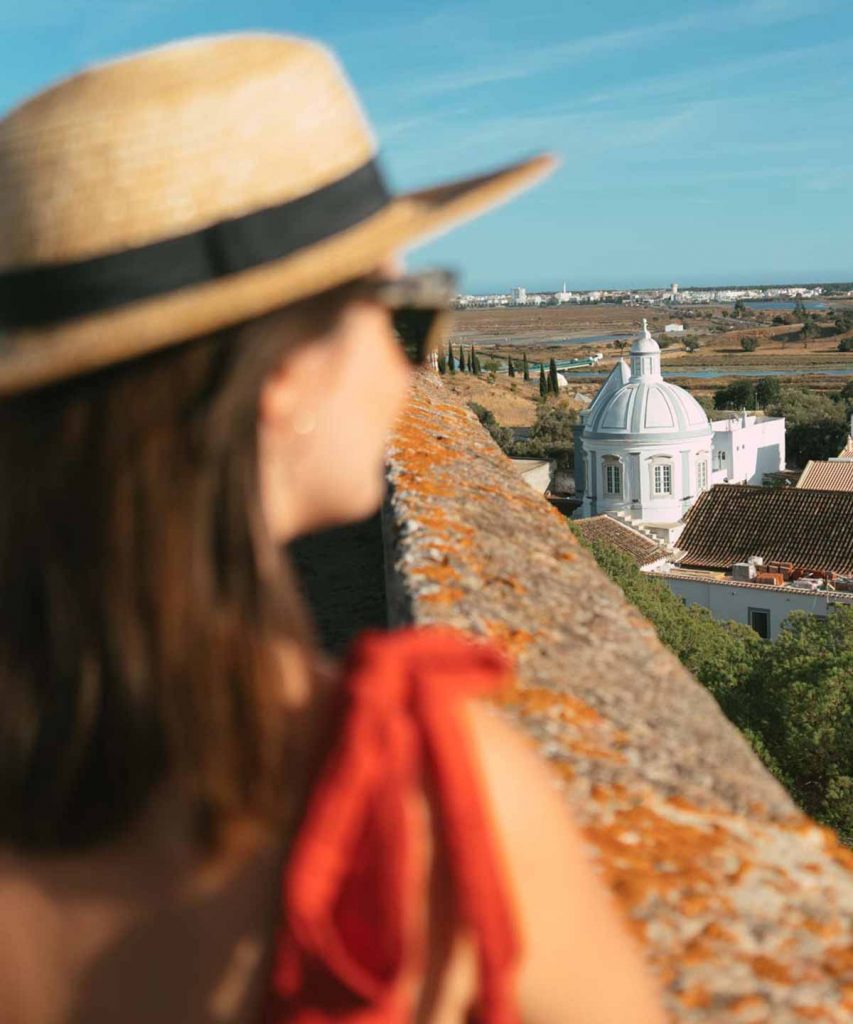 From high on the hill Castro Marim looks over salt fields, the Guadiana River and Spain, a strategic point with a long history. The best place to soak in these views is from the 14th century castle walls that give you a bird's eye view over the town too. Afterwards, head down to the flats and float at the salt spa Água Mãe.
Play – Castle, Agua Mae Salt Spa
Those are my favourite towns in the Eastern Algarve. I've also written guides on where to eat and what to eat in the Algarve, plus rounded up my favourite things to do down south. Let me know what you think in the comments…