Whitewashed houses with little chimneys and colourful doors, the shrill of seagulls and shouts of fish vendors, the smell of sunscreen and grilling sardines. To me, spending at least a few hot days in the Algarve is a summer essential.
While Portugal's southern coast is best known for being overrun with British expats and holidaymakers, if you look beyond the resorts and golf courses you'll find spectacular beaches, small fishing villages, amazing food and unusual things to do.
Here's my favourite 14 things to do, see, explore and taste in the Algarve.
1. Wander around the old town of Olhão
Maybe it's the rooftop terraces tiled in terracotta that look out over the Ria Formosa. Maybe it's the weathered locals who have spent a lifetime by the sea. Maybe it's the slower pace of life. Anyone who asks, I'll tell them my favourite place in the Algarve is the town of Olhão. From the historic waterfront market halls to the winding alleyways, the lesser-known eastern Algarve town is a place to appreciate the simple things and just relax. I've mentioned two of my favourite spots to eat – Cha Cha Cha and Vai e Volta – below in more detail.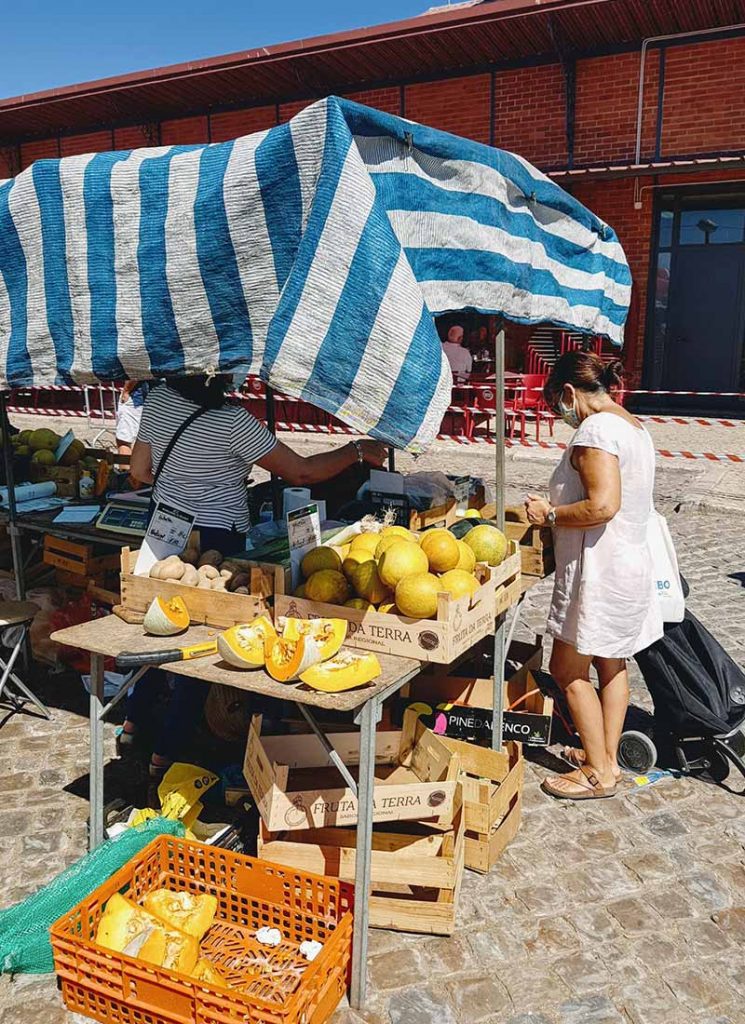 2. Laze about at Praia do Camilo
Along the entire Algarve coastline you'll find access to stunning beaches. The western Algarve is famous for its dramatic orange cliffs and one-of-a-kind beaches. My favourite is Praia do Camilo, which – judging by the reaction from my partner's Portugeuse family – may have been a nudist beach until they added the easy access staircase. While Praia da Marinha might be a little more famous, I love this little beach. Go early or late, this tiny beach packs out.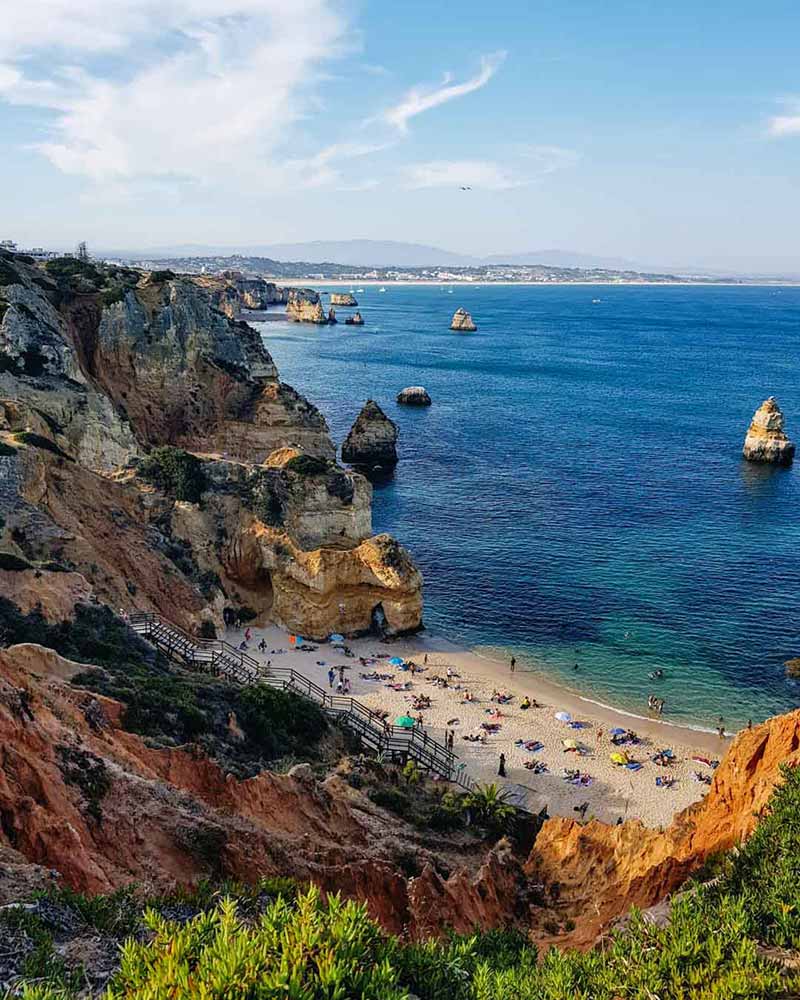 3. Take a ferry to a sand island
It's amazing how many things you can purchase with loose change in Portugal, and a return ferry ticket to paradise is one of them. The eastern part of the Algarve is less popular with beach-goers thanks to the Ria Formosa wetlands getting between the open ocean and the mainland. For a couple of euros you can take a relaxing ferry boat through the marshlands from the towns of Faro, Olhão or Tavira to reach a number of large sand islands such as Ilha do Farol, Ilha da Culatra and Ilha da Armona. On these islands life is really simple. You'll walk sandy paths past a tiny town of holiday and fisherman homes, past one or two restaurants or bars and reach an endless sandy stretch of sand. The closer to Spain, the warmer the water.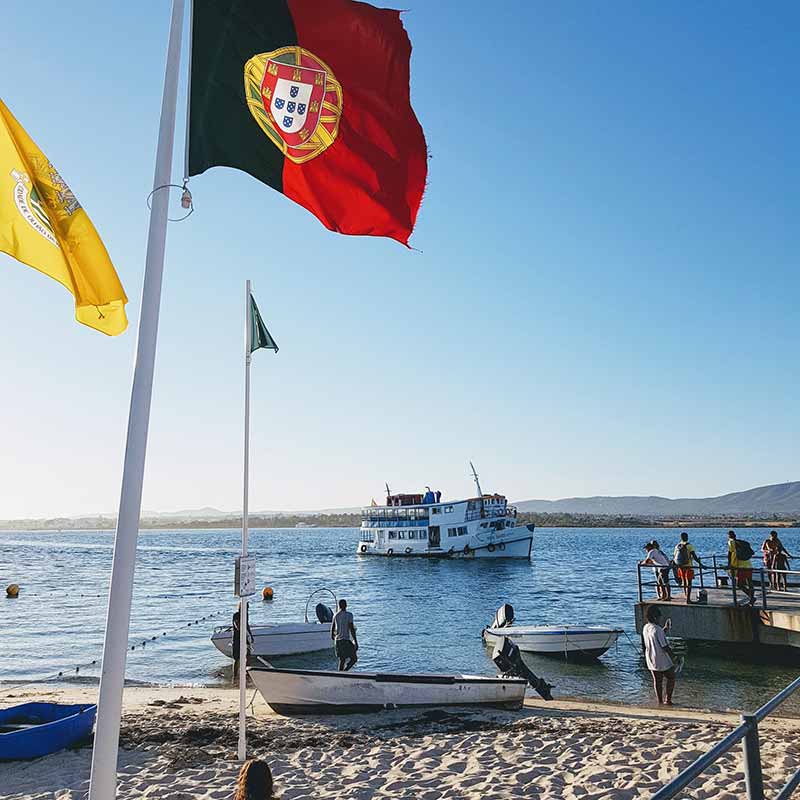 4. Feast at an all-you-can-eat fish barbecue
If you like fish you must try a rodizio de peixe grelhado (grilled fish buffet) while in the Algarve. My favourite spot is Vai e Volta in Olhão where for around €12 you can eat as many plates of grilled fish as you like. It's only open for lunch and the price includes bread, olives, steamed potatoes, tomato salad and açorda de alho (essentially mashed bread and garlic). Metal tray after metal tray stacked with tasty local fish grilled on charcoal will arrive at the table. Generally you'll receive a mix of all different types of fish, but you can nicely make requests with the waiter at times if there's something you prefer.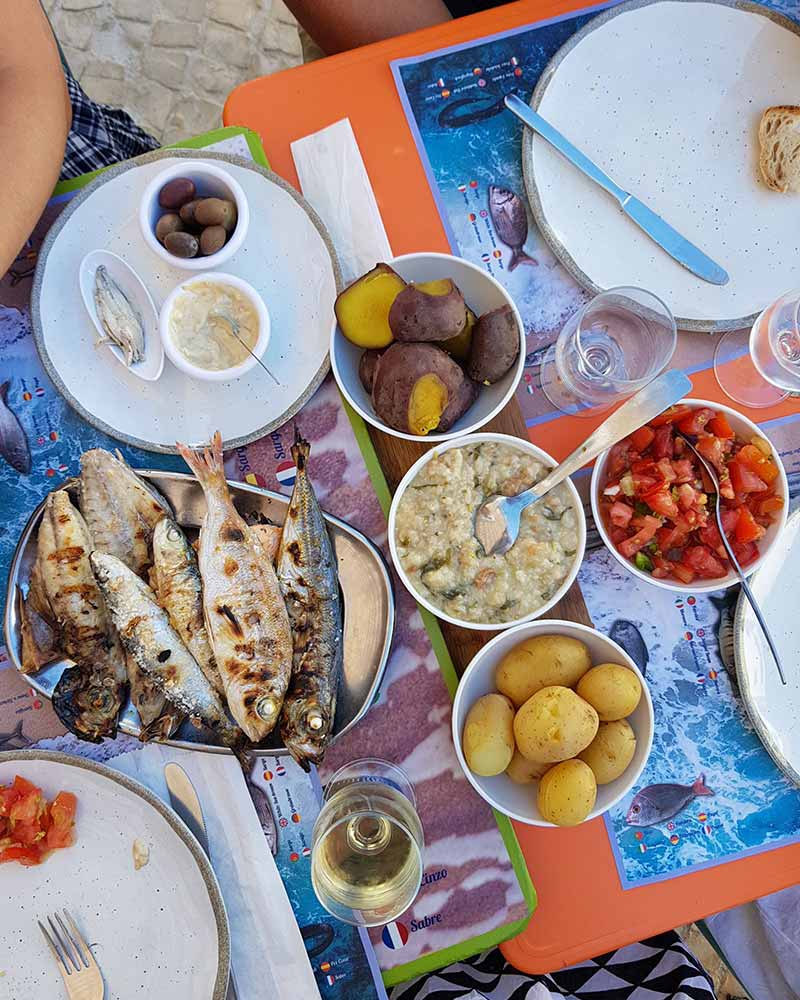 5. Taste wine at Morgado do Quintão
Sometimes life in Portugal is more dream than reality, like when we found ourselves at a communal long, white-clothed table beneath a 2000-year-old olive tree tasting Algarvian wines at a vineyard founded by the Count of Silves in the 1800s. Last summer a friend organised an afternoon of wine tasting with local homemade snacks at the glorious Morgado do Quintão vineyard. Still owned by the same family, they make small quantities of wine using the native grapes from the estate's old indigenous vines.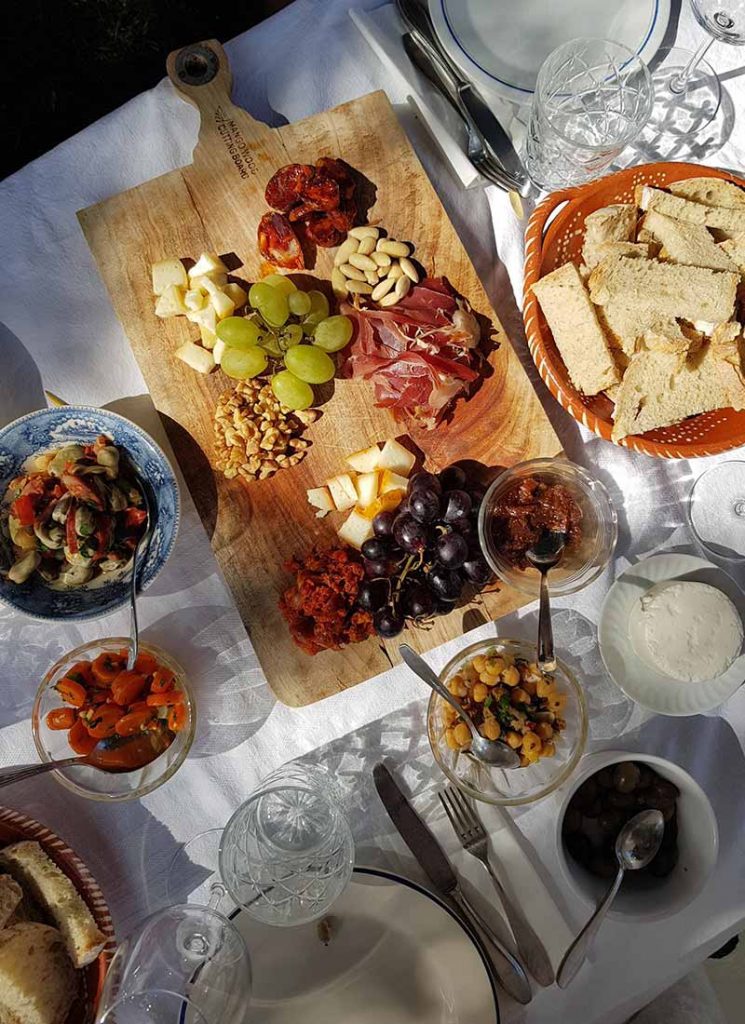 6. Buy ALL the plates at Ceramica Paraiso
When is a ceramics warehouse more than just a store? When they turn the outside into a place worth photographing. The outside of Ceramica Paraiso is covered with the gorgeous handmade plates and bowls they sell inside. This ceramics shop is mega sized and everything they sell is made in Portugal. If you're in the market for new plates, bowls, cups or mugs then take a look here as everything is usually just a few euros at most.
7. See the sunset at Sagres
So, the first time I went to the Algarve we spent three nights in Sagres in a backstreet by the town's only nightclub. It's not an experience I highly recommend. This town on the very south-west corner of Portugal is whipped by the wild winds of the icy Atlantic. Even in the middle of summer, you'll need a jacket in this town so bring one or three when you go for sunset. Set up a towel atop the sheer cliffs and watch as the sun sinks into the ocean in the most spectacular fashion.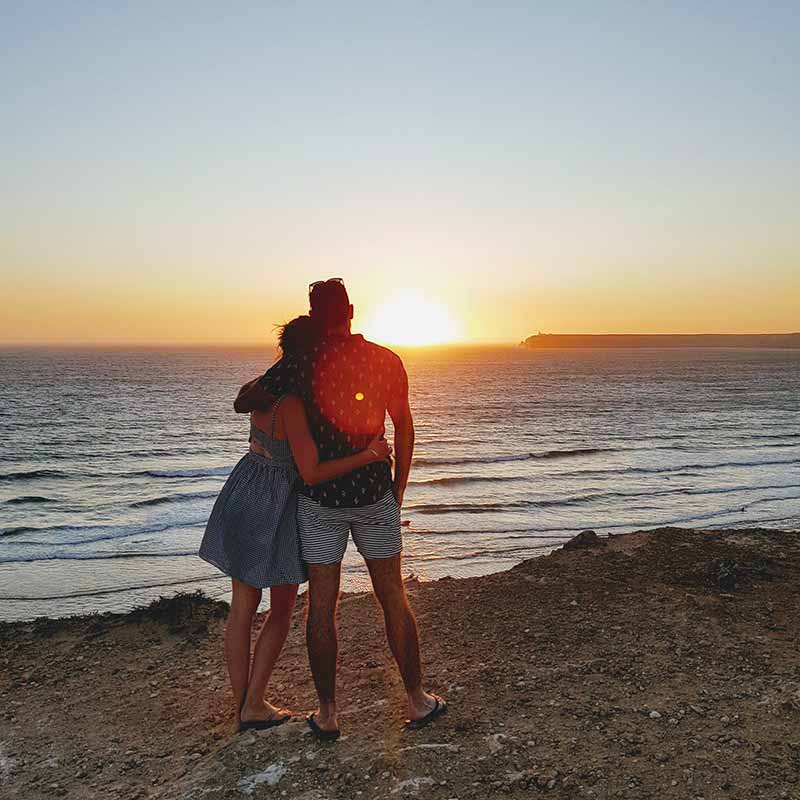 8. Kayak or SUP into Benagil Cave
My friend and I hired standup paddleboards to explore the famous Benagil Cave. As we were paddling up to the beach, the swell changed and suddenly we were riding a one-metre-high wave directly into the sand. Luckily I'm quite tall and managed to make an okay landing. My smaller friend didn't have the same luck. Her stand-up paddleboard flew up and took out another girl, meanwhile she was ungracefully dunked, providing entertainment for everyone already inside the sea cave.
The incredible Benagil sea cave has become one of the Algarve's most popular things to experience and there's a couple of ways to see it. At the small fishing village of Benagil you'll see plenty of boat tours and equipment hire stands. I've done both and despite a not-so-smooth landing, I preferred to hire equipment and enjoy being inside the cave. The boat tours are cool as you get to zip inside the cave, but they don't let you out onto the beach.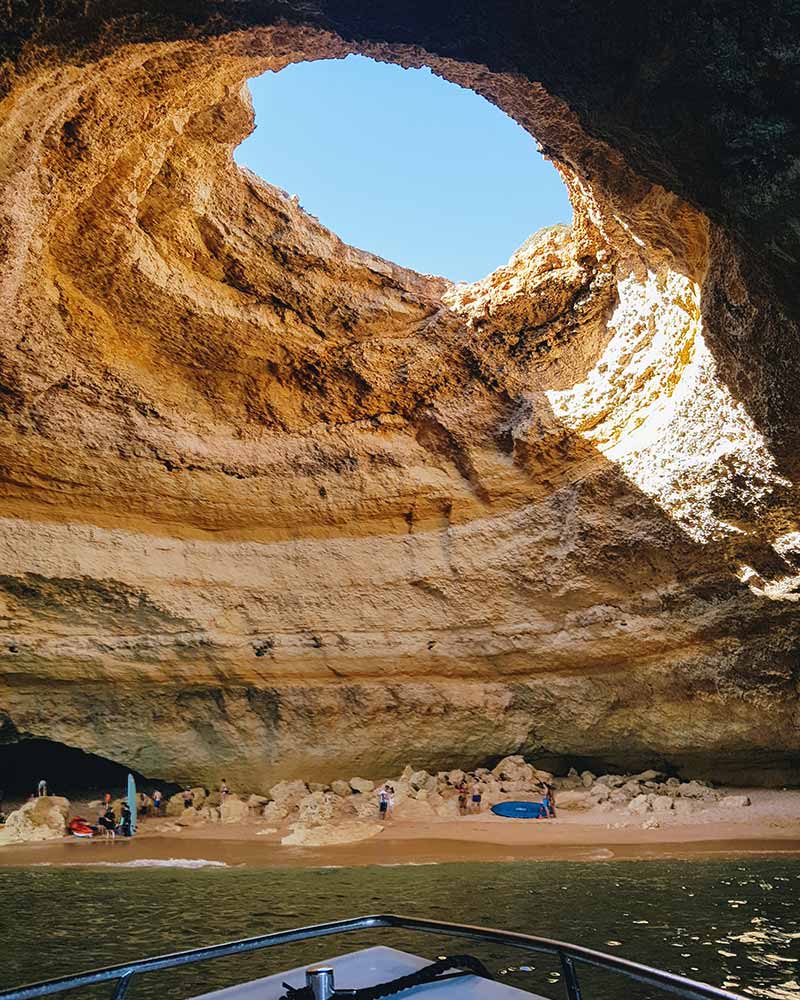 9. Eat at Cha Cha Cha
To me, eating at Cha Cha Cha is eating summer. This small restaurant in Olhão makes the most of local fish and vegetables that they source daily from the nearby market. While there's no need to mess with the simplicity of a grilled sardine, the sides, salads and sauces take it up a notch. Ever since trying the fig, mint, cumin and goat's cheese salad I've been recreating it each summer and dreaming of a return visit here. Oh, and Cha Cha Cha serves dessert on antique tiles, so that really tops it off for me.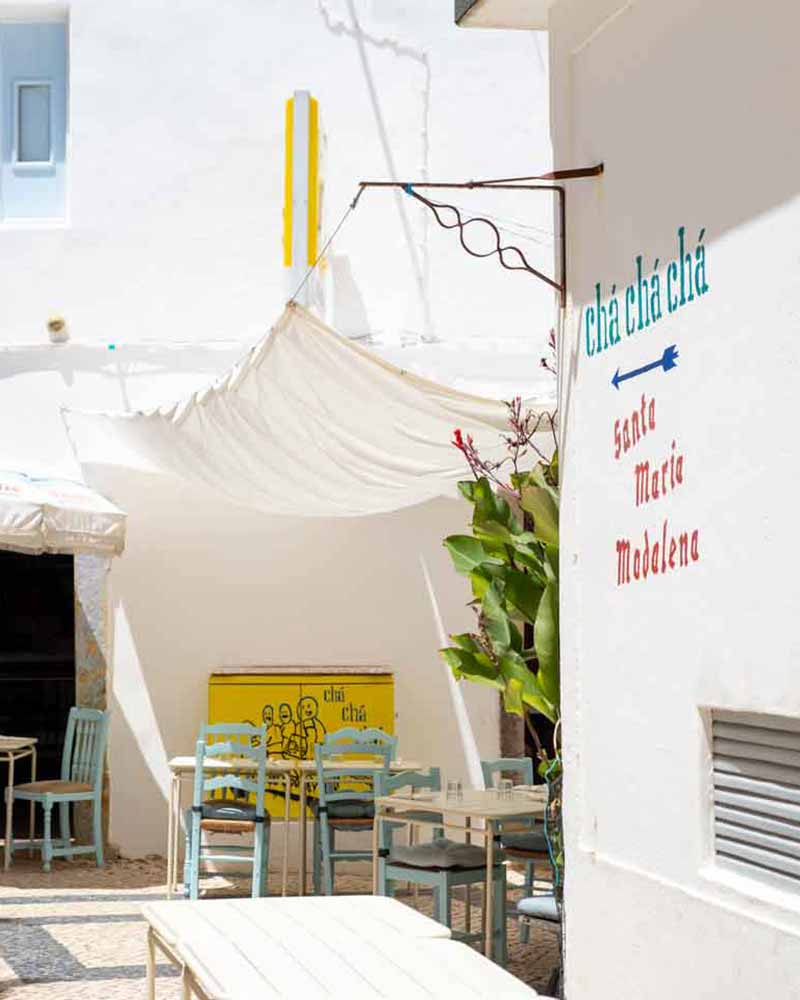 10. Step inside this insane tiled church
If an old lady tells you "no photos" and the space is as beautiful as this, it's a rule that's made to be broken. If you're a fan of azulejos and find yourself near Faro, definitely drop into this small baroque church from the 17th century. Entry to Igreja de São Lourenço is €2 and the tiles are priceless.
11. Drink good coffee in Lagos
It's easy to find specialty coffee in Lisbon and Porto, but once you venture outside the big cities you'll have to switch to the dark, bitter local cafe or bica (espresso). After a week of this you might be hanging out for a good flat white or smooth single origin espresso. Lagos is known as where all the Australians flock to along the Algarve coast. Perhaps that's why you can easily find great coffee and avocado toast places like Coffee & Waves, The Coffee Studio, Black & White and London Tiger Coffee.
12. Takeaway frango on the cliffs
One thing the Algarve has plenty of is stunning cliffs and churrasco frango (grilled chicken). One of my favourite ways to enjoy the five-star views for a little longer is with an impromptu picnic overlooking the sea.
13. Swan about the stunning Palacio do Estoi
If you slip past the reception at the hotel of Palacio do Estoi and into the gardens you will find perhaps the most incredible staircase you will ever see. I featured it here as my first #tileoftheday blog post since the azulejos lining the grand staircase and surrounded gardens deserved their own feature.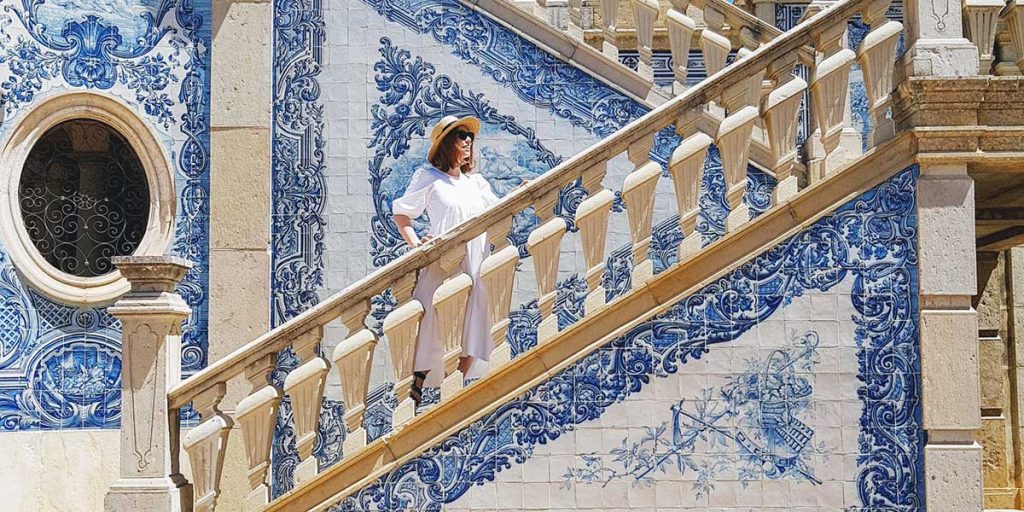 14. Snack on local oysters in the eastern Algarve
Maybe the reason I love the eastern Algarve so much is because of the access to amazing local seafood. Drop into the local Mercado Municipal any day of the week to see the variety of things they pull from the sea. It's easy to find plenty of spots offering fresh local oysters plucked from the Ria Formosa, including the basic looking cafe bar at the Olhão market hall.
Getting to the Algarve
International arrivals
The Algarve is hugely popular as a beachside playground for Europeans. If you're coming from outside Portugal, you can fly into Faro with many low-cost carriers. From Faro you can either take the train or hire a car. I recommend hiring a car so you explore more.
From Lisbon
The Algarve is a 2.5-hour drive from Lisbon (with expensive toll roads). If you wish to use public transport, the train from Lisbon's Oriente Station takes around three to four hours. As mentioned, you will then need to change trains to explore the Algarve coastline and stick to major towns.