Look, I'm not much of a rule breaker but I had to very sneakily snap these #tileoftheday photos after the old lady in charge told me "no photos" I'm sorry but in a space as beautiful as this, how could anyone resist?
If you're a fan of azulejos and find yourself near Faro, definitely drop into this small 18th century baroque church in Almancil.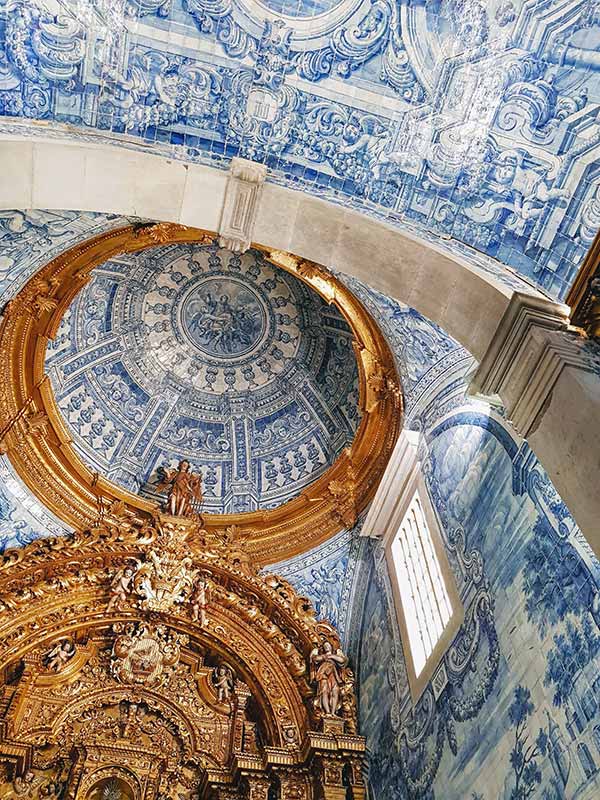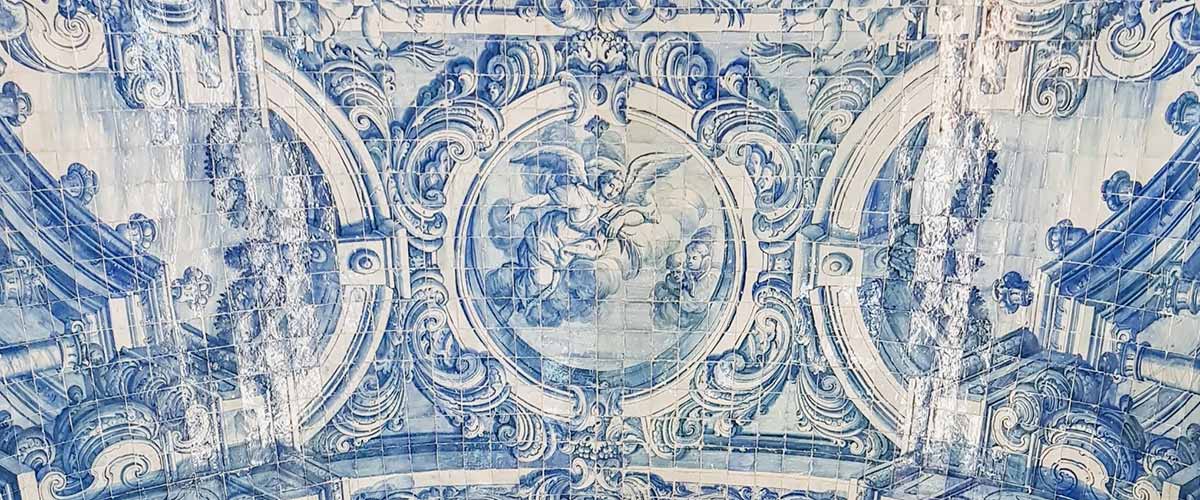 Built in 1730, the inside of the chapel, from the floor to the ceiling dome, is covered in figurative blue and white tiles. Hand painted by well-known tile artist Policarpo de Oliveira Bernardes, the azulejos narrate the life of São Lourenço and are said to be the best baroque tile art in the Algarve.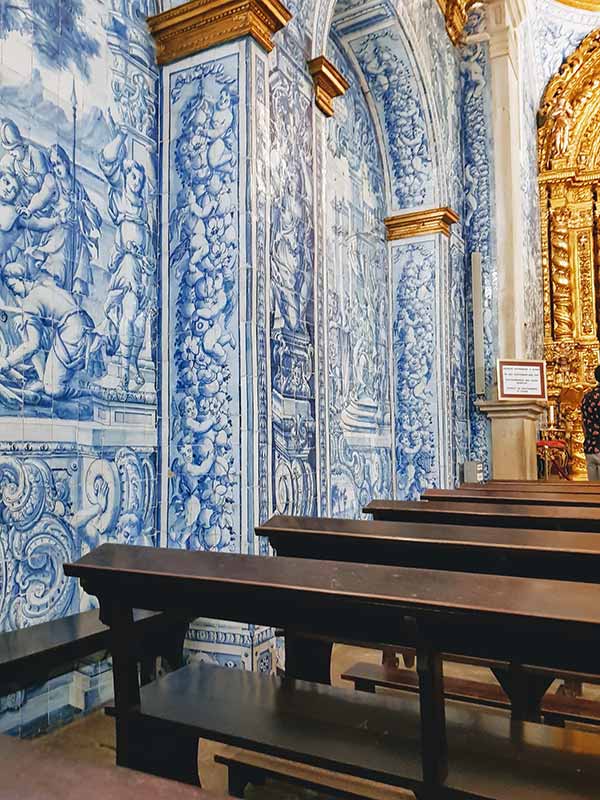 The only surface that isn't covered in tiles is the massive gilded altarpiece at one end. Master Manuel Martins, who was apparently the Algarve's greatest carver and sculptor, crafted the piece, also in a baroque style.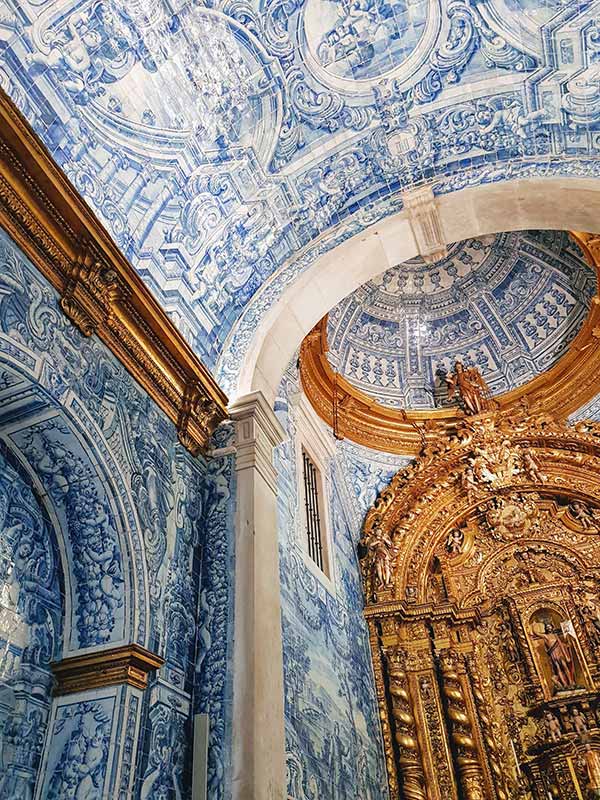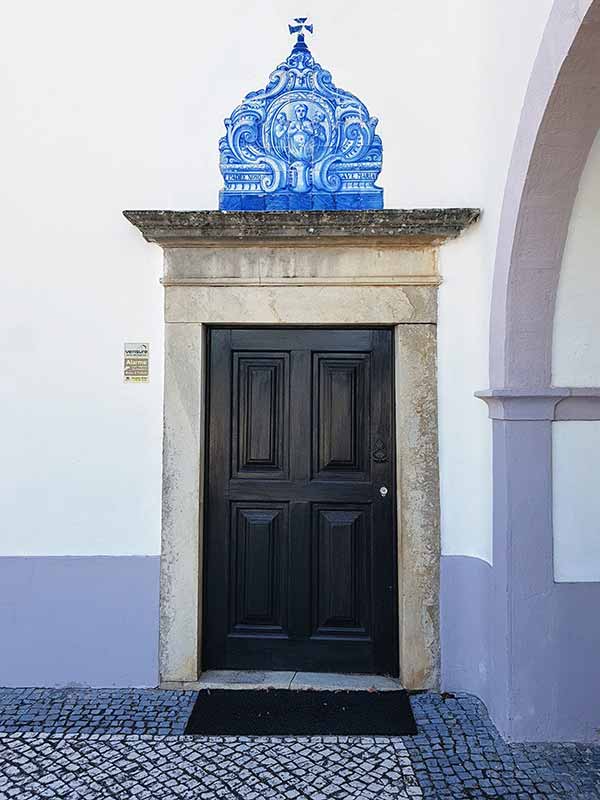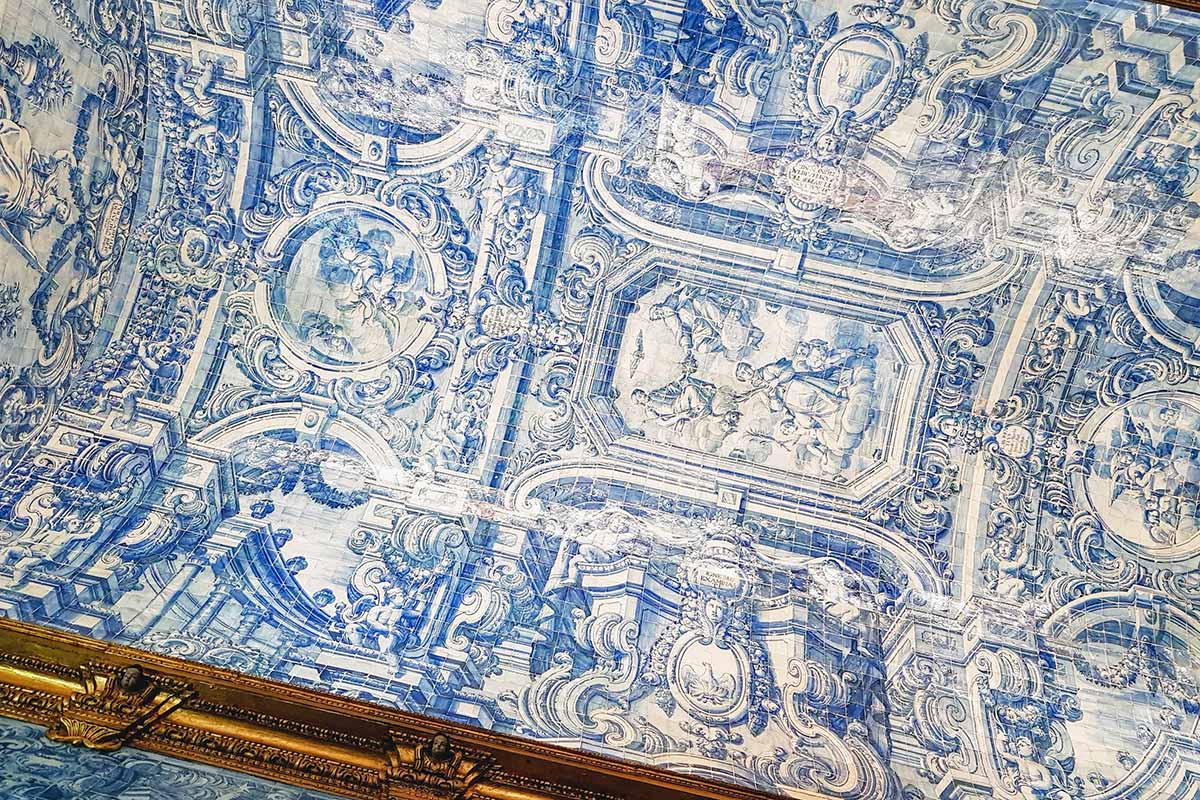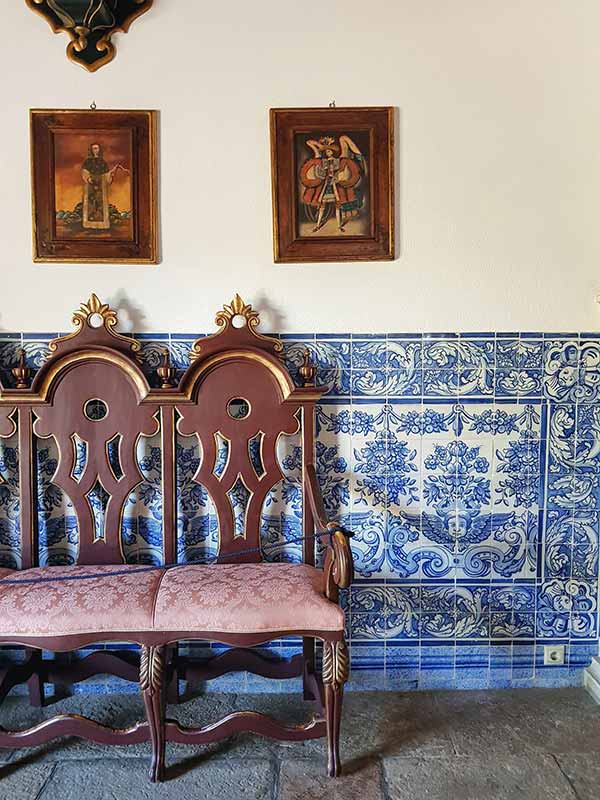 Want more #tileoftheday posts? I got you.