Having seen many, many tiled chapels it takes quite a lot to blow me away but the Capela de São Miguel in Coimbra is jaw-droppingly beautiful. It's definitely up there among the most beautiful tiles and breathtaking sights in Portugal. Covered floor-to-ceiling in intricately hand-painted azulejos, ornate wooden balustrades, with a brightly painted ceiling and an oversized Baroque organ, this small chapel a serious work of art.
Part of the Universidade de Coimbra (Coimbra University) grounds, we explored the space on an (accidentally) private guided tour. Our guide knocked on the door and we entered the space to hear all about its history dating back to the 16th century.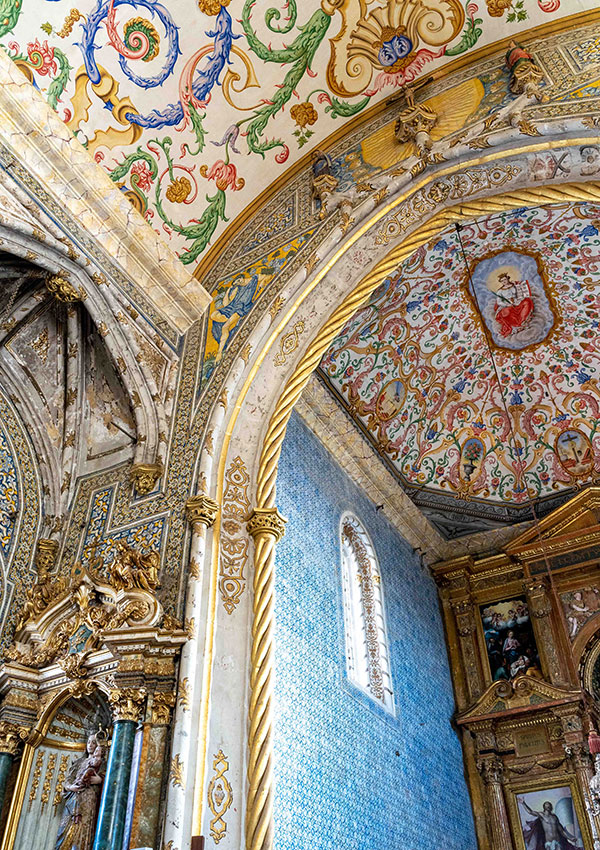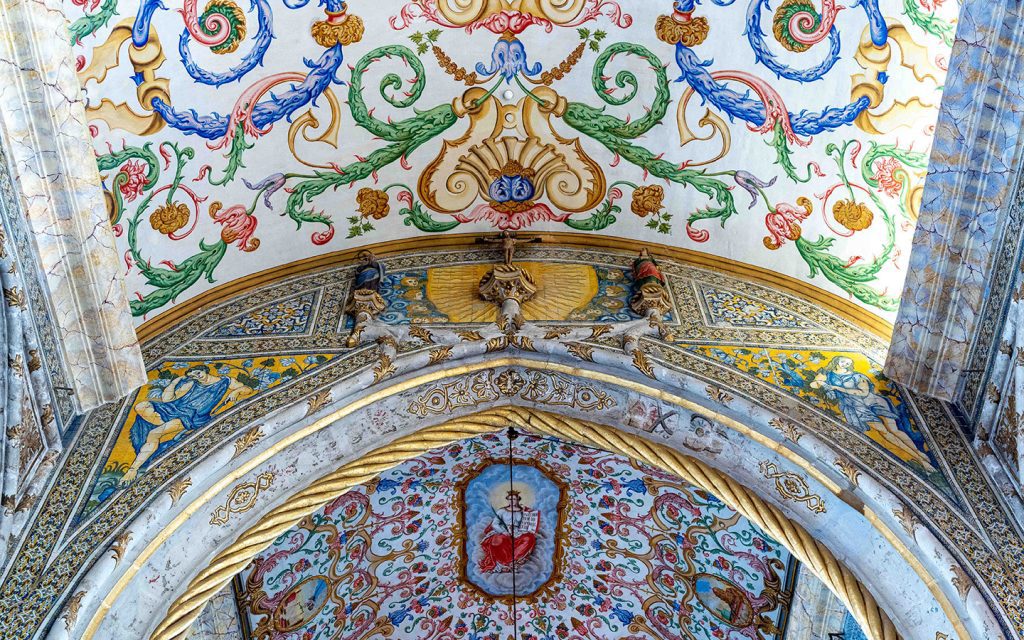 The university, which was founded in 1290, was gifted the former Royal Palace of Coimbra – and this chapel along with it – in the 16th century. The chapel managed to retain royal privilege beyond the church even after the handover.
Capela de São Miguel was built in 1517 on the site of a 12th-century oratory. The tiles around the chancel and nave were apparently made in Lisbon and date from 1613. The magnificent and colourful painting on the ceiling is from the late 1600s and was completed by Francisco F. de Araújo.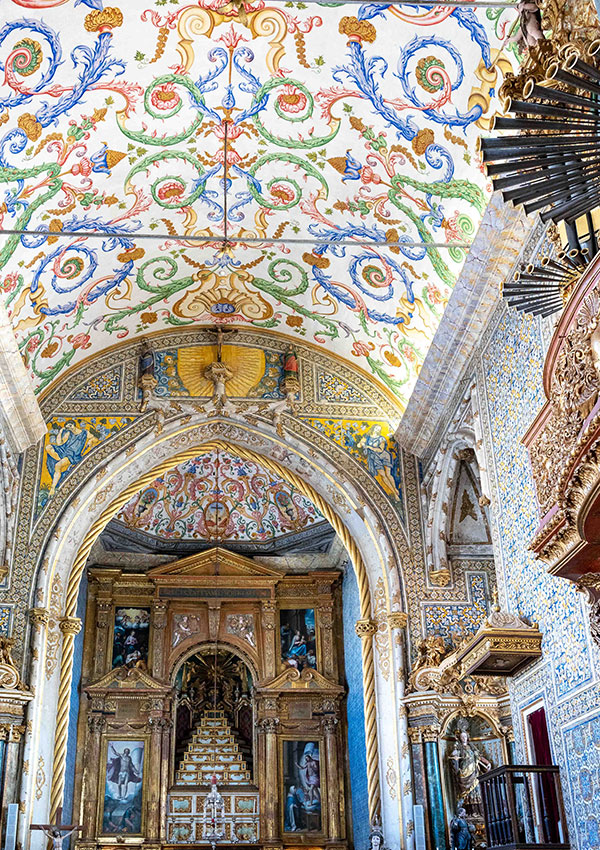 Most interesting, the giant Baroque organ, with 2,000 pipes, is too big for a chapel of this size. King João V of Portugal gifted the organ, which was likely destined for another church at the time. It's so loud when played it deafens anyone inside! The Iberian organ dates back to 1737 – it still works perfectly and is used by the university at times. I learnt that organs made in Portugal and Spain are unique as they have horizontal pipes as well as the usual vertical ones.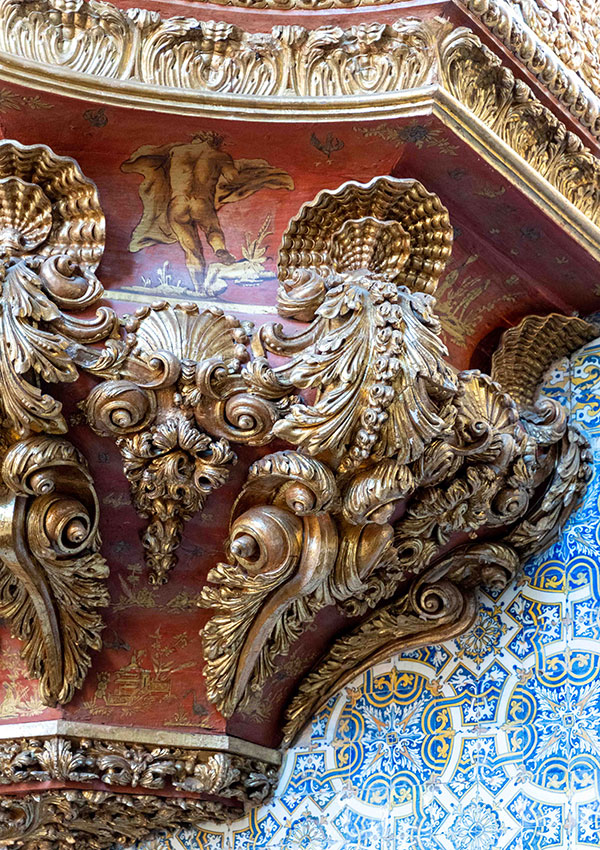 The chapel is one of the historic buildings you can visit at the Coimbra University. Entry is included in most tickets. The Capela de São Miguel is still used every Sunday for midday mass.
You read even more about the history of the magnificent space on the university website.
Want more #tileoftheday posts? I got you.