If you make it to Porto – by train or not – stopping by the entrance hall of the city's central station, Estação de São Bento, is a non-negotiable.
The first time I entered the stunning space I was so excited. Instead of taking photos of the tile-covered interiors, my partner Jorge was snapping pictures of my reaction. There was a childlike wonder in my eyes (and plenty of double chins) as I marvelled at the gorgeous interiors of São Bento Station.
Lining the grand hall are 20,000 insane pictorial tiles. Here every tile tells a story, and it's not the usual religious illustrations. Back in 1900, Portugal's King Carlos I laid the first stone of this French Beaux-Arts building where an old convent once stood. The real drawcard is the thousands of azulejos, hand-painted over a period of 11 years by artist Jorge Colaço.
Usually large figurative azulejo works like these blue and coloured panels are found in churches, but this isn't a church. Instead of religious scenes showing various do-good saints, the panels represent Portugal's history and stories.
eligious scenes showing various do-good saints, the panels represent Portugal's history and stories.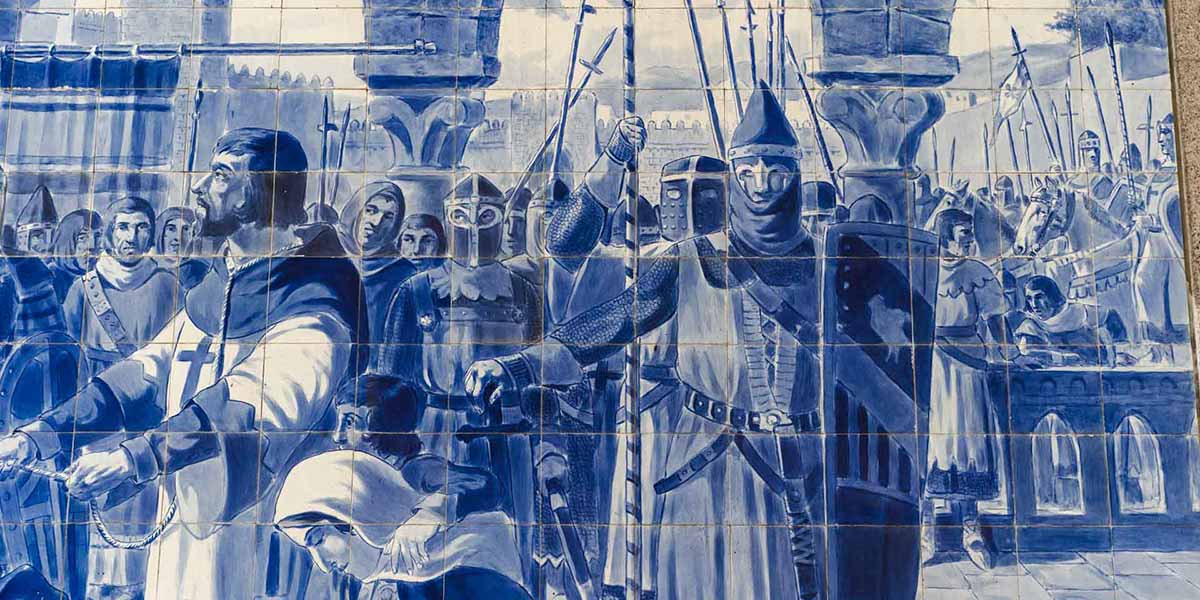 The big blue-and-white panels bring significant Portuguese tales – like the Battle of Valdevez (1140) and the Conquest of Ceuta (1415) – to life, while smaller panels show local life in the region at the time.
Above the blue, there's a multi-coloured tiled frieze that wraps around the top of the walls. Reading it from left to right it details the history of transport, finishing with trains (of course, no flying cars back then).
When I took these photos the station was undergoing serious renovation and preservation works. It meant large amounts of scaffolding through the centre. I was still able to shoot about two-thirds of what you'll see while walking through, but couldn't capture the overall scale in one shot, or the way the multi-storey windows gloriously leak golden light into the space.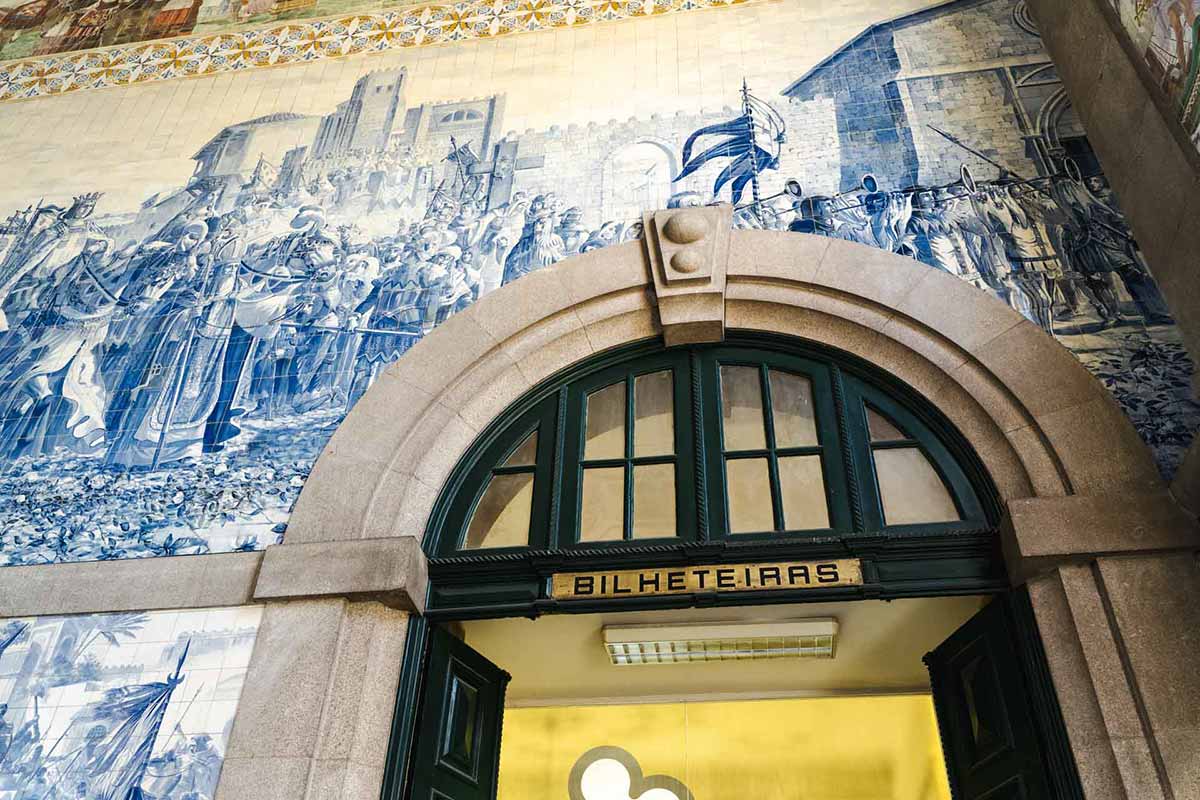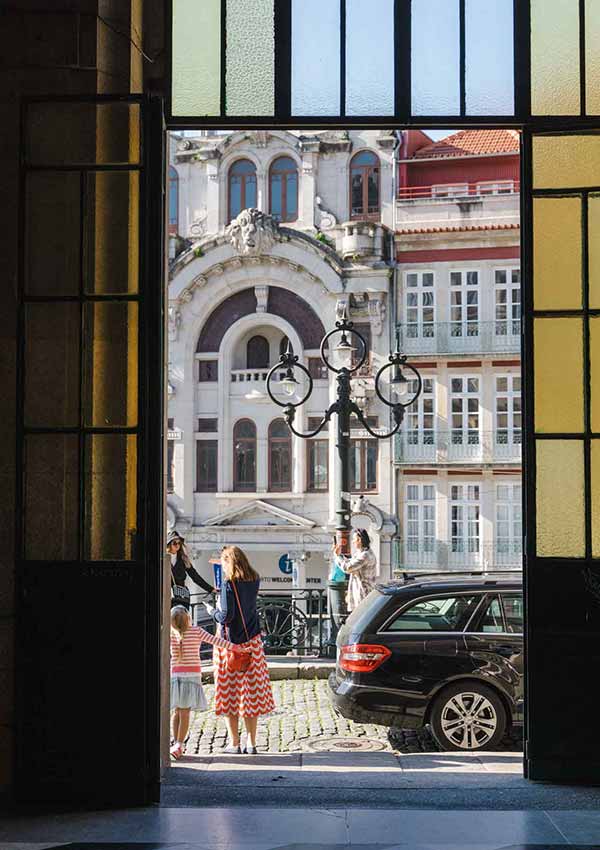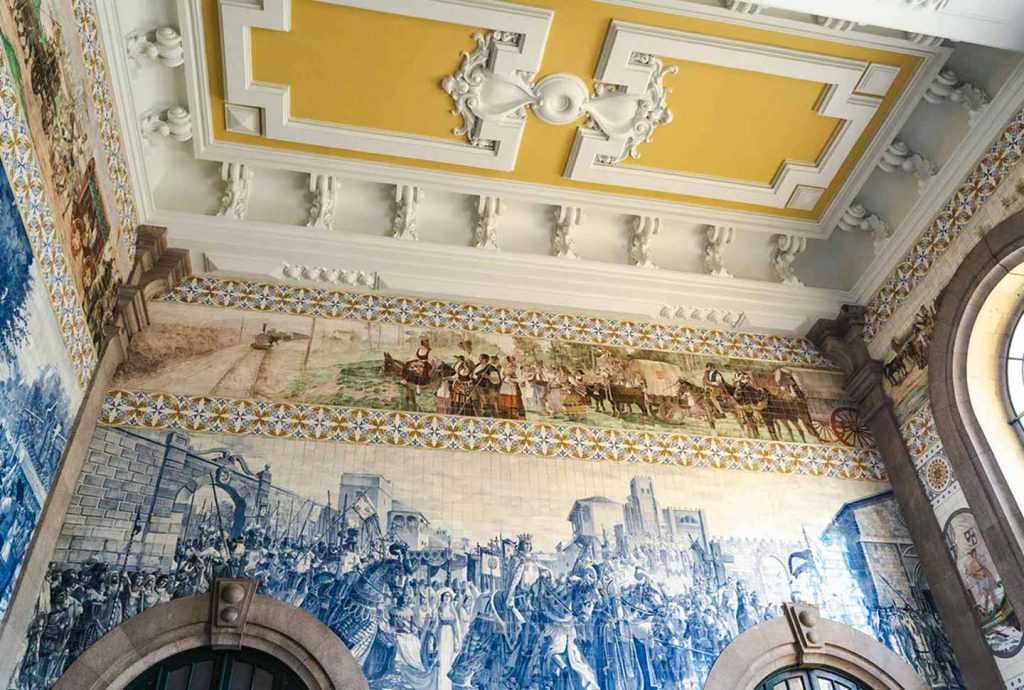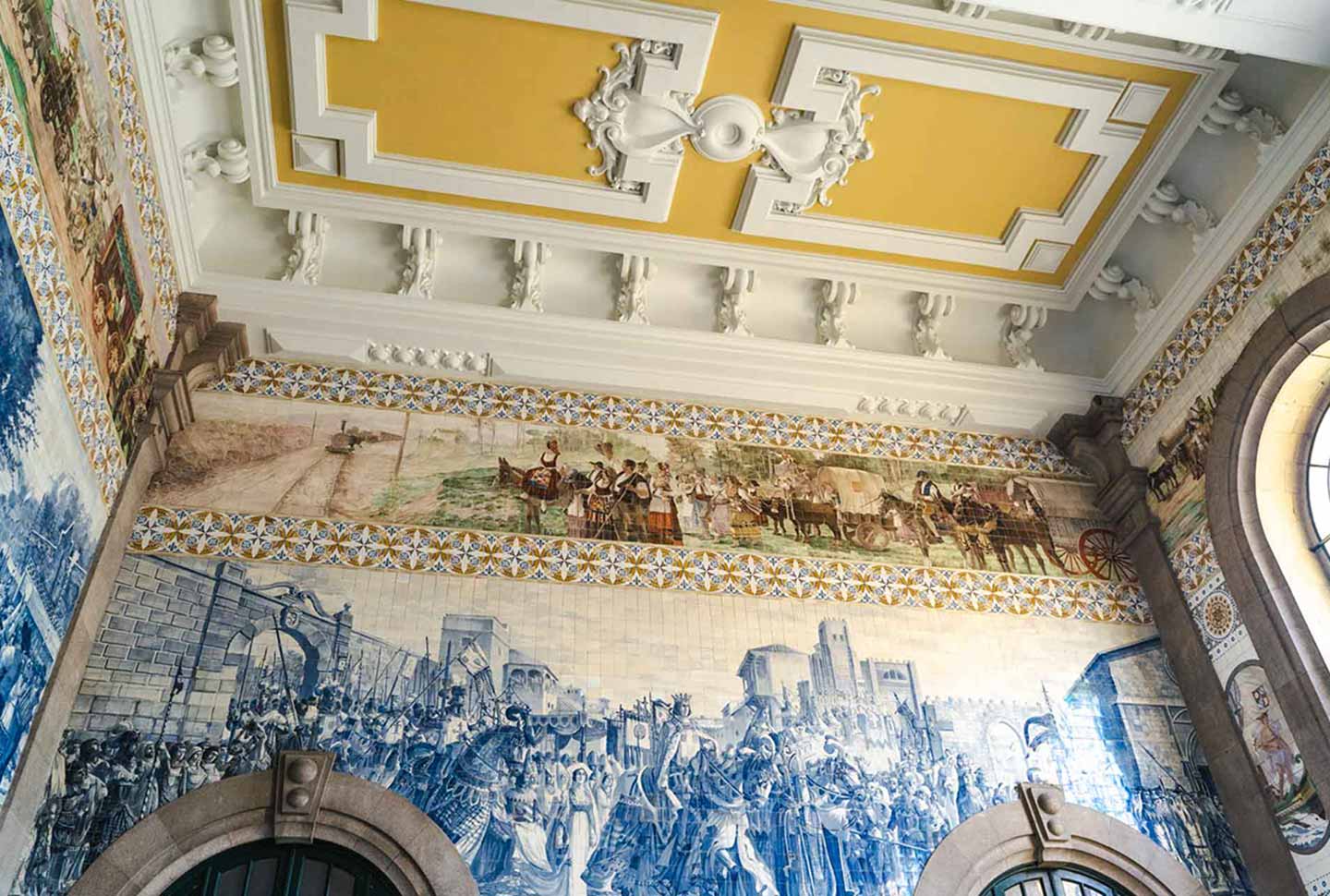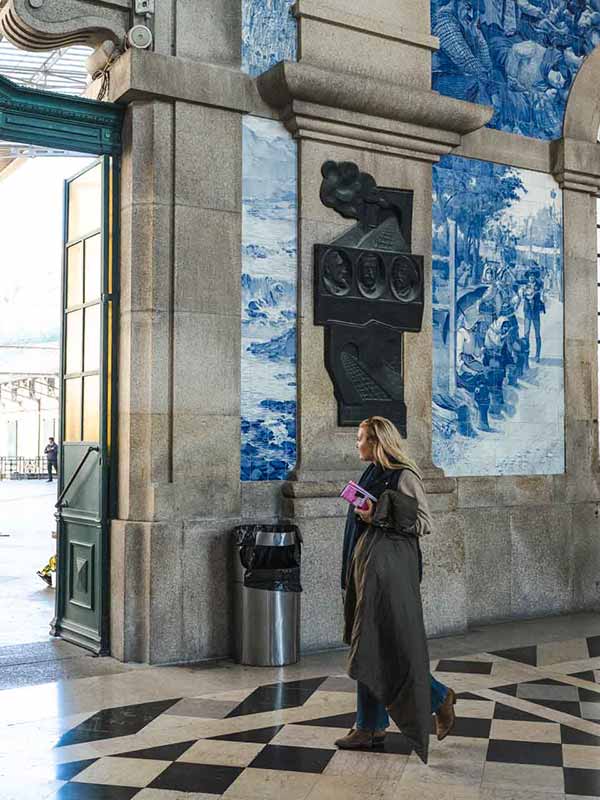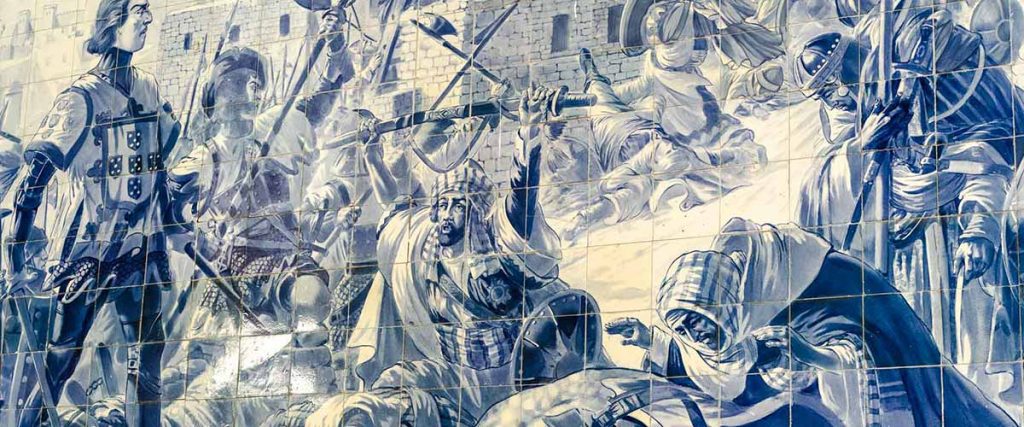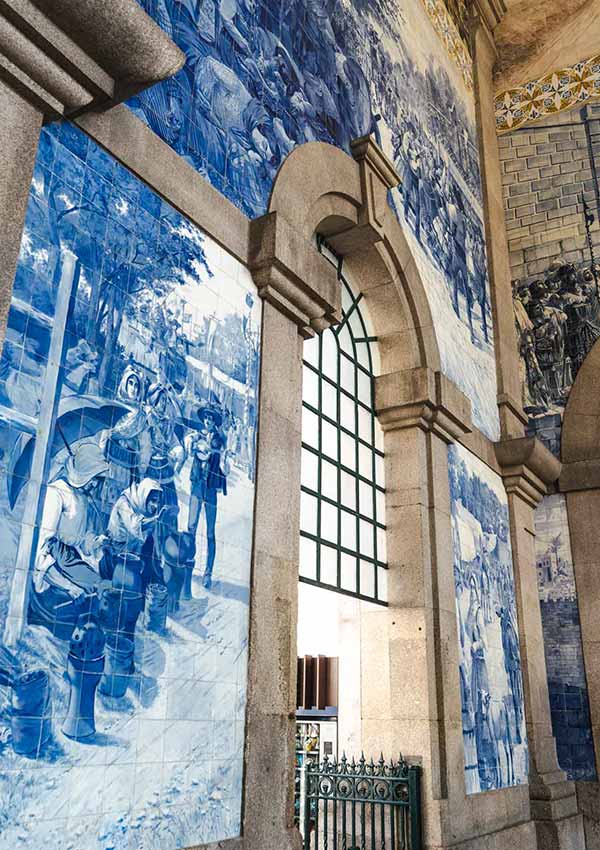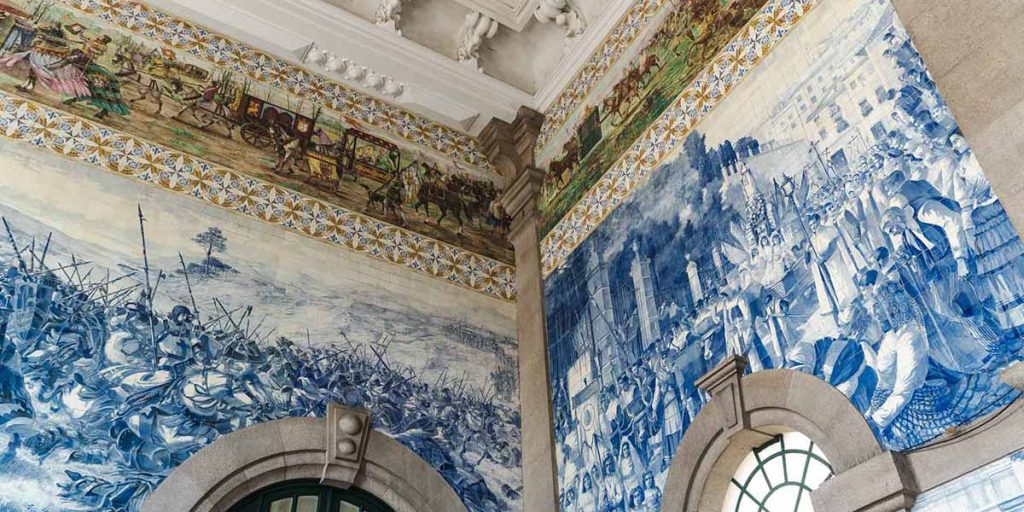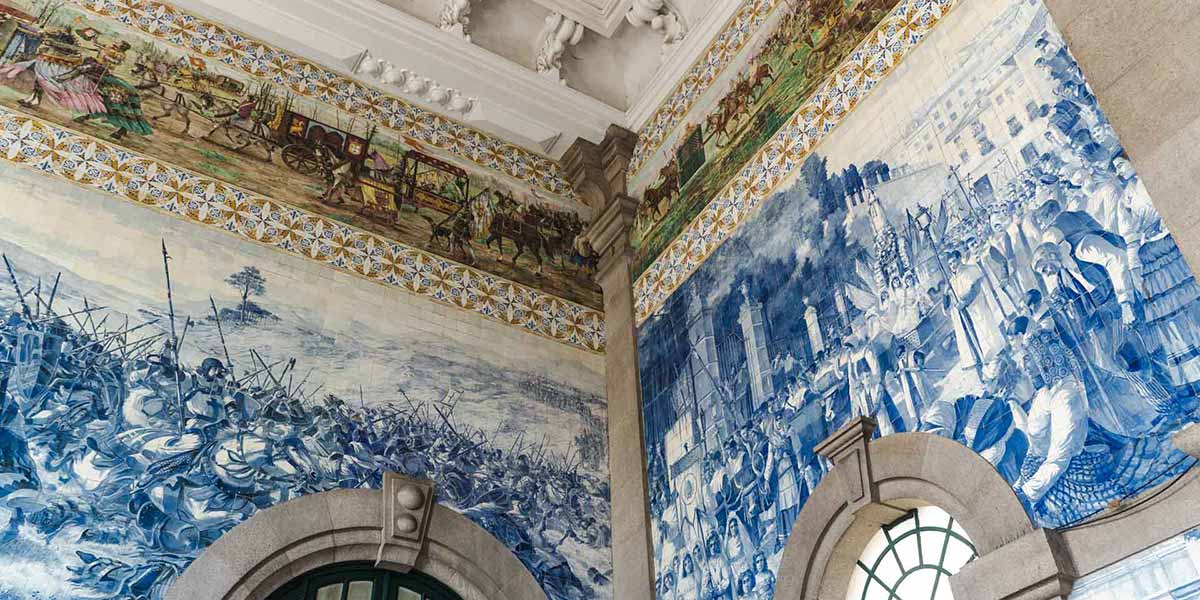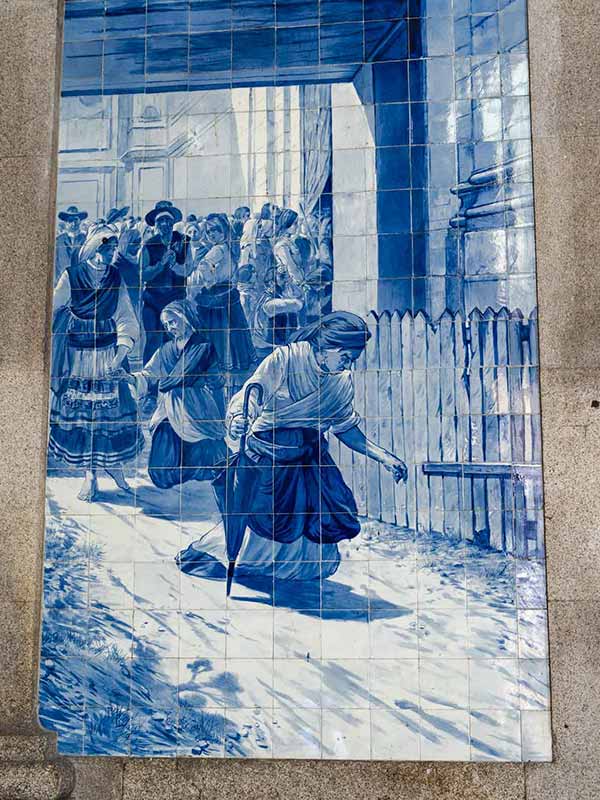 Want more #tileoftheday posts? I got you.
I also have a great guide on where to eat in Porto.