We trudged up the oversized stone steps of the medieval bell tower to witness a spectacular golden haze cast across the city. It was in this moment I fell a little more in love with Porto.
I'd heard that the Sé Cathedral do Porto had some stunning blue-and-white tile scenes to check out, and being winter I thought maybe we could time it to catch the sun disappear before closing time. As it often happens, I was right and the top of the Sé tower might be the best sunset spot in Porto.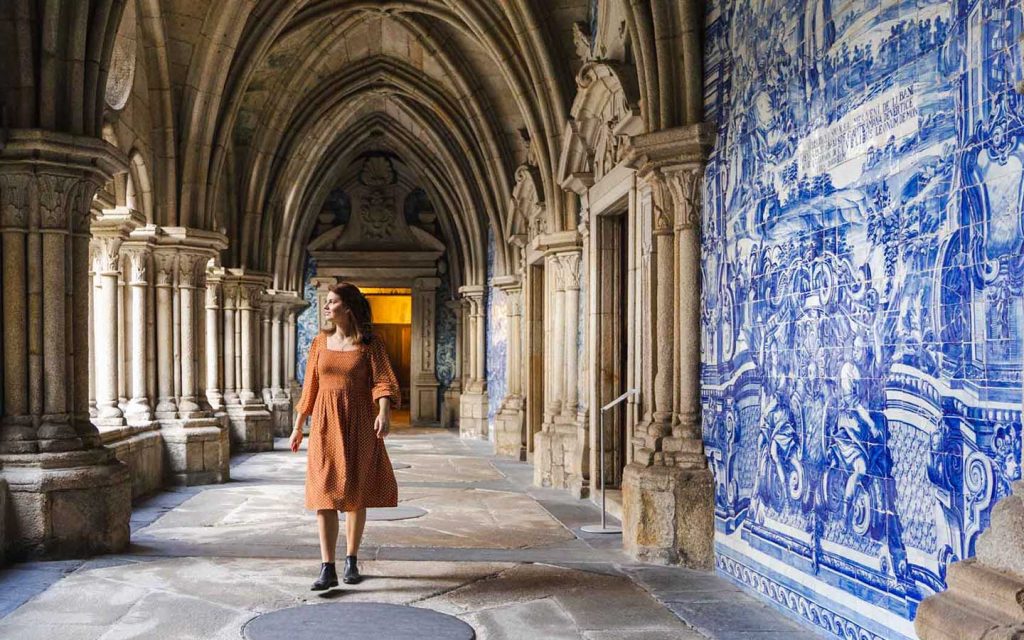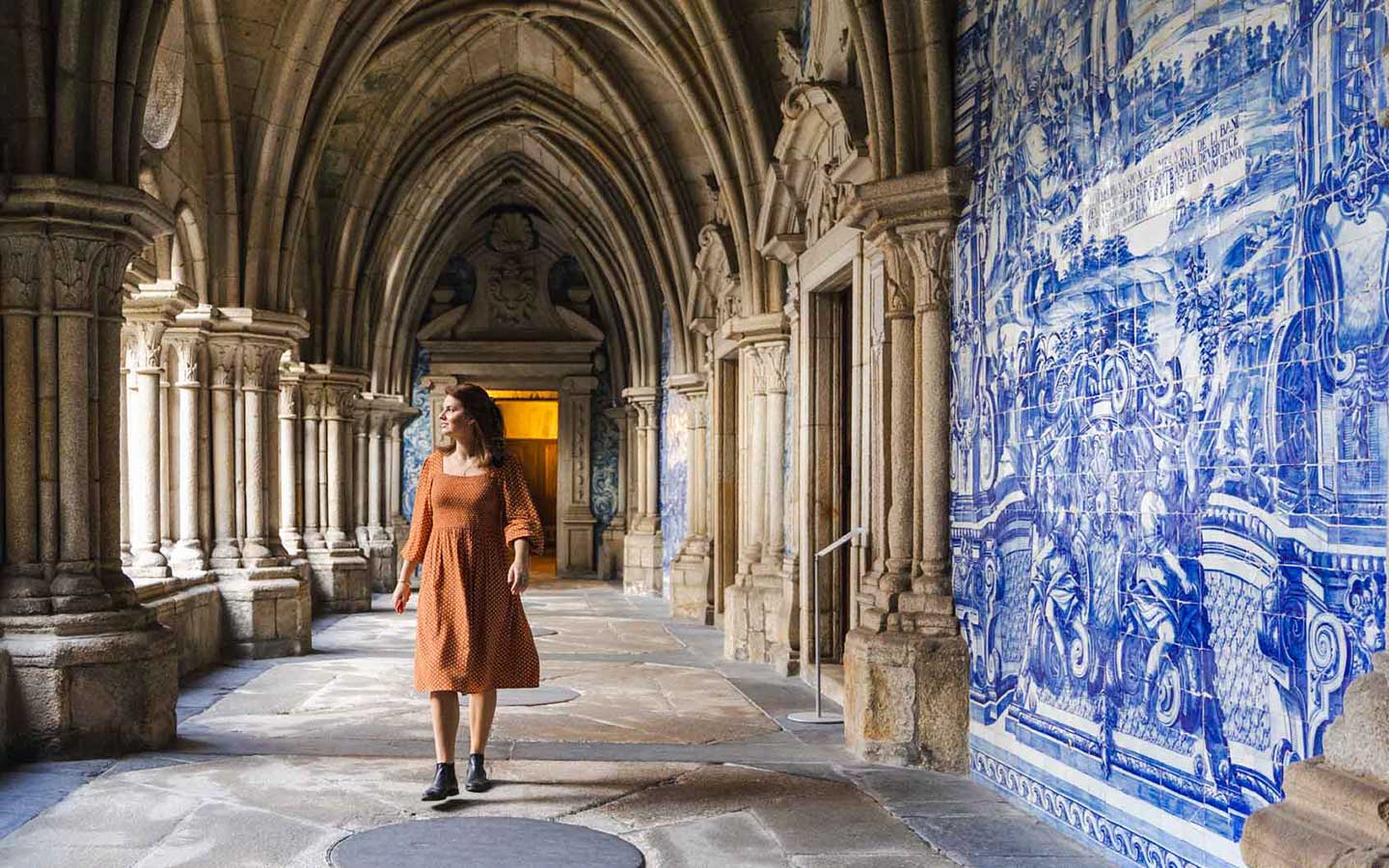 The Sé do Porto is more than 900 years old. Yes, work started in 1110 and as you can imagine the imposing building has gone through many changes in that time, so you'll spy Gothic, Romanesque and Baroque architecture and influence.
Most importantly, there's a huge amount of incredible azulejos making this a certain #tileoftheday.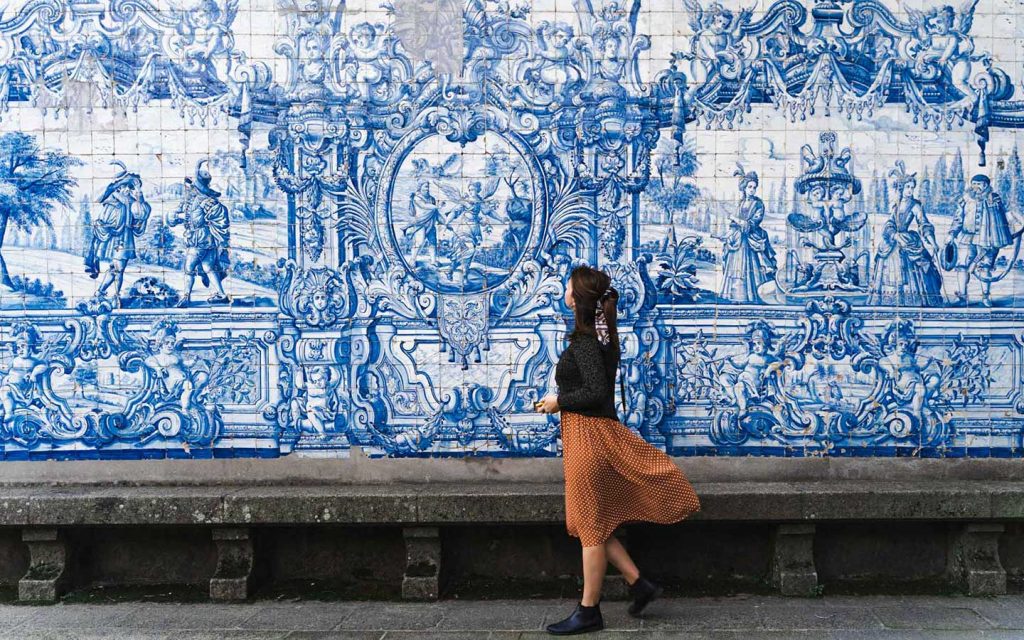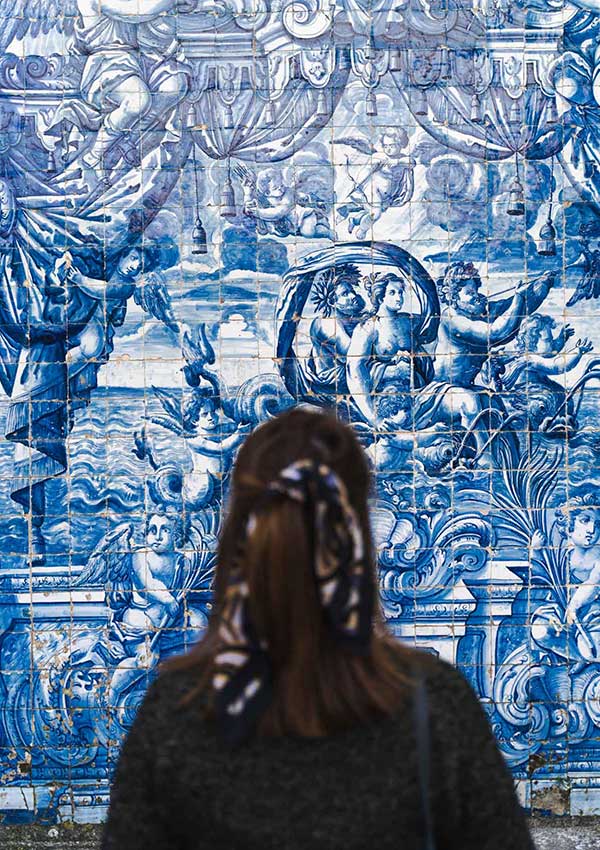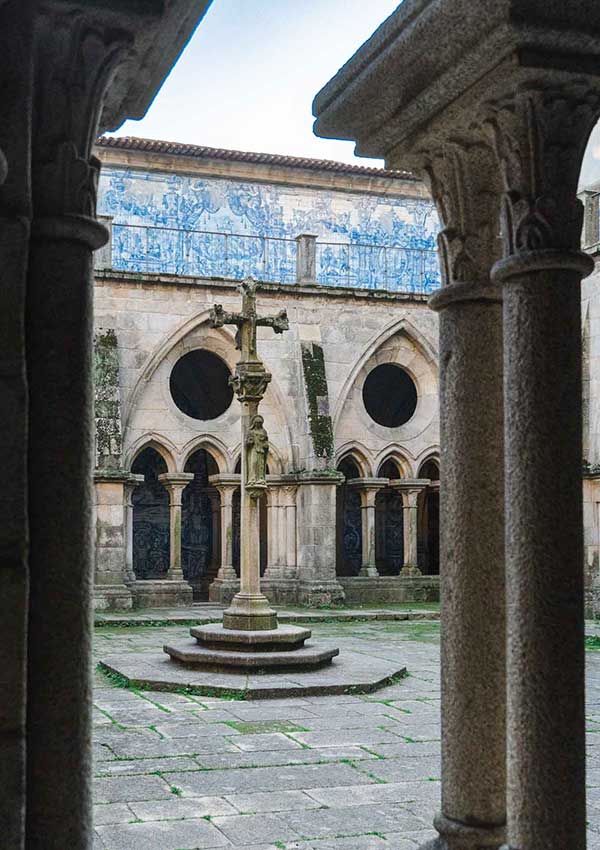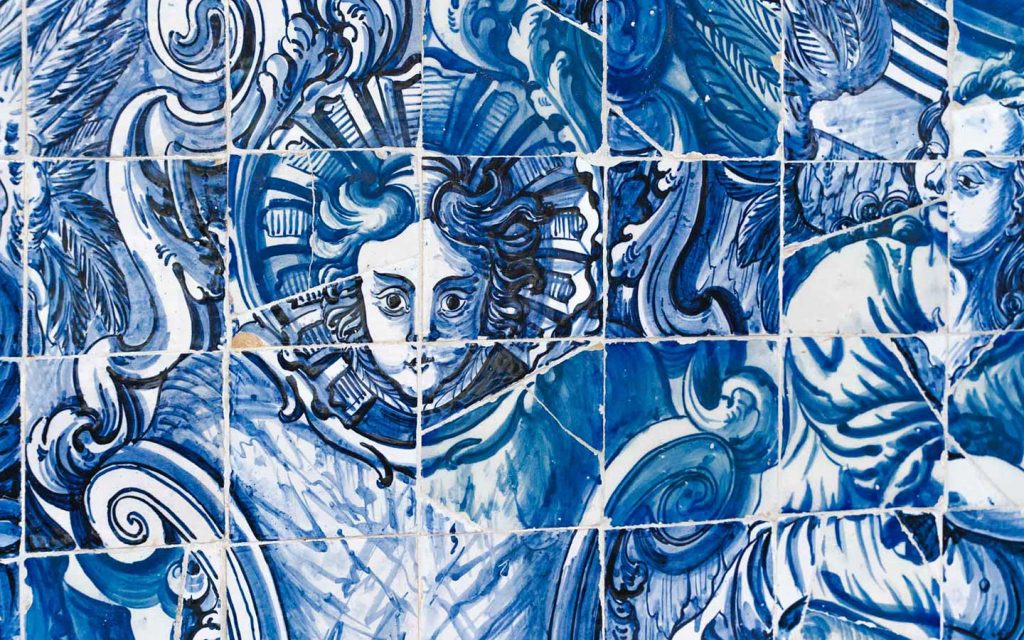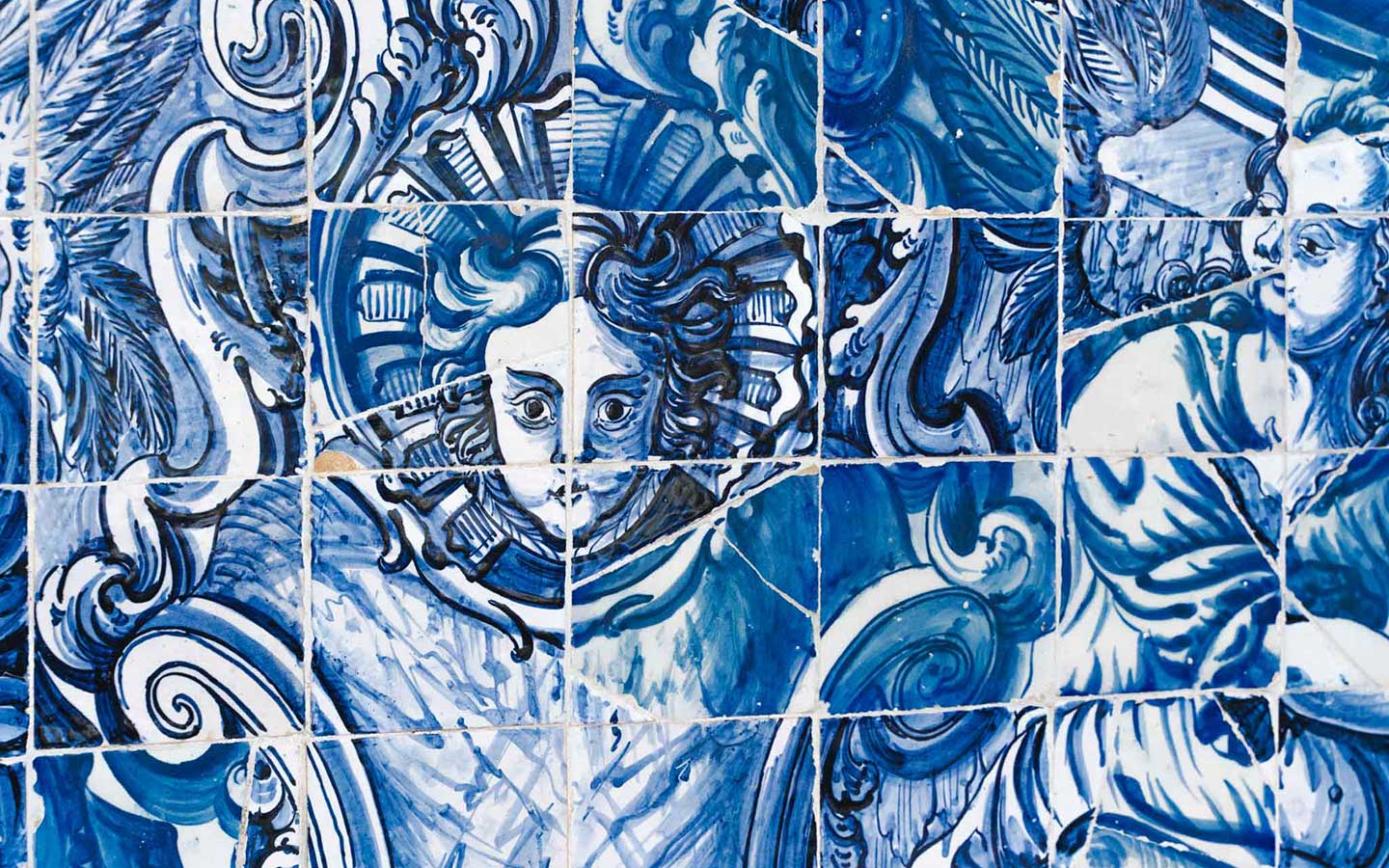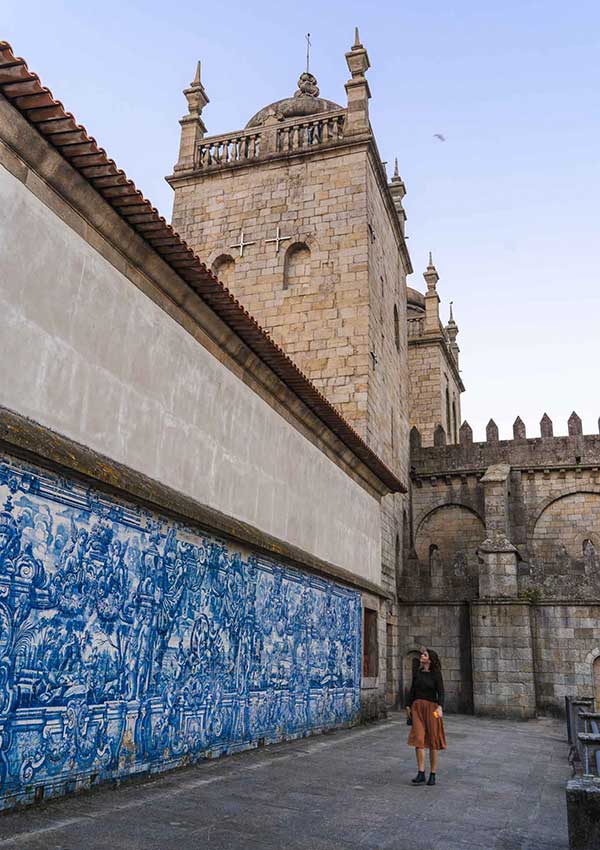 The blue-and-white tile scenes inside the Gothic cloisters were painted by Valentim de Almeida between 1729 and 1731, depicting the life of the Virgin Mary and Ovid's Metamorphoses.
On the upstairs terrace of the Sé do Porto there's also these huge tile panels by António Vidal.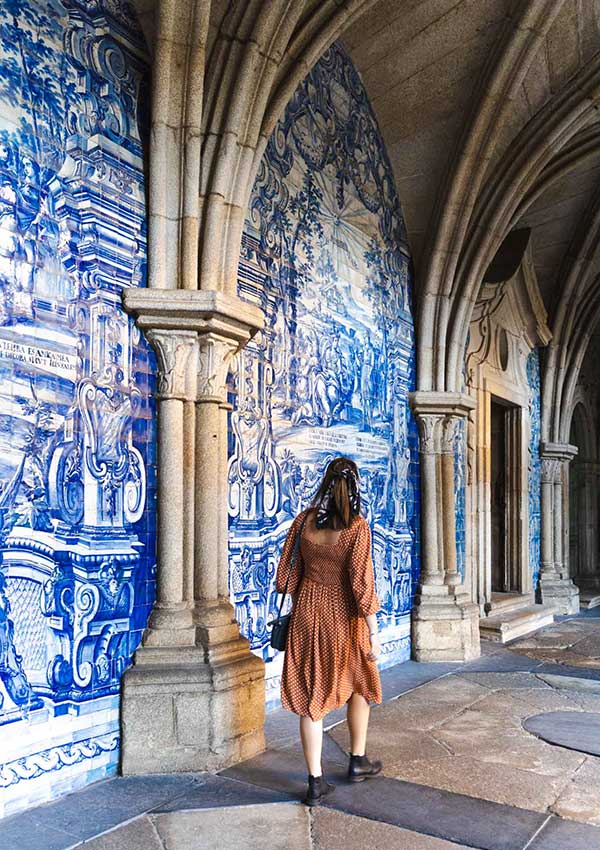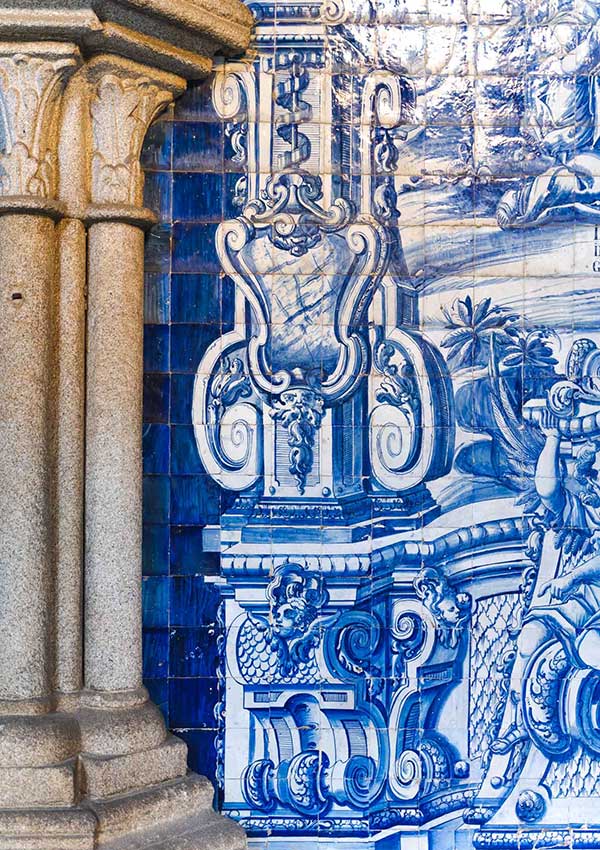 There's something extra special about the way ancient Porto sparkles under the glow of sunlight. The city has a very different feeling to Lisbon, where I live, which is why visiting is always magic.
Porto didn't suffer the fate of the 1755 earthquake that razed much of Lisbon, and the nickname – cidade invictus – which means undefeated city means its enemies were never able to conquer the ancient town. The result? Everything feels older.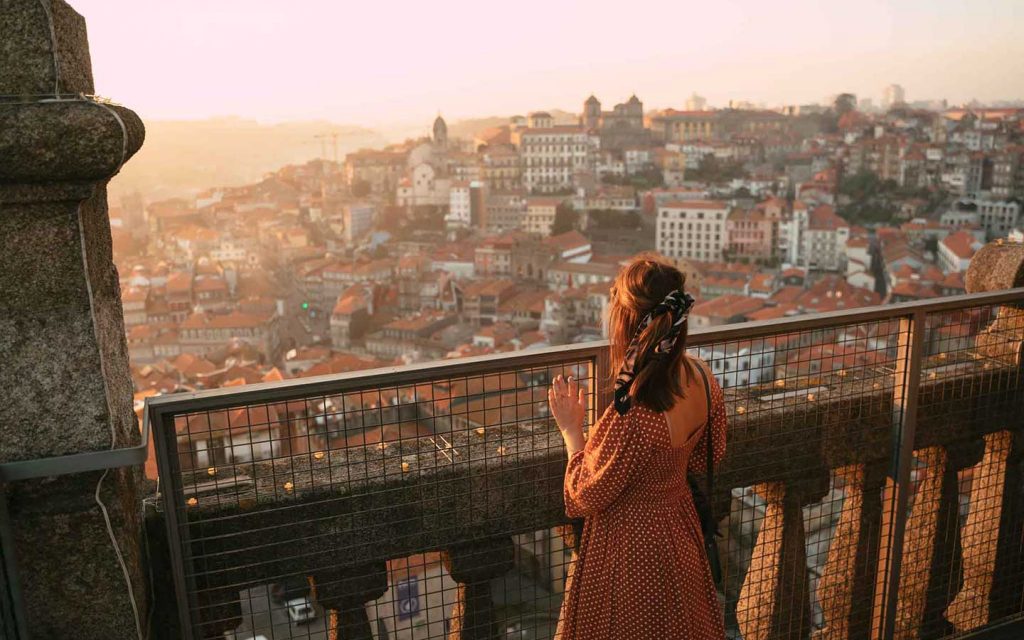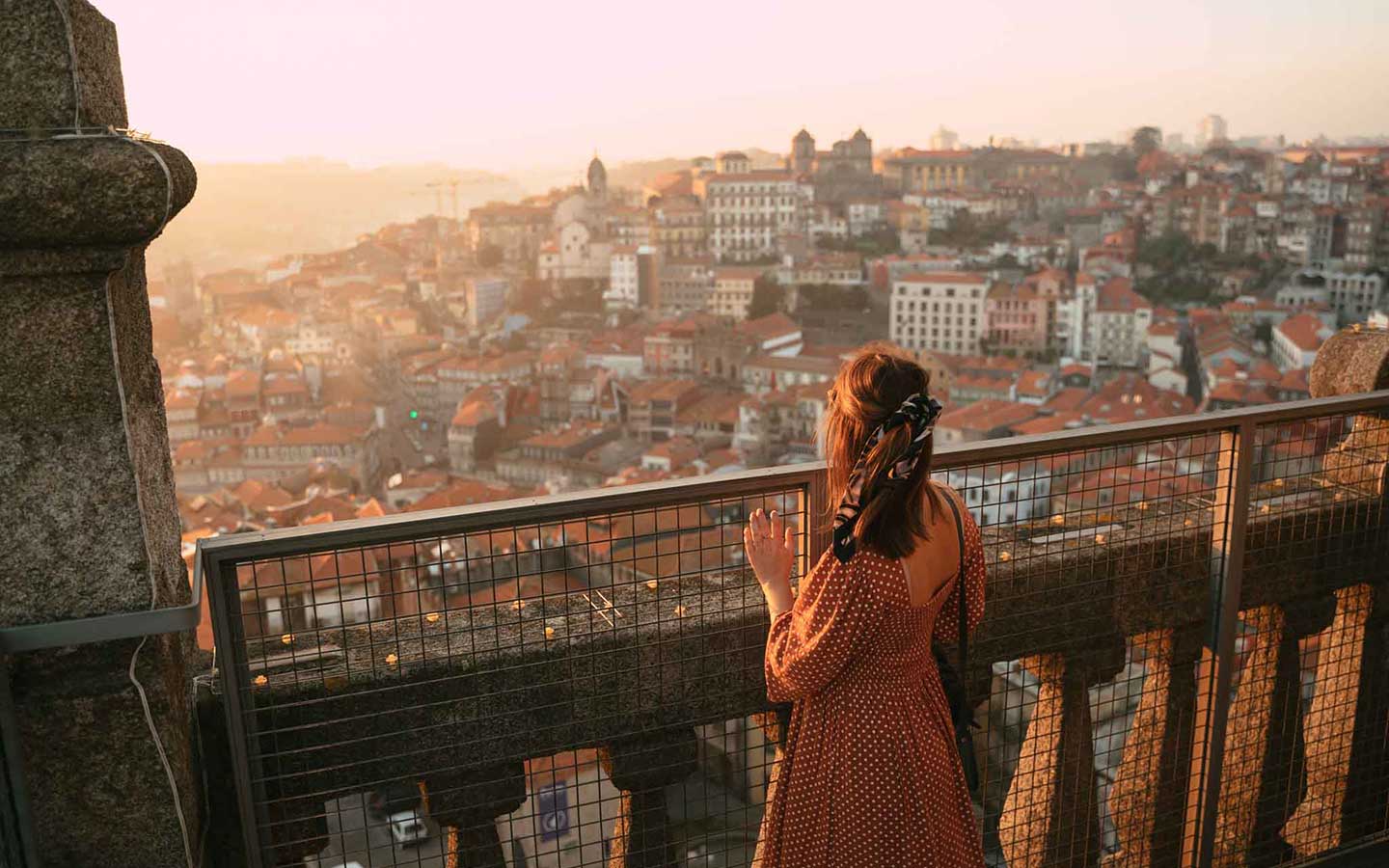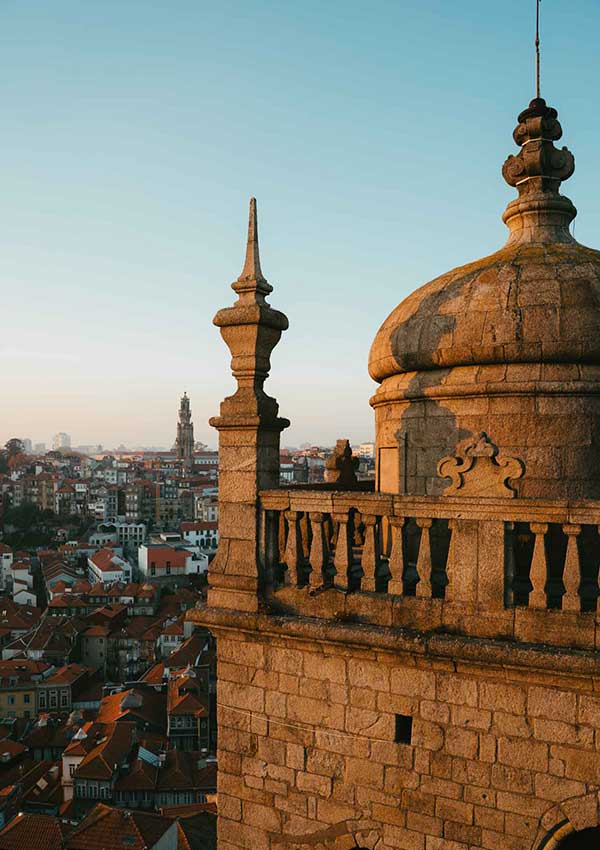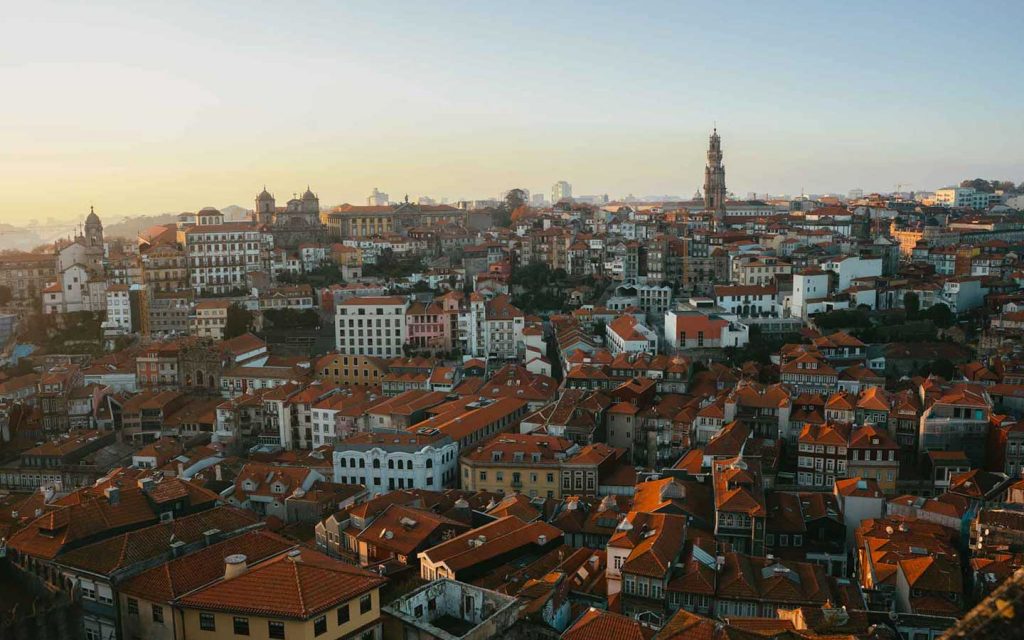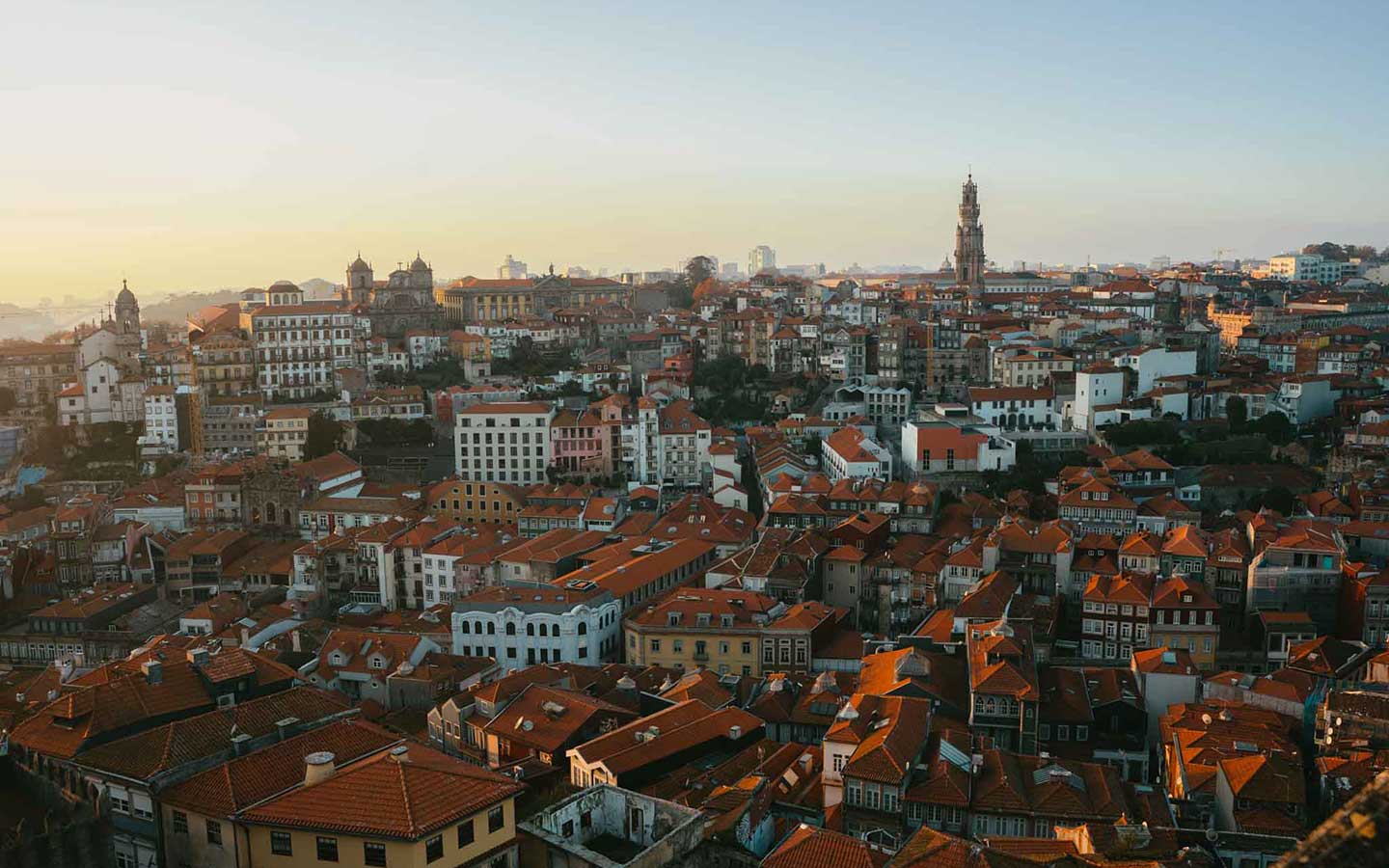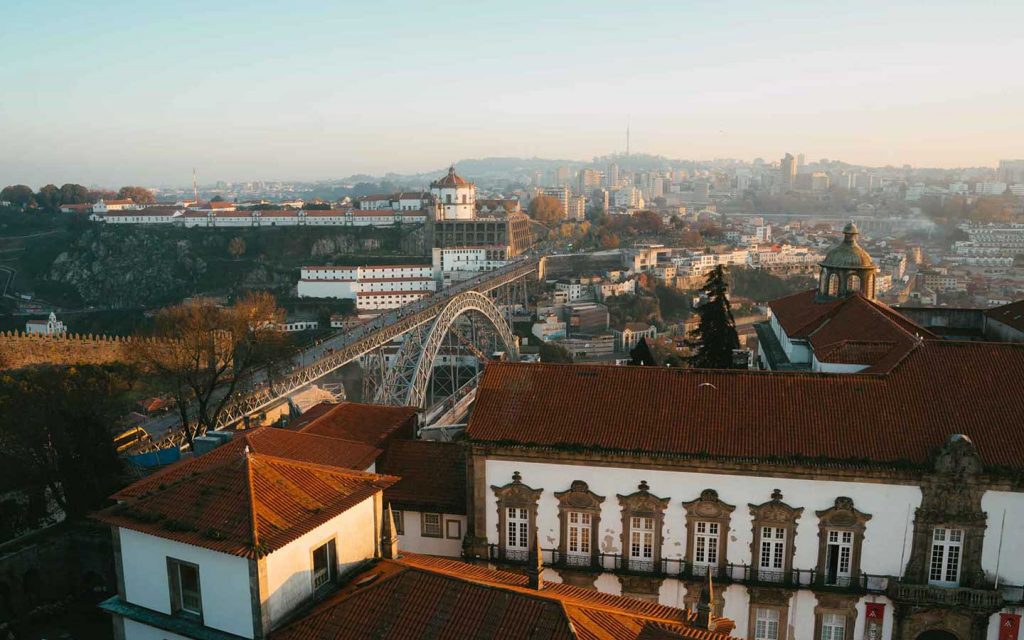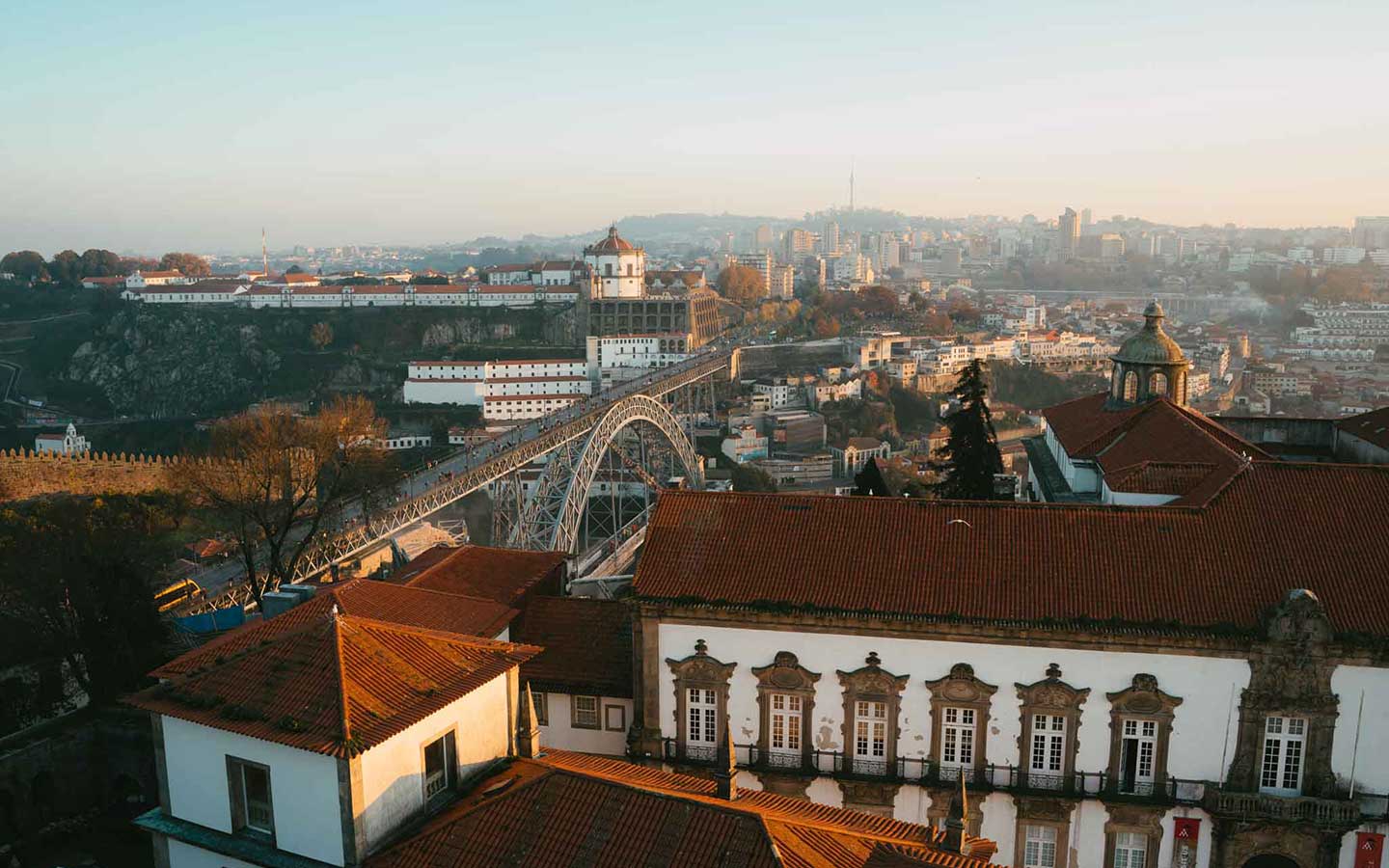 Want more #tileoftheday posts? I got you.
Related Blog: The best tile painting workshops in Lisbon, Porto and the Algarve