On the journey from Lisbon to Porto I often look out the window when we pass stations to see if the platforms and buildings have gorgeous hand-painted tiles. I finally had a journey finishing in Santarém, so naturally I took the chance to see the train station's tiles up close.
While the Estação de Santarém originally opened in 1861, the tiled panels were added later (as with many buildings in Portugal) in 1927. The beautiful hand-painted blue-and-white tile panels were all produced by Fábrica Aleluia de Aveiro.
The train station building has 18 panels that feature life in the Ribatejo region. That means traditions, agriculture and farming, and monuments from Santarém plus nearby Golegã and Ourém. Aleluia produced the tile panels using drawings by João Oliveira, and the panels were a gift to CP (Portugal's train company) from the local tourism board.
Apparently there is also a museum at the station filled with old locomotives and carriages, including those once used by Portugal's royals.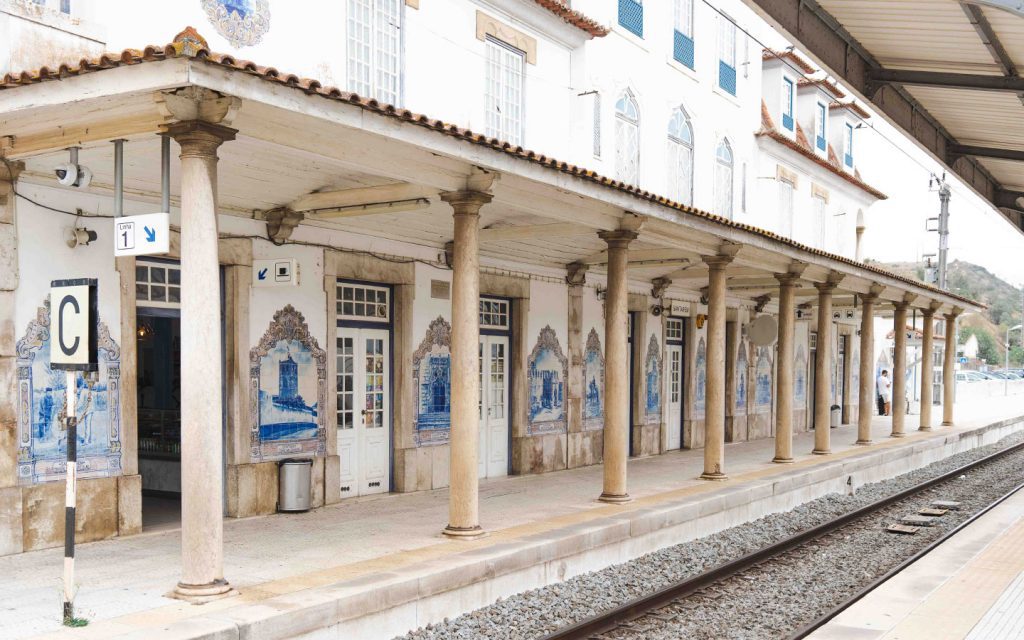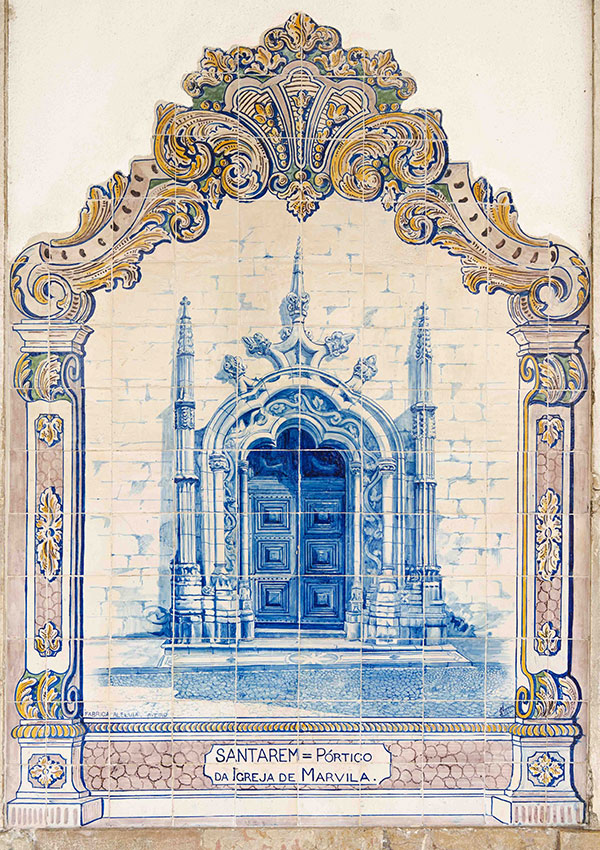 While most of Portugal's tile manufacturers cease to exist, Aleluia seems to have reinvented itself into a modern company and you can still buy (mostly contemporary) tiles from the factory today. Read my guide on where to shop for tiles or azulejos in Portugal.
Portugal has no shortage of spectacular tiled train stations. If you liked this one, check out the grand entrance hall of Porto's São Bento Station. With 20,000 tiles lining the hall it's definitely the most magnificent in the country.