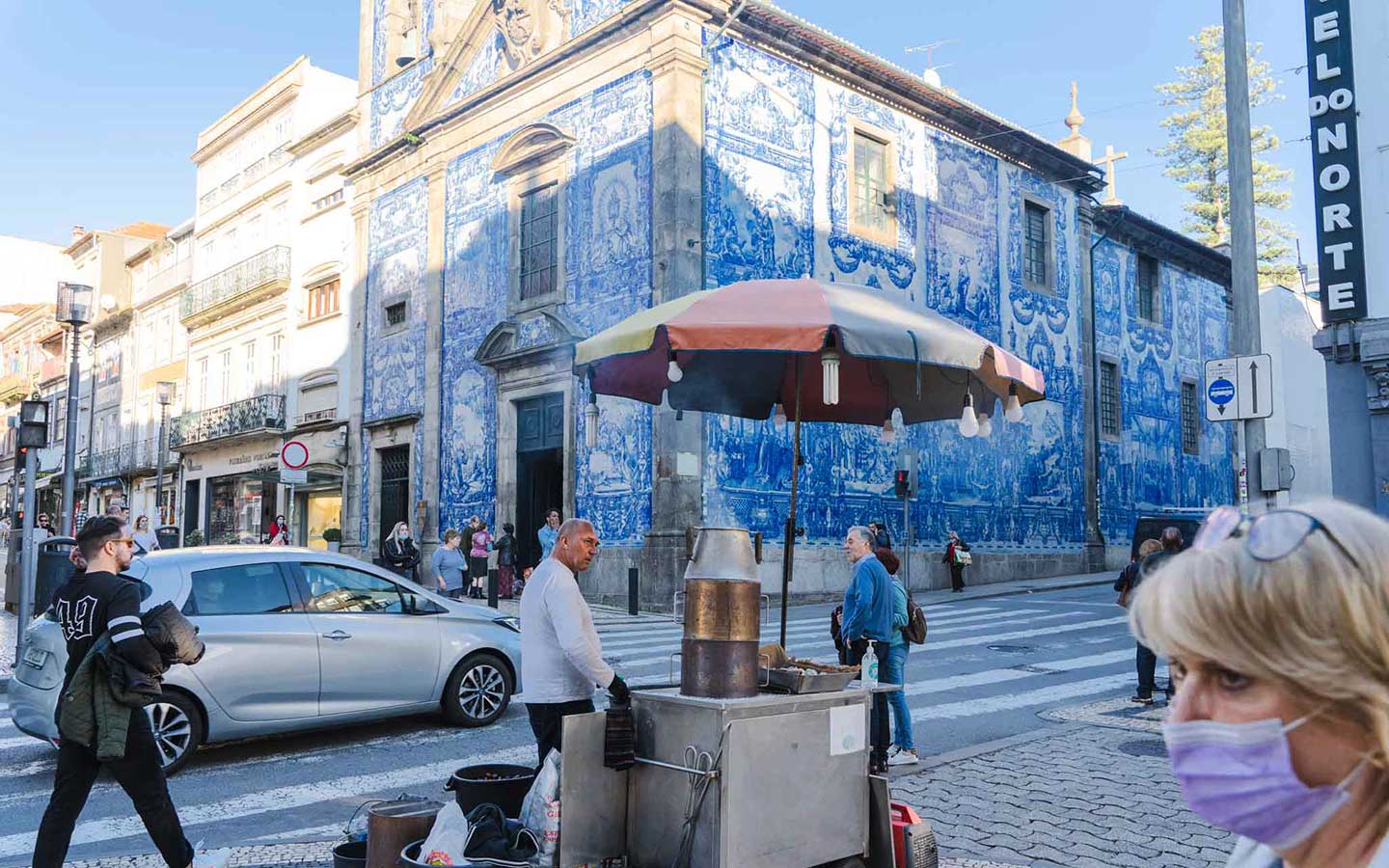 Tile of the day: Capela das Almas de Santa Catarina in Porto
The tiled churches of Porto are simply insane. One minute you're peacefully wandering the old streets and – boom – you turn a corner and there pops out yet another church or chapel clad in impressive blue-and-white illustrative azulejos. 
Today's #tileoftheday is diving deep on Capela das Almas de Catarina or Capela de Santa Catarina, an 18th century chapel covered with a casual 15,947 tiles. No big deal.
This is one of Porto's most magnificent and most photographed attractions and it's conveniently located along Rua de Santa Catarina, the city's pedestrian mall in Santo Ildefonso. It's just around the corner from the Mercado do Bolhão, Porto's must-visit fresh marketplace.
The name Capela das Almas means Soul's Chapel, and while the building itself is some 200 years old the tiles were only added in 1929. Artist Eduardo Leite designed the illustrations and they were made in Lisbon by Fábrica de Cerâmica Viúva Lamego, which is still a working tile factory.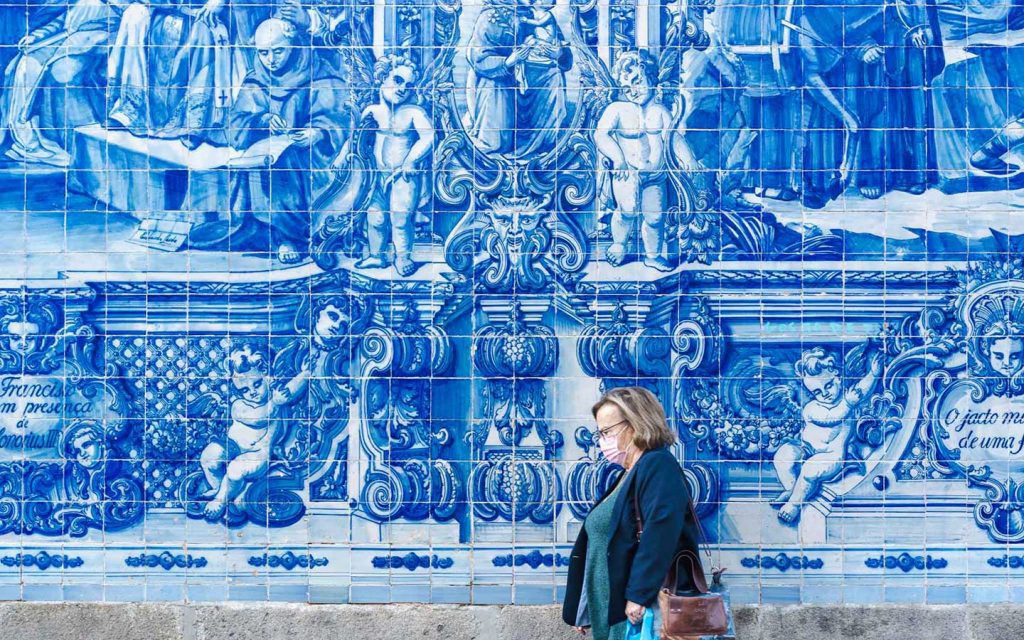 The blue-and-white tiled facade pays tribute to two saints, showing the martyrdom of Santa Catarina and the death of São Francisco de Assis. 
There's also 19th century stained glass windows by Amandio Silva.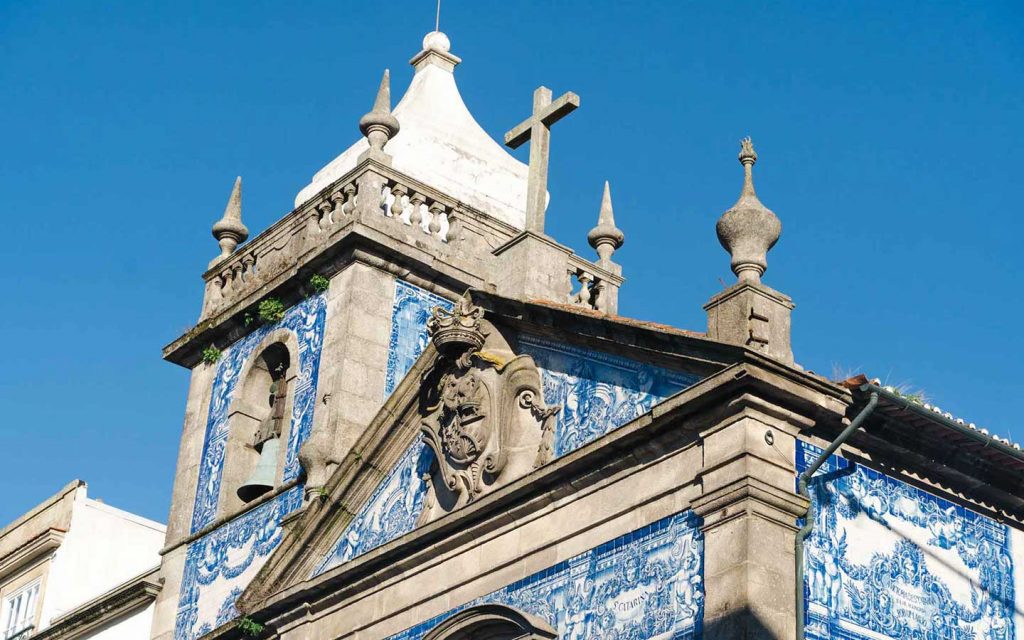 RELATED POST: Tile of the day: Sé Cathedral do Porto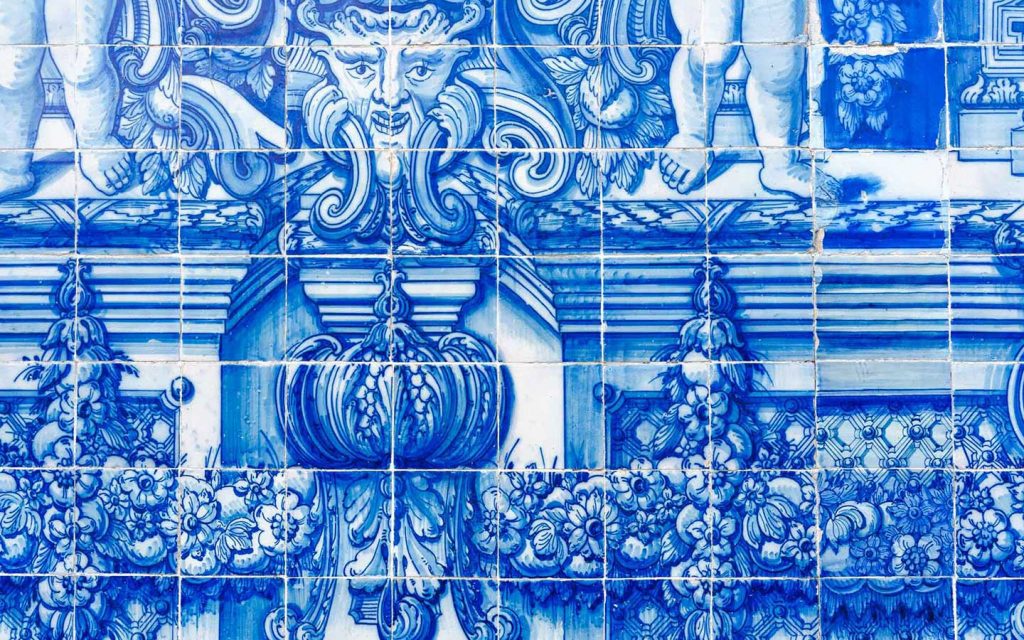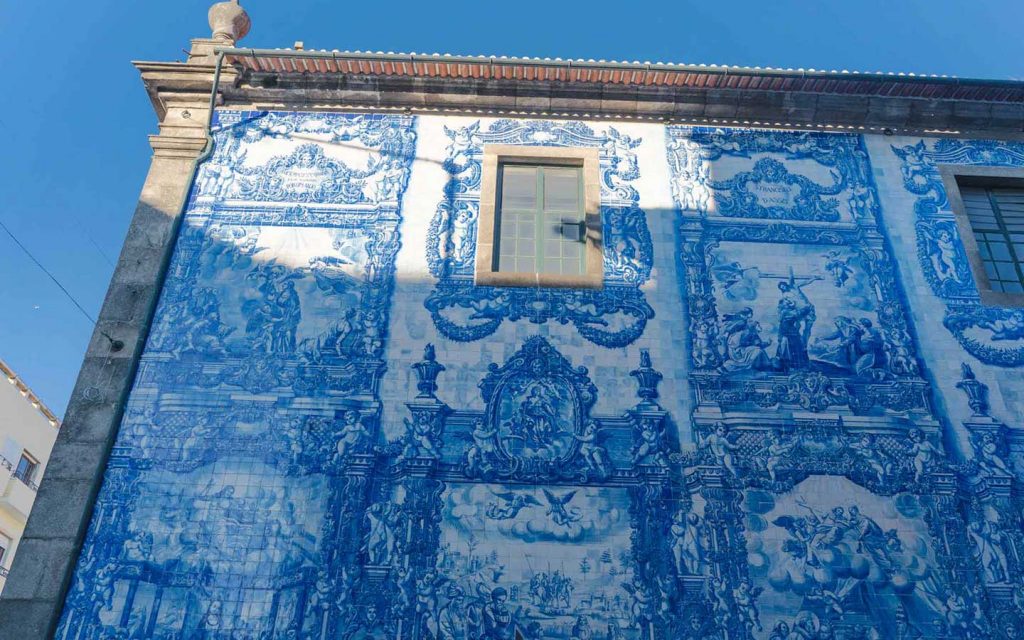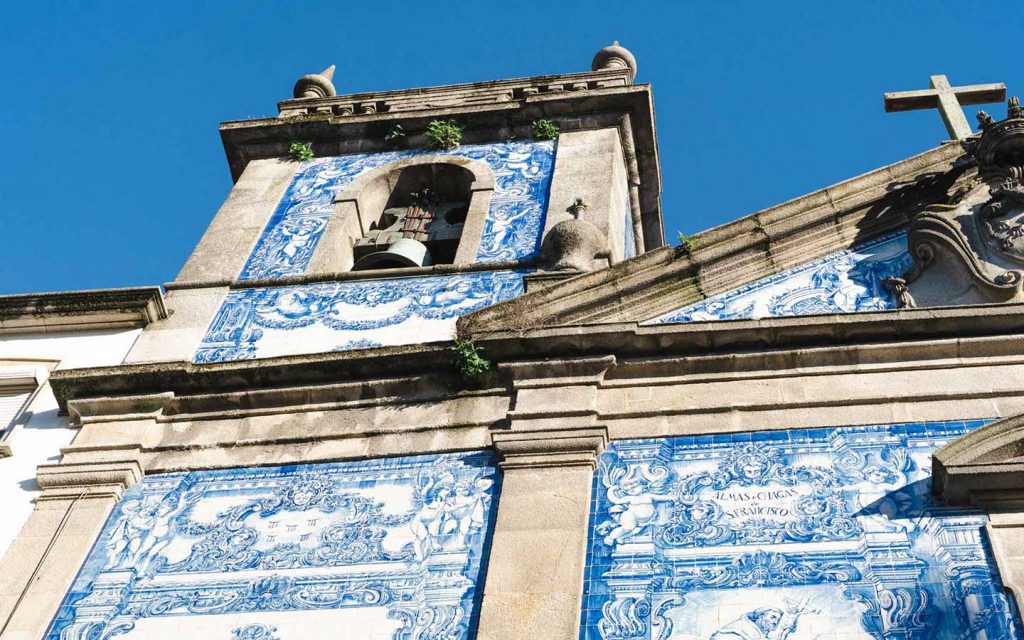 Check out my other #TileoftheDay posts exploring Porto's Sé Cathedral and São Bento Station. Or wander about Lisbon at the Chelas Convent, yellow tiles of Lisbon and nearby fishing village of Sesimbra.