Since I first stepped foot in Lisbon two years ago I've been sharing endless pictures of tiles on my Instgram with the hashtag #tileoftheday. The colours. The history. The patterns. The variety. I can't help but share endless pictures of these incredible, colourful ceramic squares that cover every second building.
These days friends reply, tease or tag me in their own photos using #tileoftheday on Instagram too. So perhaps Olá Daniela is just a new platform to confess my love of azulejos in a long-form medium.
Chasing down new patterns and colour ways is a real hobby. There are so many tiles in Portugal and I love hunting out this art on a massive scale. Stepping outside the major cities of Lisbon and Porto, it does become tricker to find these beauties. As I travel around the country I'll usually pop my head into local churches in pursuit of azulejosˆand try not to disturb the avòs in the pews.
Palacio de Estoi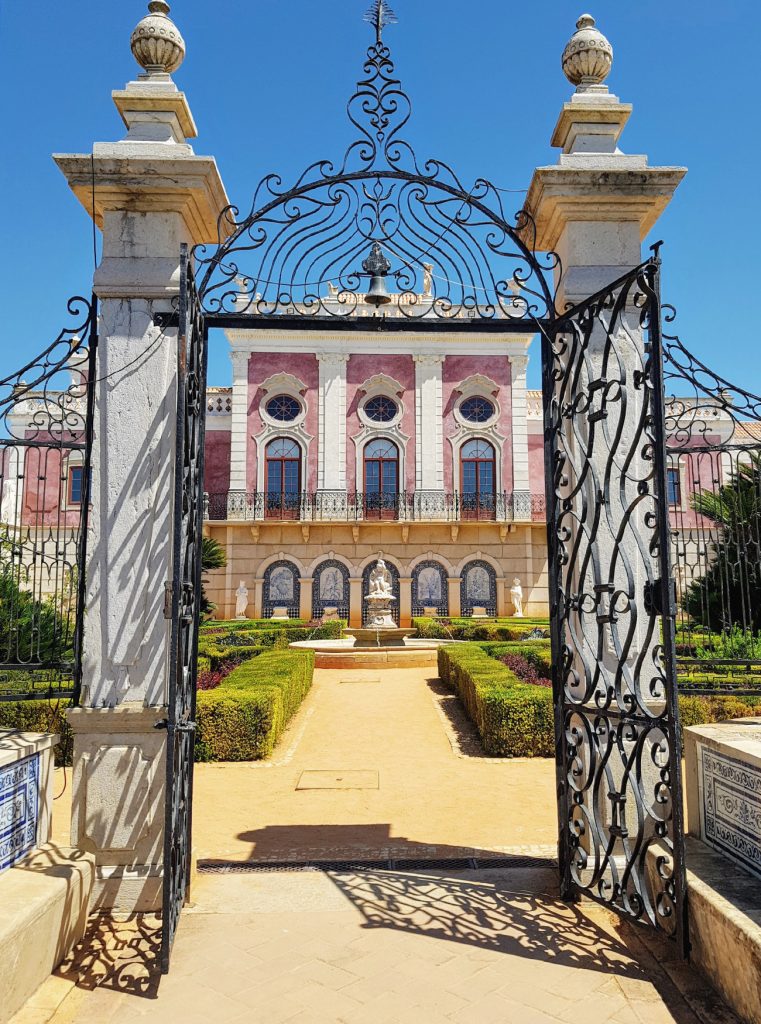 First location and #tileoftheday for this blog is the Palacio de Estoi. Construction on the palace began in 1840 and these days it is considered the "most significant manifestation of Romanticism in the Algarve". Now a palace hotel, you can kick back by the pool in the village of Estoi, about 15 minutes drive inland from Faro.
The best news of all is Portugal is generally an open book so you can wander through the foyer, pass by a few impressive and ornate tea rooms, and out into the expansive gardens. While the gardens themselves are nothing spectacular (read: quite dead and dry in the long, hot summer), the display of blue-and-white tiles lining the grand outdoor staircase are absolutely spectacular. Most azulejos here are from around 1890-ish.
Enough from me. Enjoy these quick snaps of myself and my friend Alice galavanting through the gardens like the Princesses we were born to be.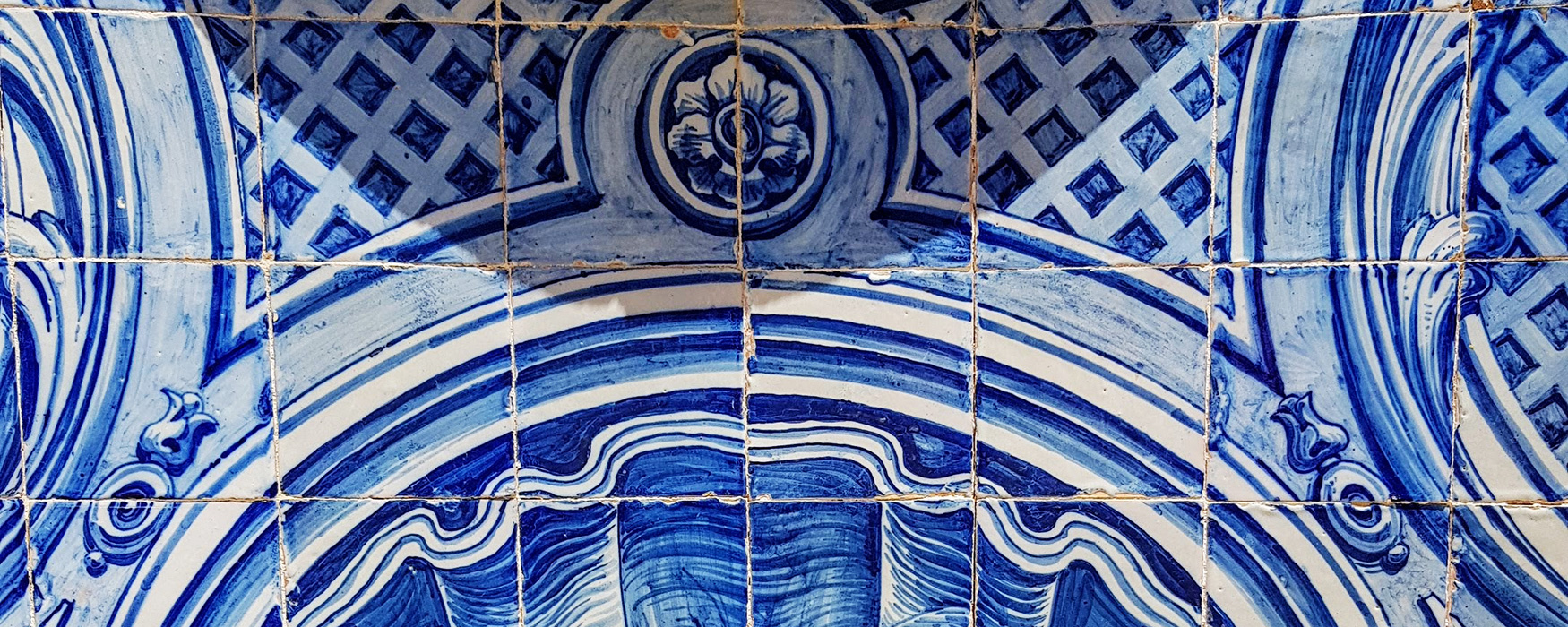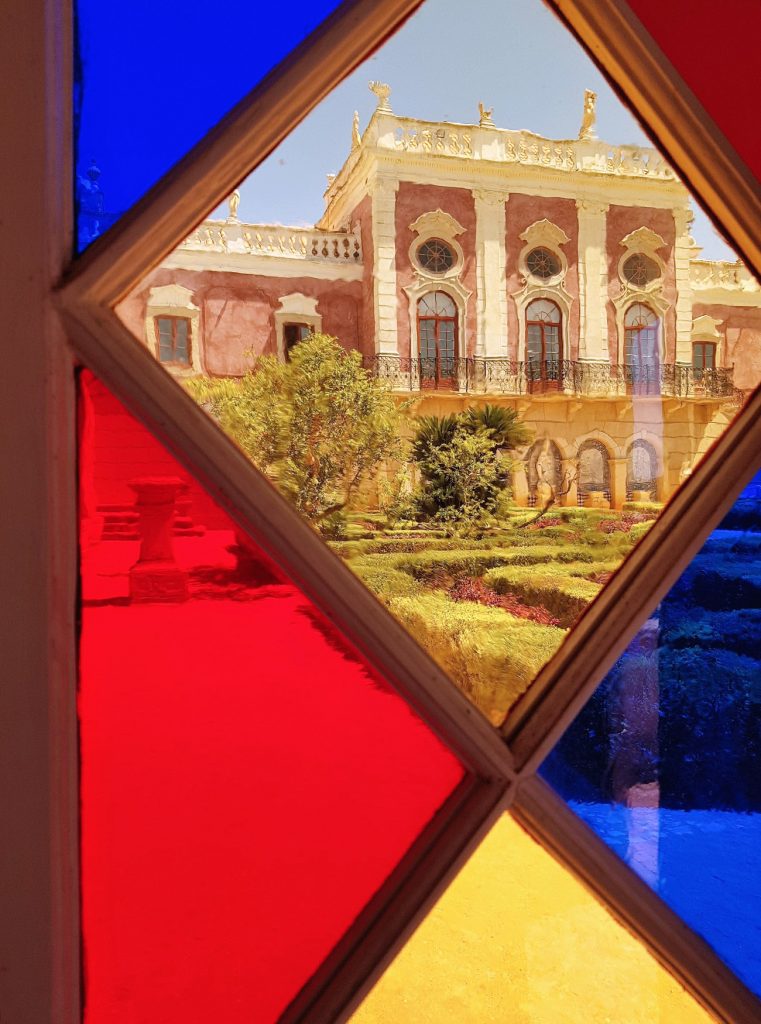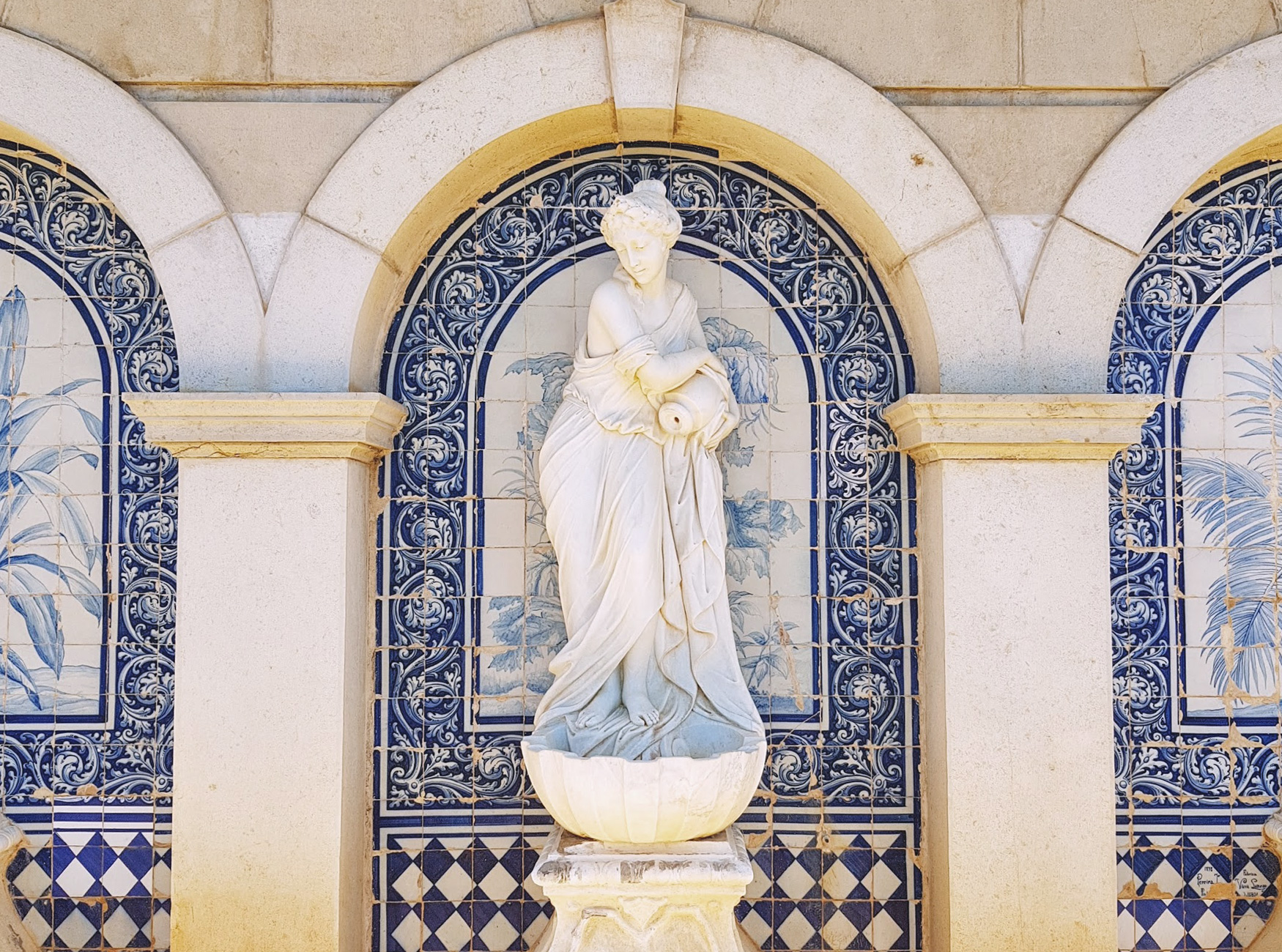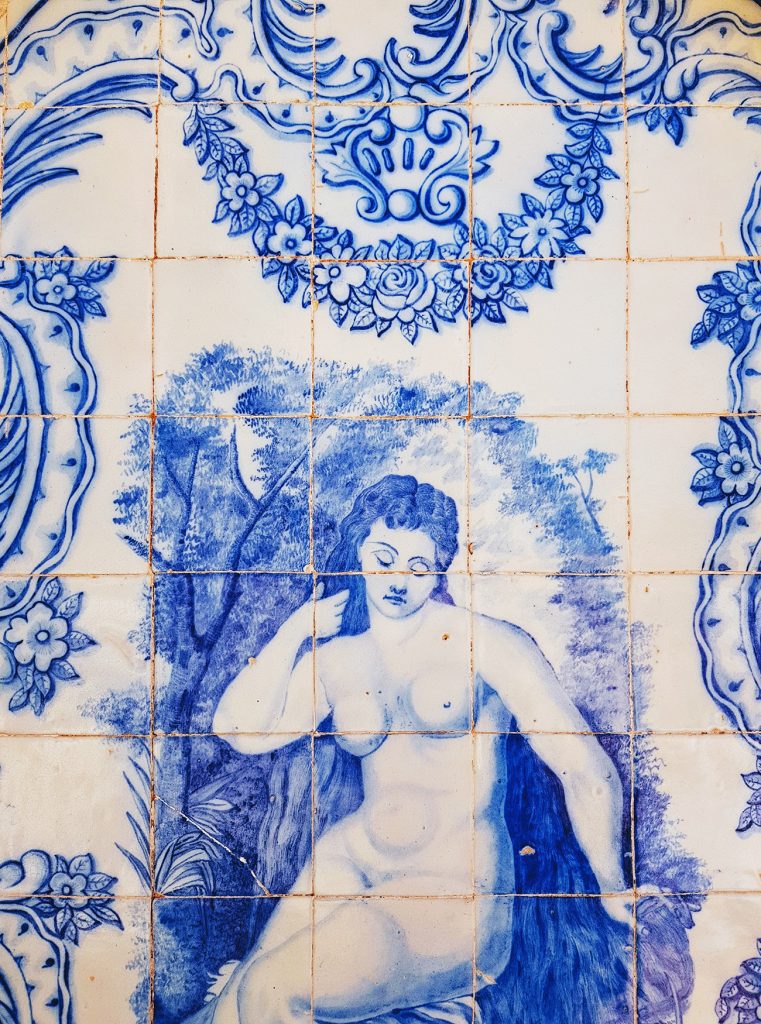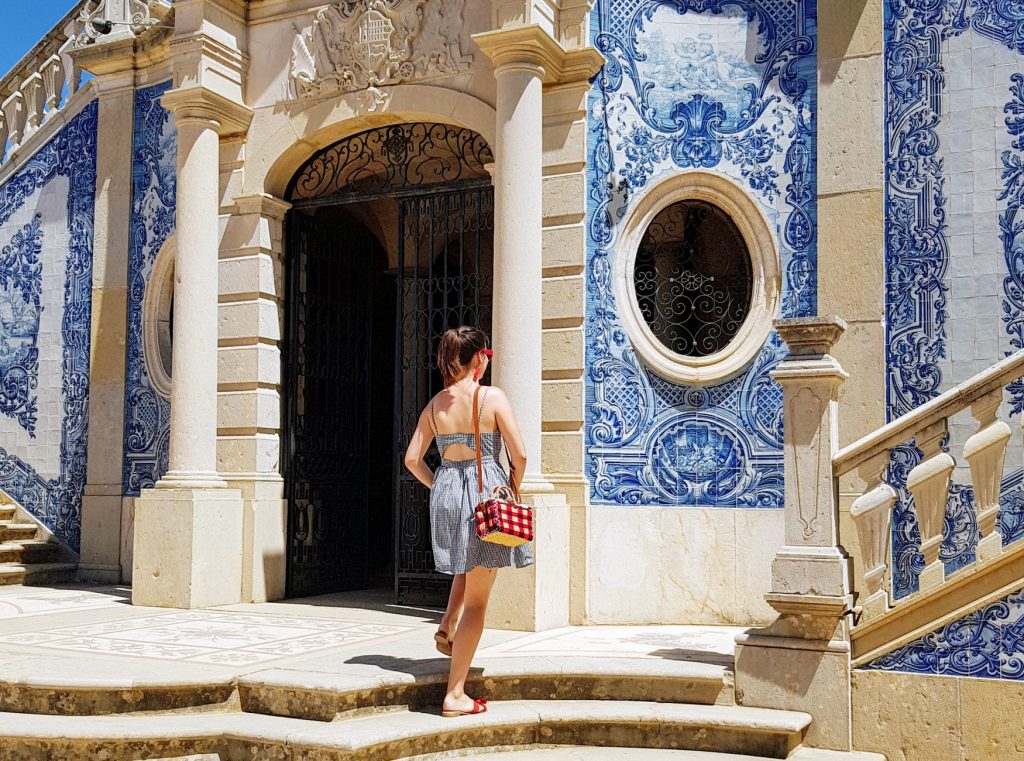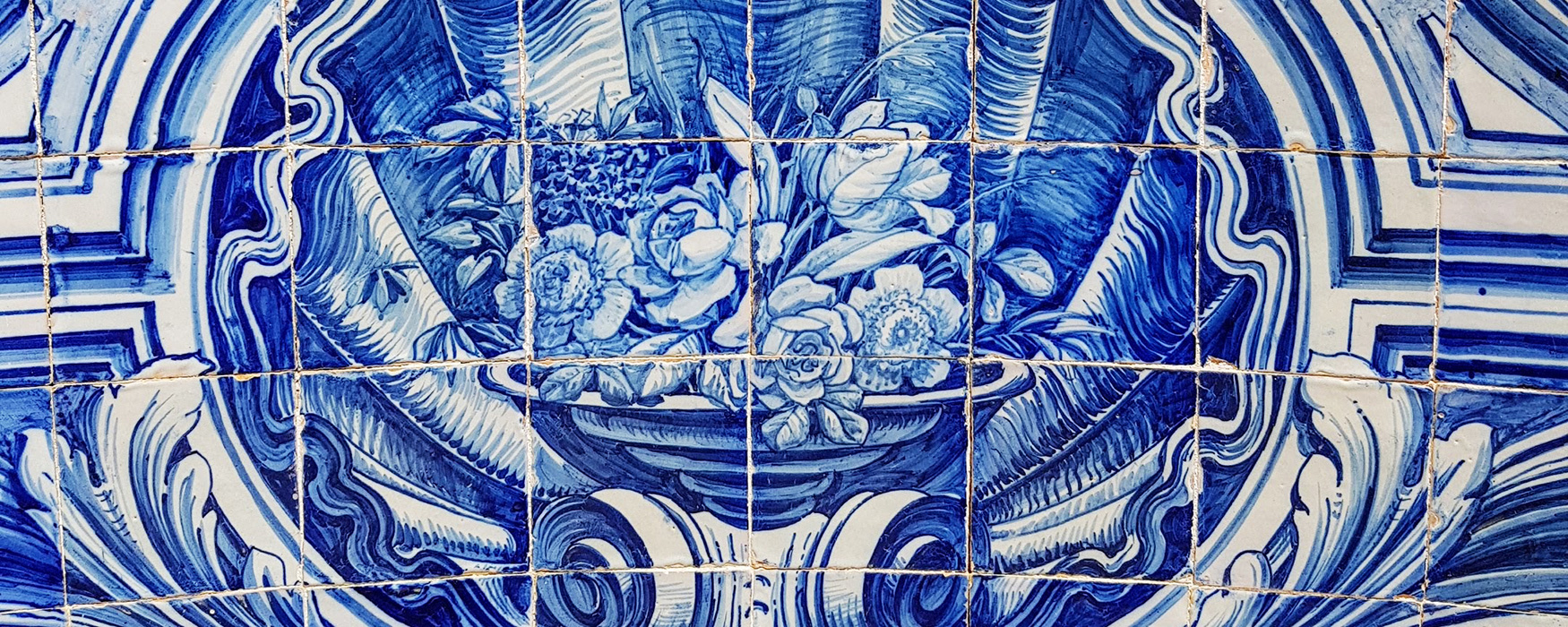 If you want to stay at Palacio de Estoi, you can! Check out the availability and rates here.
Want more #tileoftheday posts? I got you.